Innovations in biotechnology are transforming the healthcare industry, methods for treating patients, and ways to prevent and fight diseases. The field has drawn much increased attention globally—and locally as well—thanks in no small part to UVA's announcement of a $100 million gift to establish the Paul and Diane Manning Institute of Biotechnology.
And just as medicinal advancements across cellular and genetic therapies are increasingly changing medicine, there also exists a growing need for adept professionals able to draw on the knowledge of both the life sciences and the business behind its technological commercialization.
McIntire's M.S. in Commerce Program is meeting that market need through an advancement of its own: the Biotechnology Track.
In the fall of 2022, the program welcomed its inaugural class, a diverse group of seven students who represent an array of backgrounds in life sciences studies and are motivated to lead at the nexus of biotech, business, and society.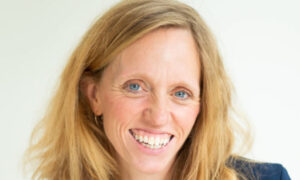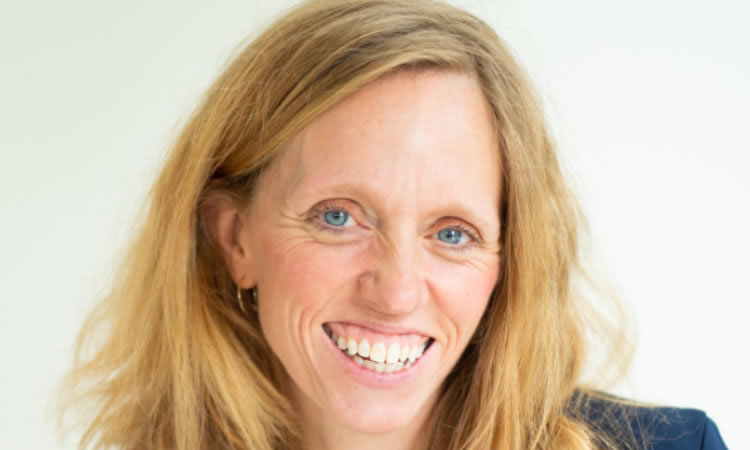 Biotechnology Track Director Nikki Hastings, a 2009 alumna of UVA's Biomedical Engineering Ph.D. program, is impressed by how the first students to enroll in the track have proved to be particularly skillful at synthesizing concepts and applying their newly acquired knowledge across a range of critical topics.
"This generation of students has grown up in a highly technical world, requiring them to be resourceful in leveraging and extracting meaning from large amounts of data and information. Seeing the impact of this in the classroom is both remarkable and inspiring, as it is one of the most essential skills needed for success in the future economy," Hastings says.
Now in the second semester of the 10-month program, she notes that the students have fully immersed themselves in the business foundations and culture of McIntire's renowned Integrated Core curriculum as well. "Their proactive curiosity is evident," Hastings says, detailing some of the collective traits the grad students have exhibited: "They all possess strong leadership skills, share a hunger to understand the biotechnology industry, and have a desire to interact within it."
We caught up with five members of the M.S. in Commerce's new Biotechnology Track to discover what led them to apply to the program, how the experiences of their classmates has enhanced their learning, how they've approached the more complex aspects of their coursework, and how they see the program supporting their professional success.
Roads to Commerce
Cabrel Happi (Education '22, M.S. in Commerce '23) originally came to UVA from Harare, Zimbabwe, to complete his undergrad studies in Kinesiology; the majority of his coursework was grounded in developing analytical and technical skills. But despite his being on a pre-med trajectory and planning a career in a science-related field, the pandemic gave him the opportunity to reevaluate his plans and what he considered the best choices for his family, country, and the world. "After much deliberation, I decided it would be best if I searched for career opportunities in business," Happi says.
As he began to explore finance as a possible next step, he was becoming disheartened at the prospect of letting go of his love for the sciences—and potentially leaving Grounds. But as fate would have it, he learned that his future wouldn't necessarily force him to make a break from the field closest to his heart.
"Thankfully, everything changed after one conversation with [Commerce School] Dean [Nicole Thorne] Jenkins," Happi says, noting that Jenkins explained that McIntire's grad program was launching the Biotech Track and they discussed what it might mean for people with goals like him. "The program and School are already well renowned for their unique and applicable education, and the addition of such a relevant track was the icing on the cake for me," Happi says, recalling how excited he was to join the inaugural class to learn about life sciences and business within a global context.
Maeghan Holzbaur (M.S. in Commerce '23), a Jacksonville, FL, native who earned her undergrad degree in Neuroscience from the University of Notre Dame, was always passionate about science and for most of her life expected to become a physician. But looking into other possible career paths during a gap year she spent teaching, she realized there was an entire field focused on the intersection of science, technology, and business and "was thrilled to learn about potential career paths and explore the biotechnology industry."
Hailing from Fort Myers, FL, and earning his Biology degree at Wake Forest University, Brett Kyle (M.S. in Commerce '23) applied to the program to expand his knowledge of business processes, grow his professional network, and "gain the skills and knowledge needed to find new and exciting career opportunities in the biotechnology field," he says.
Annika Meyer (M.S. in Commerce '23) was interested in supplementing her undergraduate Biology degree from Johns Hopkins University with a business perspective to achieve her goals of working in biotech, healthcare administration, and consulting. The Bel Air, MD, native says the Biotech Track is preparing her to do just that. "Coming into McIntire, my goals were to make a measurable change in the healthcare field, and this program is helping me to grasp an understanding of the plethora of ways I can," says Meyer.
Haeley Wotnosky (Education '21, M.S. in Commerce '23) came to Grounds from Wake Forest, NC, and who, like Happi, completed her Kinesiology degree at UVA, says that her time as a student-athlete fostered a long-standing interest in "understanding the mechanisms of the human body." She expected to become a doctor specializing in neurophysiology, and after walking the Lawn, chose to take on several research and clinical positions before applying to medical school. Around that same time, Wotnosky also founded a nonprofit focused on increasing accessibility to mindfulness-based stress reduction practices; the choice became an unexpected catalyst.
"Working on these various projects simultaneously revealed my passion for entrepreneurship and opened my eyes to the private health sector; however, my education and work experience had specifically prepared me to apply for medical school," she says. "I soon realized that to accomplish my career goals, I'd need to learn more about business—and that's when I discovered the M.S. in Commerce Program."
New Formats, New Understandings
Being challenged in grad school comes with the territory of nearly any program. And for the diverse group of students in the first Biotech Track class, their various backgrounds have led them to stretch themselves while different opportunities have allowed them to expand their skill set to include new proficiencies.
Happi found the intricacies of the financial world challenging, given his scientific background. But the structure of classes, collaborating with classmates, and having the guidance of helpful professors all helped to provide him with "a holistic understanding of business within the historical and global contexts of commerce."
Meyer has had a similar experience adjusting to what she calls "the mindset switch," due to her previous approach of practicing problems to grasp concepts in her undergrad technical science courses. "Since I haven't had much of a background in anything related to business, I've had to rely more heavily on my peers and become more comfortable asking questions in class," she says, while also crediting faculty for their support.
With Holzbaur's undergrad courses rooted in exam-based work that confined collaboration to rare instances of certain lab sessions, she has found that she enjoys the real-world focus of learning with a team—a learning situation that the program often provides. "I have heavily relied on my classmates, many of whom have prior experience in business or technology settings," she says.
Kyle found it challenging to adjust to being an active contributor in regularly occurring conversations. "Coming from a science background, almost all of my classes were lecture-based, with very little classroom discussion," he says. "However, every class at McIntire incorporates discussion and participation. I found the best way to adjust and succeed in this new learning environment was to visit professors during office hours and to frequently speak in class." Similarly, Wotnosky says that her greatest challenge as a former science student has come from "learning to follow and discuss current events using nuanced business terms" and becoming more fluent in class conversations that delve into the global economy.
Despite acclimating to some aspect of the program, students report to have already enjoyed extremely rewarding experiences applying what they learned to major assignments in their classes.
In the Biotechnology Seminar course, students were asked to choose a disease and create an investor pitch about a new technology intervention. Kyle says that making business decisions and understanding the consequences of those choices gave him a valuable glimpse into the real business world, while he learned about group dynamics and flexibility. "Working in a team can often be very challenging, but the project certainly taught me how to work with others effectively and successfully," he says.
Holzbaur believes that building the solid foundation of key biotech concepts with several examples gleaned from guest speaker insights has readied her and her teammates for challenging projects. "It was interesting to make a pitch deck for potential shareholders in a startup company, and I definitely felt more confident in my ability to translate scientific principles into viable business opportunities," she says.
Happi says that the research necessary to create the pitch "drew upon all of the topics we had learned in the program—from finance and accounting to strategy and systems. It was great to bring all the knowledge together to create a project that would closely resemble the work I would carry out in the field of biotechnology investment banking or private equity."
The business simulation for Strategy and Systems stood out for Meyer. "Our semesterlong group with students from different tracks had to work together to build a company in the tech industry and compete against other groups in the program for market share," she says. "It was such a cool project because each individual discovered their own strengths and aspects of entrepreneurship that ignite a passion in them."
A Program of Diverse Perspectives, People, and Learning Opportunities
With such a range of educational experiences among the Biotech Track students, the variety of perspectives being shared has had a positive impact that is informing their learning for the better. Happi is effusive about how the mix has been a boon.
"I have never been in a more diverse class, not only culturally, but also a diversity of thought, interest, and experience as well," he insists, detailing how he has equally contributed to the experience of others. "I come from a country in which there is a massive inequity in wealth and health. As a result, I provide a different perspective on ideas surrounding capital investments and health disparities, a perspective rooted in a collectivist thought process."
Holzbaur says her own diverse background in neuroscience, legal research, and education has allowed her to be a valuable contributor to conversations on global commerce and was also partly responsible for her choice to study at the Commerce School. "Many of the cases we discussed in class related to my previous work experiences, and it was great to share with my classmates and professors," she says. "As a whole, my background is rooted in service for the common good, which really drew me to McIntire."
Wotnosky's education in science trained her to remain highly curious and inquisitive, a trait she hopes helps other students deepen their familiarity on the topics at hand. The relationship has been reciprocal: "Students who've previously taken Economics or Entrepreneurship classes have helped me navigate my job search and various class topics." She is likewise enthusiastic about the range of both topics and students involved in her courses. "This year, I've taken classes ranging from Marketing to Finance to Design & Innovation in Medicine. Each class included a different mix of students with varying backgrounds and levels of education. For example, one of my classes is chiefly taught for the Master of Public Health students, but there are medical residents taking the class as well," Wotnosky says.
Meyer was equally pleased to learn with and from technical Ph.D. students. "They're more scientifically advanced than I am, but now with the business fundamentals that I've developed this fall, they can learn from me just as much as I learn from them. It's been an incredible crossover I'm super thankful for," she says.
Diversity within biotech extends beyond the classroom and its inaugural class—it includes their prospects as well. Kyle was surprised by the range of paths within the industry itself.
"Before starting the program, I typically thought of pharmaceuticals when considering the biotech industry," he says. "Through my courses and other opportunities from the program, I realized the industry has many more aspects—like diagnostics, services, and devices." Kyle points out the numerous positions and skills essential to running a successful biotech company and says that exploring the organizations and roles greatly helped him to forge his own intended career path.
Holzbaur admits she underestimated the size of UVA's alumni and professional networks and what they hold for her and her peers when they begin their careers. "We have already had so many incredible guest speakers as part of our Biotech Seminar, with many offering professional guidance and support for students. Everyone has been so welcoming and ready to direct students in any way possible," she says. "Professor Hastings also has an amazing network through her own biotech nonprofit, which is fantastic for UVA and Charlottesville."
Biotech Offers a Promising Future
The first Biotech Track students share a vision of how the program will help them in their career plans. Happi says that hard skills will get him where he aims to go professionally, but credits the soft skills and connections he's made that he believes will ensure a successful future.
Holzbaur, Meyer, Wotnosky, and Kyle agree.
"The network you find through McIntire and in the Biotechnology Track really can't be beat," Holzbaur says; Meyer believes that the collaboration aspect of the program has taught her a great deal about teamwork, group dynamics, communication, and more. Wotnosky now feels equipped to start her career, as her newly acquired skills have increased her confidence and competency, which will be useful in many business environments. Kyle says that McIntire's excellent business foundation will strengthen his career and give him a competitive edge in the job market. Long term, he's convinced that the many connections he's made in the Commerce School will be responsible for exciting opportunities to come.
As their second semester continues, Hastings looks forward to sharing more vital information about business concepts and nuances in biotech with students. In some instances, that will come via firsthand accounts delivered directly by those advancing the industry—and while connecting them to theme of using commerce for good.
"The industry is unique—relative to most others—and the complex development process and significant capital investments alter overall goals and strategies in order to achieve success. This success ultimately results in bringing innovative drugs and therapies to patients who have unmet medical needs," she says. "We will be hearing from very successful alums and industry leaders who can reinforce these concepts and impart a broad perspective on students."
Hastings trusts that these visionaries' points of view and the insights they convey will be vitally important for these first Biotech Track students as they enter the private sector and take on other roles.
"It's such an exciting time to be at UVA in biotech in light of recent major announcements," she says. "Sharing this practical knowledge with students provides a pathway for having great societal impact."