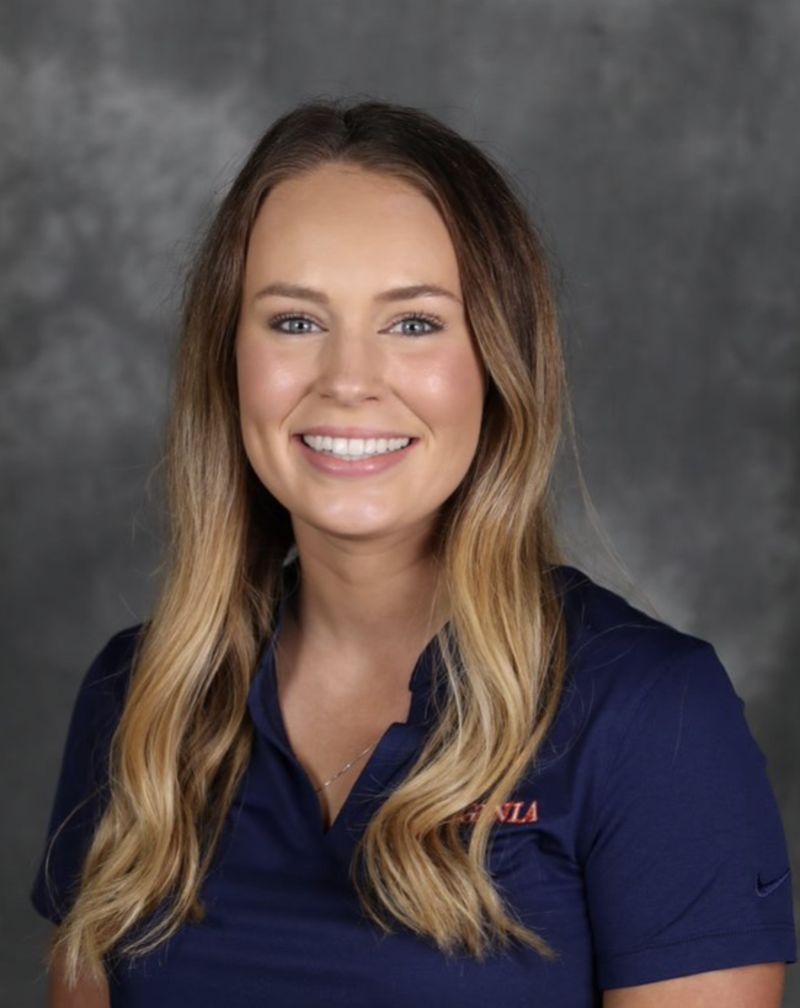 What led you to apply to the M.S. in Commerce Program (Biotechnology Track), and how did you envision it helping you to achieve your goals? What were your interests coming into McIntire, and how did the program support them?
As a former student-athlete, I've had a long-term interest in understanding the mechanisms of the human body—in fact, for most of my life, I planned to become a doctor and intended to specialize in neurophysiology. Upon graduating from UVA as an undergrad, I worked in several research and clinical positions to enrich my experience before applying into medical school. Around the same time, I also founded a 501(c)(3)-approved nonprofit to increase accessibility to mindfulness-based stress reduction practices based on my yoga training and research with the Contemplative Teaching Lab at UVA. Working on these various projects simultaneously revealed my passion for entrepreneurship and opened my eyes to the private health sector; however, my education and work experience had specifically prepared me to apply for medical school. I soon realized that to accomplish my career goals, I'd need to learn more about business—and that's when I discovered the M.S. in Commerce Program. After speaking with the program staff, I felt confident the new Biotechnology Track would teach me new ways to apply my knowledge and interests in healthcare in a broader context.
Given your undergrad major, what have you found to be most challenging about studying business topics? What tactics and resources have you used to get the most from your business-related courses?
So far, my biggest challenge as a former science student has been learning to follow and discuss current events using nuanced business terms. Most conversations in our classes relate or pertain to issues in the current global economy, so I've been participating in class as much as possible to become more comfortable speaking about these topics in front of large groups. I've also signed up for email subscriptions from various news organizations to deepen my business vocabulary and develop a better understanding of our economy and healthcare industry.
In what ways has your background contributed to the educational experience for your peers—and how have their diverse perspectives informed what you're learning?
My background in science trained me to be highly curious, and I'm not afraid of asking questions to deepen or clarify my understanding of something. I hope my inquisitive participation in class has helped other students deepen their familiarity with these topics as well. Likewise, students who've previously taken Economics or Entrepreneurship classes have helped me navigate my job search and various class topics.
What project or assignment has been the most rewarding for you thus far and why?
So far, my favorite project has been developing a novel medical device and pitching it to potential investors. I enjoyed the chance to be creative in a way that will prepare me for my career–whether I'll need to consult with an R&D company, perform market research, or pitch a sales product.
What have been the most surprising aspects of your Biotech courses?
The coolest thing about my Biotech courses so far has been the diversity of topics and students in each class. This year, I've taken classes ranging from Marketing to Finance to Design & Innovation in Medicine. Each of these classes included a different mix of students with varying backgrounds and levels of education–for example, one of my classes is chiefly taught for the Master of Public Health students, but there are medical residents taking the class as well.
What do you enjoy most about being in Charlottesville? How has it enhanced your time at UVA and McIntire?
Charlottesville is a beautiful town with great food and wine. After living here for the past 4.5 years, I'll be sad to leave! I've bonded with other students in the program by trying new restaurants and taking trips to scenic spots on the weekends. Other than the food, my second favorite thing about Charlottesville is its proximity to the mountains. Finding time to de-stress in nature is important to me, and I love that hiking trails are only a quick drive away.
How do you envision your experience in the program helping you with your career plans upon graduation?
This program has created opportunities for me to engage my passion for healthcare through new lenses. Deciding to change my career path was scary, but the business skills I've learned this year have already increased my confidence and competency in multiple business environments. I feel equipped to start my future education in the workplace and look forward to continuing to learn about these topics throughout the rest of my career.
Undergraduate Degree

Kinesiology; Pre-Med

Undergraduate Institution

University of Virginia

Hometown

Wake Forest, NC
Connect on LinkedIn