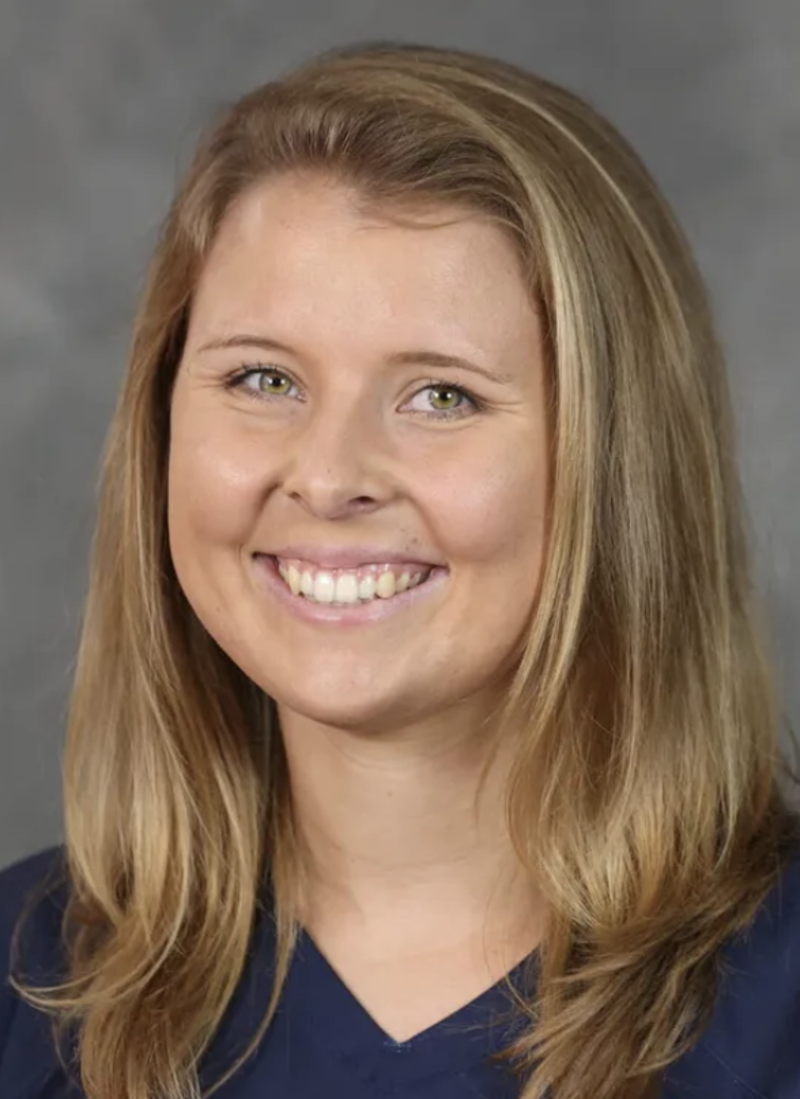 What led you to apply to the M.S. in Commerce Program (Biotechnology Track), and how did you envision it helping you to achieve your goals? What were your interests coming into McIntire, and how did the program support them?
What led me to apply to the M.S. in Commerce Program Biotechnology Track was a business perspective in the healthcare field to supplement my science undergraduate studies. This program is helping me to achieve my goals of diving into the biotechnology industry, as well as healthcare administration and consulting. Coming into McIntire, my goals were to make a measurable change in the healthcare field, and this program is helping me to grasp an understanding of the plethora of ways I can do that.
Given your undergrad major, what have you found to be most challenging about studying business topics? What tactics and resources have you used to get the most from your business-related courses?
The most challenging aspect of studying business topics has been the mindset switch. In my undergrad studies of technical science courses, the best ways for me to study were numerous practice problems to understand the concepts of that class. However, in business, since I haven't had much of a background in anything related to it, I've had to rely more heavily on my peers and become more comfortable in asking questions in class. My professors have been so supportive of me, and have an appreciation for my science background, which has been incredible.
In what ways has your background contributed to the educational experience for your peers—and how have their diverse perspectives informed what you're learning?
This program has been such a transformational experience, as I've learned more from my classmates than I ever have in the past. My groups are so diverse in culture, academic backgrounds, and other personal experiences that I've gotten such a broader perspective of education as well as cultural awareness.
What project or assignment has been the most rewarding for you thus far and why?
The most rewarding assignment I've done so far has been the business simulation for Strategy and Systems. Basically, our semesterlong group with students from different tracks worked together to build a company in the tech industry and compete against other groups in the program for market share. There were 12 quarters, and the decisions were built on each other. I think it was such a cool project because each individual discovered their own strengths and aspects of entrepreneurship that ignite a passion in them. `
What have been the most surprising aspects of your Biotech courses?
The most surprising aspects of my Biotech courses have been the pleasure to work with and learn from the technical Ph.D. students. They're more scientifically advanced than I am, but now with the business fundamentals that I've developed this fall, they can learn from me just as much as I learn from them. It's been an incredible crossover I'm super thankful for.
What do you enjoy most about being in Charlottesville? How has it enhanced your time at UVA and McIntire?
I fell in love with Charlottesville from the moment I first stepped on the Grounds. My favorite parts include the great variety of food, the city, and rural components, as well as the incredible people I've met along the way. I'm a graduate transfer on the Women's Lacrosse team as well, so my teammates have been able to showcase this fantastic place to me and introduce me to a few hidden gems! It's just made my experience here at UVA that much more special!
How do you envision your experience in the program helping you with your career plans upon graduation?
Upon graduation, I plan to enter into either the biotech industry or healthcare administration/consulting. So not only will the coursework directly transfer over to my field, but the experience of working with such diverse teams has taught me so much about team works, group dynamics, communication, and so much more!
Undergraduate Degree

Biology

Undergraduate Institution

Johns Hopkins University

Hometown

Bel Air, MD
Connect on LinkedIn