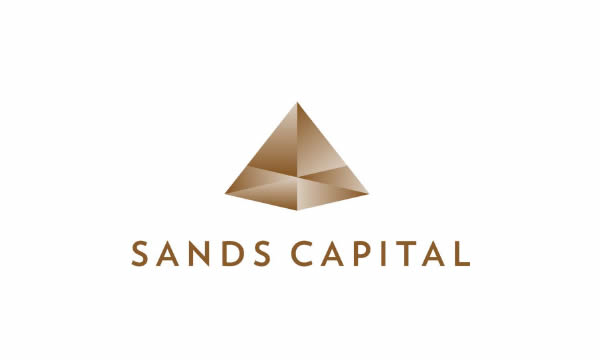 The Center for Investors and Financial Markets (CIFM) recently completed another edition of its successful Sands Capital Professional Speaker Series, hosting experts in various financial areas to discuss timely and pertinent subjects in an online forum with the McIntire community.
Launched as the cornerstone initiative of a partnership with the Arlington, VA-based investment firm Sands Capital Management in 2018, the series welcomed for this semester's segment six esteemed finance professionals—most of whom are McIntire and UVA alumni—to share their knowledge and insights on topics ranging from emerging markets and global macro factors to social responsibility and the impact of coronavirus on the banking industry. CIFM continued to produce the events via the Zoom webinar platform, a shift necessitated during the spring 2020 semester by the onset of COVID-19.
CIFM's fall 2020 Sands Capital Professional Speaker Series guests included:
Neil Kansari (M.S. in Electrical Engineering, UVA '02; Darden '08), Senior Portfolio Manager, Sands Capital. Kansari, a Senior Portfolio Manager at Sands, also serves as Co-Manager of their emerging markets growth strategy. His Aug. 31 talk focused on the firm's investment philosophy toward emerging markets and detailed the stages of his own career journey that led to his current portfolio manager role.
Josephine Smith (Ph.D., Economics, Stanford '10), Director in the Factor-Based Strategies Group, BlackRock. Though Smith has since moved on to a position as Director of Quantitative Portfolio Analytics with Select Equity Group in New York, her Sept. 8 discussion centered on the methods BlackRock employs to build sound investing solutions around critical economic factors.
Andres Anker (McIntire '95), Portfolio Manager, Millennium Capital. Anker manages an emerging markets strategy at Millennium, one of the largest multistrategy hedge funds in the world. During his Sep. 25 session, the London-based Comm School alumnus took a deep dive into current global macro factors that drive world economies and financial markets.
Christian Sinding (McIntire '94), CEO and Managing Partner, EQT. Sinding, who has been at EQT (one of the world's top 10 private equity firms by fundraising) since 1998, rose to CEO and Managing Partner in 2018 and is based in Zurich. His Oct 9 talk highlighted his unique perspective of running a private equity shop committed to social responsibility since its beginnings.
Jim O'Neil (McIntire '88), Co-Head of EMEA Corporate and Investment Banking, Bank of America in London. O'Neil serves as the Co-Head of Europe, the Middle East, and Africa Corporate and Investment Banking; in addition to a long career as a respected banker in London, he was also tapped by the U.K. government to unwind Royal Bank of Scotland and Lloyd's of London during the Global Financial Crisis. Originally from Tennessee, O'Neil has been based in London since 1999 and is now a naturalized U.K. citizen. His Oct. 30 talk focused on COVID-19-related banking changes and differences in Europe relative to the U.S., as well as his perspective on spending the bulk of his career overseas.
Anton Levy (McIntire '96), Co-President, Managing Director, and Global Head of Technology, General Atlantic. Levy, the featured guest of the semester's final series session on Nov. 19, is a leader in the venture capital industry who has been widely recognized for his tech investments, which includes being named to Forbes' 2020 Midas List. His discussion examined the finer points of venture capital and growth equity investing during the many unexpected challenges to occur this year.
CIFM Director and Consumer Bankers Association Professor of Commerce Michael Gallmeyer says, "The Sands Capital Speaker Series has been a great opportunity for McIntire students to engage with experts across the financial industry outside the classroom. We are grateful for Sands' support and the enthusiasm of our alumni and friends to share their knowledge."
About Sands Capital Management
Sands Capital is an active, long-term investor in leading innovative businesses, globally. Its approach combines rigorous fundamental analysis with inspired thinking to identify innovative, high-quality businesses that are creating the future. Through strategies designed to concentrate investment in these businesses, the company serves the long-term growth objectives of institutions and fund sponsors in more than 40 countries. An independent, staff-owned firm based in the Greater Washington, D.C., area, Sands Capital managed more than $44 billion USD in client assets as of Dec. 31, 2019.
About the Center for Investors and Financial Markets (CIFM)
Originally founded as the Center for Financial Innovation in 1999, the Center remains focused on its core mission of advancing research and teaching that emphasize creativity in the practice of corporate finance and investing. Today, the Center for Investors and Financial Markets strives to promote understanding about the investor community and the performance and structure of financial markets through collaborative relationships among faculty, students, finance professionals, and policymakers. The result is a dynamic and rigorous research center that is generating new knowledge and understanding across disciplines to benefit scholarship and education at the McIntire School.