2019 Knowledge Continuum ∞ Digital Innovation
May 19, 2019
The theme of the 2019 Knowledge Continuum was 'digital innovation' and featured speakers from MIT, UVA, CarMax, Google, and Freddie Mac.   The one-day executive program provided business leaders with a cutting-edge learning experience on the management of information technology. Participants were introduced to the latest approaches to DevOps, data monetization, cybersecurity, KPIs, and product management.  Learning was accomplished through case studies, research reports, exercises, interactive classroom discussions, and networking with other participants (including UVA alumni).
2019 Knowledge Continuum – Agenda – May 10 2019
Program Faculty and Panelists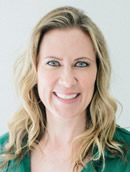 Nicole Forsgren is a DevOps research and strategy expert who shows leaders how to make their technology count. Best known as lead on the book Accelerate and on the State of DevOps Reports, Forsgren has helped some of the biggest companies in the world improve their technology work, including culture, process, and architectural aspects. She is now at Google Cloud by way of DORA (where she was Founder and CEO) and a member of ACM Queue's editorial board. In a previous life, she was a professor, sysadmin, software engineer, and hardware performance analyst. Forsgren's work has been featured in various media outlets, including The Wall Street Journal, Forbes, Computerworld, and InfoWeek. She has been named a Top 10 Thought Leader and renowned expert in DevOps and advises companies, execs, and investors regularly.
St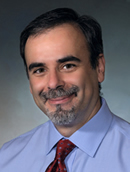 efano Grazioli, Professor, Director of the M.S. in MIT Program, and Coordinator of the Enterprise Architecture module of McIntire's M.S. in MIT Program, has taught graduate and executive education courses both in Europe and in the United States since the early 1990s. His research interests focus on enterprise architectures, knowledge management, and information security. Professor Grazioli is a recipient of an All-University Teaching Award from the University of Virginia.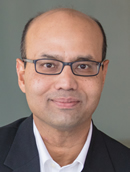 Shamim Mohammad is Chief Information and Technology Officer of CarMax, the nation's largest retailer of used cars. He is responsible for the strategic use of technology throughout CarMax by innovating customer-facing and associate-enabling platforms. Mohammad has over 20 years of leadership experience in helping organizations drive competitive advantage through technology. Before joining CarMax in 2012, Mohammad was Vice President of IT for BJ's Wholesale Club and held senior IT leadership positions for Blockbuster, TravelCLICK, and Wyndham Hotels.
Mark Pettit, Vice President, Modern Delivery at Freddie Mac, is the lead for the enterprise's scaled agile transformation. He is accountable for the creation of a multiyear roadmap and execution against the roadmap. Pettit partners IT with Business to create an optimal operating model for Freddie Mac. The transformation will change how Freddie Mac develops and deploys technology products to its customers. It will increase speed to market while ensuring the customer is driving the design throughout the product delivery process.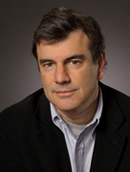 Michael Schrage is one of the world's most pioneering thought leaders on innovation. He has redefined how we think about innovation by focusing on customer acceptance of new products and services as an integral part of the innovation process. He also has pioneered techniques for using rapid prototyping, simulations, and modeling to improve return on innovation investment. Schrage is the Author of two critically acclaimed books: Serious Play: How the World's Best Companies Simulate to Innovate and Shared Minds: The New Technologies of Collaboration. A Research Fellow at the MIT Sloan School's Center for Digital Business, Schrage is a Columnist for Fortune, CIO magazine, and MIT's Technology Review and is widely published in the business press. He is a regular contributor to The Conference Board Review. Schrage's critically acclaimed first book, Shared Minds: The New Technologies of Collaboration, was the first book to explore the tools and dynamics of successful collaboration as the behavioral key to successful innovation.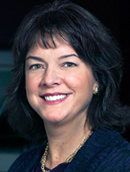 Barb Wixom joined MIT Sloan in June 2013 to serve as a Principal Research Scientist for MIT Sloan's Center for Information Systems Research (CISR). Her work focuses on how organizations effectively deliver value from their information assets. Before MIT CISR, Wixom was a tenured faculty member at the McIntire School of Commerce, where she taught courses in data management, business analytics, and IT strategy. She is a two-time recipient of the UVA All-University Teaching Award, which recognizes professors' teaching excellence, particularly those who inspire and motivate students. This honor is especially meaningful to Wixom because she earned her undergraduate degree at the University of Virginia. Since the mid-1990s, Wixom has deeply explored data warehousing, business intelligence, business analytics, and big data. Her research ranges from large-scale surveys to in-depth case studies. Four of her cases have placed in the Society for Information Management Paper Awards competition.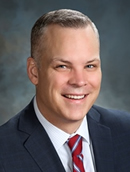 Ryan Wright, Associate Professor in the Information Technology Area, with expertise in digital innovation and cybersecurity, has been funded by the National Science Foundation to design information technology security protection systems. He teaches classes in McIntire's undergraduate and M.S. in MIT programs.
Photos from the 2019 Knowledge Continuum