2015 Knowledge Continuum ∞ Management of IT
April 03, 2015
This one-day executive program provided business leaders with a cutting-edge learning experience focused on the management of information technology. Participants were introduced to the latest approaches to leadership, innovation, design thinking, and emerging technologies. Learning was accomplished through case studies, research reports, exercises, interactive classroom discussions, and networking with other participants (including alumni of the McIntire School's M.S. in the Management of IT Program).
2015 Knowledge Continuum – Agenda – April 3 2015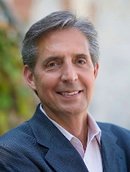 Overview & Introductions
Ryan Nelson, McIntire School of Commerce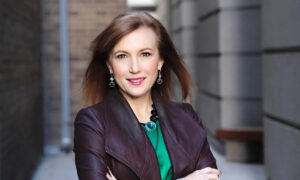 Privacy in the Age of Big Data
Theresa Payton, Founder & CEO of Fortalice Solutions (M.S. in MIT '90)
This session will highlight the many positive outcomes of big data while also outlining those forms of digital surveillance and data collection to which we may not consent, and of which we are likely unaware. We will examine the many ways we are "watched," and discuss how to adjust our behaviors and activities to recapture our privacy. Payton will suggest the tools, behavior changes, and political actions we can take to regain data and identity security.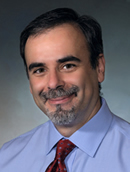 Emerging Technologies: The Internet of Things
Stefano Grazioli, McIntire School of Commerce
Harvard strategist Michael Porter has defined the Internet of Things as the growing set of "smart, connected products." The premise is simple: Cheap microelectronics, pervasive networks, and inexpensive sensors and actuators have enabled a wave of new devices that interact with the world, rather than just recording or analyzing it. Although the hype is high, there is substantive reason for IT managers to pay attention to this phenomenon: Recent developments have highlighted new architecture, design and standards challenges, as well as the time-honored challenge of creating and capturing value from IT.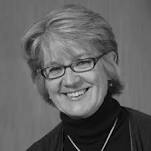 Design Thinking: Overview & Workshop
Jeanne Liedtka, Darden School of Business
In this session, we will look at what makes achieving growth and innovation so challenging for leaders in established organizations and the role that design thinking tools and approaches can play in accelerating outcomes. We will examine the behaviors and attitudes of innovation leaders and examine the role of a learning mindset, deep user understanding and experimental approaches. We will then link to a set of tools and approaches that characterize the design thinking methodology.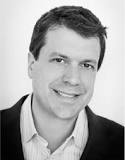 Design Thinking & Software Development
Alex Cowan, Darden School of Business
You're probably hearing a steady drumbeat about the importance of innovation, design, and user experience. Following the workshop on design thinking, this talk will introduce five software/IS-specific design techniques that you can start using immediately for more effective, consistent innovation.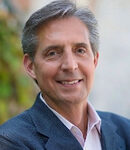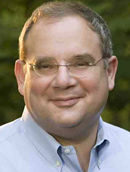 The Evolution of a CIO
Ryan Nelson, McIntire School of Commerce; Steve Cooper, Department of Commerce; and Dan Elron, Accenture
This session will focus on how the role of a Chief Information Officer has evolved over the past several decades featuring a conversation with Steve Cooper.
Program Faculty and Panelists
Steve Cooper, Chief Information Officer of the Department of Commerce, and former CIO of the Department of Homeland Security, FAA, and the Red Cross.
Alex Cowan has been an entrepreneur (5x) and an intrapreneur (1x) in the enterprise software & communications space. He's currently a Batten Fellow & faculty at UVA Darden focused on software and digital innovation. His Venture Design curriculum is widely used by practitioners and instructors as a systematic approach to creating best practice products and user experiences.
Dan Elron is Managing Partner, Corporate Strategy, Innovation and Technology, at Accenture. He is responsible for defining Accenture's strategy, industry positioning, and offerings, primarily in the technology space. Most recently, he has focused on the impact of cloud technologies on the firm's businesses. He also serves as the Adviser for the information technology industries for the World Economic Forum and as the Associate Director of the Center for the Management of Information Technology at the University of Virginia.
Stefano Grazioli, Associate Professor, Director of the M.S. in MIT Program, and Coordinator of the Enterprise Architecture module of the M.S. in MIT Program, has taught graduate and executive education courses both in Europe and in the United States since the early 1990s. His research interests focus on enterprise architectures, knowledge management, and information security. Stefano is a University of Virginia Teaching Award winner.
Jeanne Liedtka is a faculty member at the University of Virginia's Darden Graduate School of Business and former Chief Learning Officer at United Technologies Corporation. Jeanne works with both M.B.A.s and executives in the areas of design thinking, innovation, and leading growth. Her passion is exploring how organizations can engage employees at every level in thinking creatively about the design of powerful futures. Her current research focuses on design-led innovation in the government and social sector, as does her forthcoming book, Designing for the Greater Good. Her previous books include The Catalyst; How You Can Lead Extraordinary Growth (winner of the Business Week best innovation books of 2009); Designing for Growth: A Design Thinking Tool Kit for Managers (winner of the 1800 CEO READ best management book of 2011) and its accompanying field guide, The Designing for Growth Field Book: A Step by Step Guide; The Physics of Business Growth: Mindsets, System and Process; and Solving Business Problems with Design Thinking: Ten Stories of What Works.
Ryan Nelson, Professor, Associate Dean for the Undergraduate Program, Director of the Center for the Management of Information Technology, and Coordinator of the Project Management module of the M.S. in MIT Program, has taught in the McIntire School's graduate and executive education programs since 1990. His research focuses on improving the management of IT projects and leverages a growing database of over 200 IT project retrospectives. Ryan is a University of Virginia Teaching Award winner.
Theresa Payton is the Founder and CEO of security consulting firm Fortalice and the Author of Privacy in the Age of Big Data (2014) and Protecting Your Internet Identity (2012), which she co-wrote with author Ted Claypoole. Before founding Fortalice, Theresa served as Chief Information Officer at the White House from 2006 to 2008; she was the first woman to hold that position. She has also held executive roles in banking technology at Wells Fargo and Bank of America. In 2010, Security Magazine named her one of the top 25 most influential people in security. It is also important to note that Theresa graduated from the first class of UVA's M.S. in MIT Program in 1990, and she appeared on "The Daily Show" with Jon Stewart in January 2014!