2014 Knowledge Continuum ∞ Management of IT
March 21, 2014
The one-day executive program was designed to provide business leaders with a cutting-edge learning experience focused on the management of information technology. Participants were introduced to the latest approaches to leadership, innovation, architecture, emerging technologies, project management, business analytics, and social media.   Learning was accomplished through case studies, research reports, exercises, interactive classroom discussions, and networking with other participants (including alumni of the McIntire School's M.S. in MIT Program).
2014 Knowledge Continuum – Agenda – March 21 2014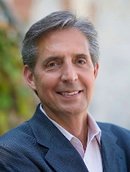 Welcoming Remarks & Project Management
Ryan Nelson, McIntire School of Commerce
The focus of the project management session was discussing contemporary trends and emerging best practices in the field of IT project management–e.g., agile project management, estimation, project brand management, and black swan events.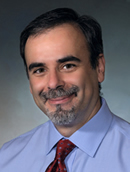 Bitcoin & the Disruptive Potential of Cryptocurrency
Stefano Grazioli, McIntire School of Commerce
Cryptocurrencies have caught the attention of technologists, venture capitalists, and governments alike. Businesses have already begun accepting them as a form of payment, and there is talk of bitcoin ATMs. Cryptocurrencies are an excellent example of potentially disruptive technology. Marc Andreessen calls bitcoin "revolutionary," Paul Krugman calls it "evil," and Robert Shiller, the 2013 Nobel Prize winner in economics, calls it "a bubble." Who is right?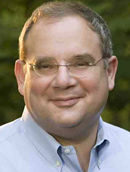 Digital Innovation & Disruption
Dan Elron and Mark McDonald, Accenture
The massive changes in technology around us are helping new players disrupt many sectors, from cars to hotels to banks and government agencies; incumbents are finally responding by applying technologies as well and undergoing major internal transformations. This session addressed the key technology drivers for change and the most impactful trends that enable disruption today, including the "digital-physical blur," the changing data supply chain, the power of scale, and the role of open innovation and crowdsourcing. We discussed what digital transformation means, using multiple examples from both disruptors and incumbents. We looked at how organizations can identify and leverage specific business capabilities to achieve their goals, and how to harness startups and smaller innovators in adapting their business models and modernizing their processes.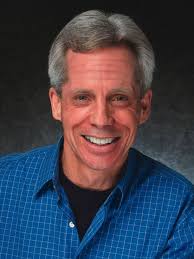 Creative Leadership:  Fostering a Mindset of Innovation
Chic Thompson, Darden School of Business
A creative leader is part alchemist, part diplomat. They are always looking for imaginative ways to influence people to achieve their vision and harness their organization's creative energy. At the heart of innovation is the introduction of something new that adds value. These new ideas might help us see a vision for the future, simplicity for a complex task, consensus to end a conflict, or new revenue in times of budget cuts. Chic Thompson takes you on an interactive journey through the steps of creative leadership that will foster a mindset of innovation and strategic curiosity.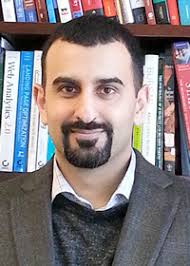 ​Predictive Analytics for Anti-Phishing
Adhmed Abbasi, McIntire School of Commerce
Phishing attacks continue to exact significant losses on individuals and organizations. Given that user behavior is often the weakest link in the security chain, in this session we discussed an ongoing project focused on predicting the dynamics of user susceptibility to phishing attacks in two different industries: commercial banks and online pharmacies.
Program Faculty & Panelists
Ahmed Abbasi, Assistant Professor and Coordinator of the Enterprise IT Management module of the M.S. in MIT Program, has taught graduate and executive education courses in electronic commerce, analytics, systems development, and data networks. His research interests focus on fraud detection, online security, and social media analytics.
Dan Elron, Managing Partner, Strategy and Corporate Development, at Accenture, is responsible for defining Accenture's strategy, industry positioning, and offerings, primarily in the technology space. Most recently, he has focused on the impact of cloud technologies on the firm's businesses. He also serves as the adviser for the information technology industries for the world economic forum and as the associate director of the Center for the Management of Information Technology at the University of Virginia.
Stefano Grazioli, Associate Professor, Director of M.S. in MIT Program, and Coordinator of the IT Architecture module of the M.S. in MIT Program, has taught graduate and executive education courses both in Europe and in the United States since the early 1990s. His research interests focus on IT architectures, knowledge management, and information security. Stefano is a University of Virginia Teaching Award winner.
Mark P. McDonald, Managing Partner at Accenture, is the co-lead of Accenture's "Accelerating Digital," a global initiative engaging leading clients in the areas of digital strategy and transformation. He works with executive teams across multiple industries in identifying and developing digital business outcomes and strategies. Mark has led the strategy, architecture, and transformation work for a global professional services company making the transition from an internal product orientation to a customer orientation. He has also led business assessments and solution road mapping for a global logistics company, agent insurance, and industrial products companies.  Before Accenture, Mark was a Group Vice President and Fellow at Gartner, Inc. At Gartner, Mark led in the business model and transformation of Executive Programs at a business unit, growing it from $80 million to more than $300 million. He led in the redefinition of the customer experience, realigning and reskilling field sales and service organizations globally.  Mark is the author of several books related to digital technology, including The Digital Edge (2012), which looks at how companies create sustainable revenue from digital resources, and The Social Organization (2011), which addresses the challenges associated with applying social media to create mass collaboration. In 2012, the Huffington Post named Mark as one of the top 100 most influential bloggers on technology issues.
Ryan Nelson, Professor, Director of the Center for the Management of Information Technology, and Coordinator of the Project Management module of the M.S. in MIT Program, has taught in the McIntire School's graduate and executive education programs since 1990. His research focuses on improving the management of IT projects and leverages a growing database of over 150 IT project retrospectives.
Chic Thompson's passion is inspiring executives, M.B.A. students and children to be "curious first… critical second" while creative problem solving. He is a Fellow at the University of Virginia's Darden Business School and adjunct faculty at The Federal Executive Institute, the YPO University (Young Presidents' Organization), and the Brookings Institution.  Chic's first book, What a Great Idea!, published by HarperCollins, was a main selection of the Executive Book Club and published in Japanese, Portuguese, Chinese, and Spanish.  In 2001, Harvard Business School released a case study on the speaking career of Chic titled "What a Great Idea!" In 2004, UVA Darden Business School awarded Thompson a Batten Fellowship in Entrepreneurship. His second book, "Yes, But…" is a guide to overcoming the bureaucratic language that stifles continuous innovation. He wrote this book after consulting with GE to help design its continuous improvement process called "Work-Out."  Chic received his B.S. in Chemistry from the University of Delaware and his Master's in Education from the University of Virginia. He then worked in new product development and marketing for W.L. Gore and Associates (Gore-Tex), Johnson & Johnson, Walt Disney.  During the last 30 years, Chic has given over 3,500 presentations and has teamed up with talent ranging from Tony Robbins and Stephen Covey to Cirque du Soleil and Second City Improv. ​