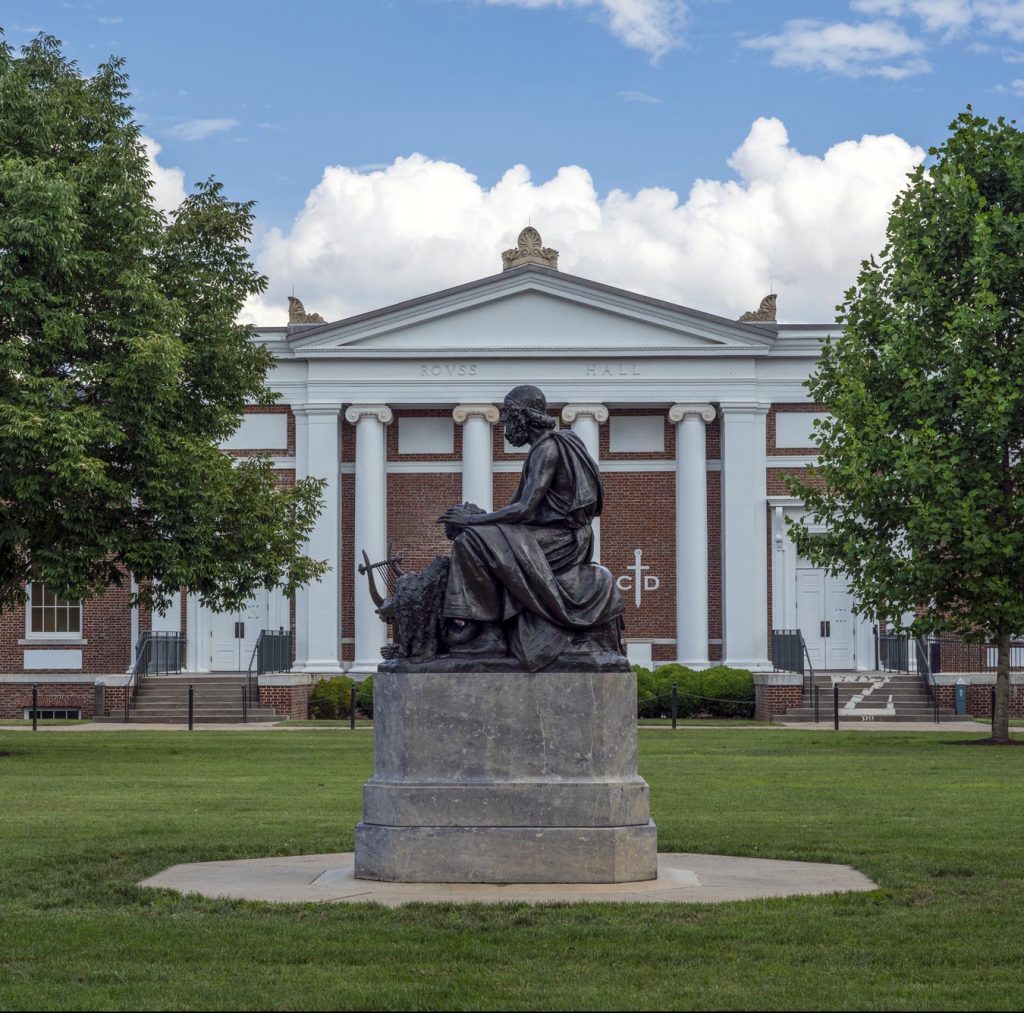 2021
Undergraduate program receives #2 ranking
Poets&Quants for Undergrads ranked the B.S. in Commerce Program #2 among the nation's best undergraduate business programs.
"Poets&Quants Ranks McIntire Second Among U.S. Undergraduate Business Programs," from UVA Today, Jan. 12, 2021
The University of Virginia's McIntire School of Commerce earned a second-place ranking among the nation's best undergraduate business programs, according to annual rankings released today by business education website Poets&Quants for Undergrads, up from third place a year ago.
Edged out only by the University of Pennsylvania's Wharton School, McIntire achieved the runner-up spot on the strength of various factors that include faculty availability and accessibility of the alumni network. In addition to garnering a consistently strong ranking overall, the school earned the highest marks of any U.S. business school for academic experience, which calculated alumni survey responses to questions about acquiring a "first job in a desired industry/company" and the availability of "signature learning opportunities and international experiences."
The Commerce School also ranked in the top 10 of the 93-school list of business programs for admissions standards and employment outcomes, which measured factors such as attaining business-specific internships, securing employment within three months of graduation, and graduates' average salary and signing bonus amounts.
"The Poets&Quants data is reflective of what this community works to achieve every day: an unparalleled and transformative academic experience rich with faculty interaction, and lifelong access to our exemplary global alumni network," McIntire Dean Nicole Thorne Jenkins said. "Once in the workforce, our graduates become keenly aware that their educational experience here at McIntire has set them up for both immediate and long-term success."
Professor David Lehman, associate dean for the undergraduate program, was similarly enthusiastic.
"This ranking is another testament to the unique and dynamic learning environment provided by our faculty and staff, as well as the exceptional students who fill our classrooms," he said.
McIntire's 57-credit-hour, upper-divisional B.S. in Commerce program – designed to give third-year and fourth-year UVA students a comprehensive skill set, global learning opportunities and experiences that empower them to meet the demands of the global business marketplace – is centered on the Integrated Core Experience. An intense and demanding third-year curriculum, the program teaches students to work collaboratively and develop their analytic, strategic and behavioral business skills. Blending instruction and insights from faculty teams and corporate leaders, the Integrated Core Experience is carefully constructed to provide exposure to the complexities of business.
McIntire's corporate partners also play a critical role, challenging students to develop comprehensive solutions to pressing business problems and to effectively communicate their findings during presentations to executives. All aspects of the program emphasize the development of critical professional skills related to business (e.g., communication, teamwork, design thinking, creativity, self-learning and interpersonal skills) and the application of acumen to address societal issues such as affordable housing, food insecurity and more.
Beyond the Integrated Core Experience, McIntire students complete up to two specialized concentrations in accounting, finance, information technology, management and marketing. In recent years, McIntire has added a portfolio of interdisciplinary tracks that augment students' concentration coursework: business analytics, entrepreneurship, global commerce, quantitative finance, real estate, and strategic brand consulting and communications.
Poets&Quants for Undergrads compiled the 2021 ranking based on a representative survey of 6,100 alumni and school-reported data from 93 schools. The ranking comprises three main, equally weighted categories: admissions standards, academic experience and employment outcomes.
View In Timeline