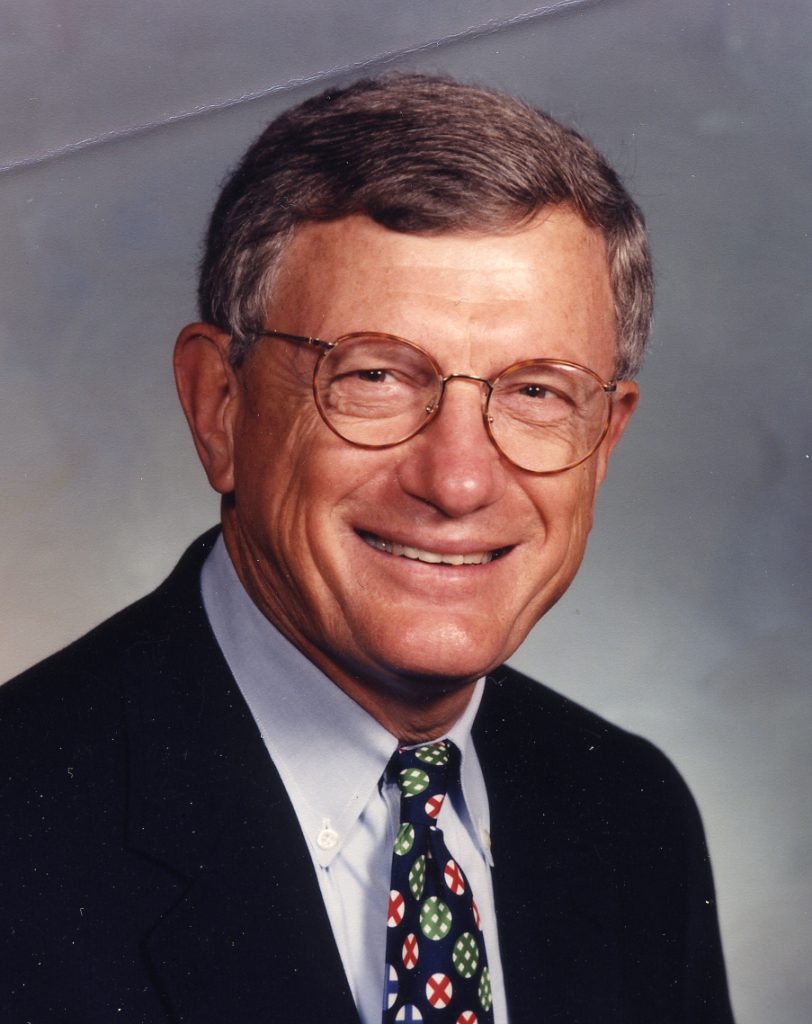 1977
William G. Shenkir appointed second Dean
William G. Shenkir was appointed the second Dean of the McIntire School in 1977. During his term, McIntire was recognized nationally as a leader among business schools, expanded its faculty and physical resources, established an IT platform, and greatly broadened its financial base.
The Texas native was educated at Texas A&M University, receiving a bachelor's in Business Administration (1960), and at The University of Texas, earning master's (1962) and doctoral degrees (1964). He is also a CPA.
After service in the Air Force, Shenkir joined McIntire as an Assistant Professor in 1967. He was promoted to Associate Professor in 1969 and to Professor in 1972. From 1973 to 1976, he served as a Technical Adviser and Project Director at the Financial Accounting Standards Board. In 1977, he returned to McIntire as Dean and Paul G. McIntire Professor of Commerce.
Shenkir continued his involvement with the accounting profession, serving on numerous committees at the national level, and was particularly involved with improving accounting and business education. He served on the Board of Directors and as President of the American Assembly of Collegiate Schools of Business and as a Vice President of the American Accounting Association. He was also a member of the Accounting Education Change Commission and the Board of Directors of Dominion Bankshares.
View In Timeline