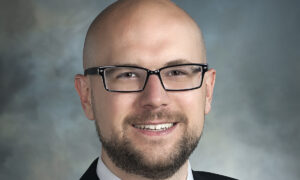 What is business analytics, and why is it important?
McIntire's vision on business analytics is really simple—it's making decisions with data. The Business Analytics Track in the M.S. in Commerce Program teaches advanced techniques and tools to make both tactical and strategic decisions. We also teach simple techniques and tools and when those might be the most useful. The big value available today is that analytics can help you make an informed decision on how to treat an individual customer or how to make an individual trade or deal, and we emphasize these capabilities.
Business analytics is often compared to other fields like data science or business intelligence. Data science focuses more on data and models, while business intelligence uses reporting and high-level data for largely strategic decisions.
What tools and techniques are taught and used?
We teach tools and techniques by approaching them from multiple angles. Some of the main tools and techniques being used in the industry right now are Python and R. These flexible open-source code-based tools allow people to build whatever models they want. They are also fully customizable.
In the first track class, Introduction to Business Analytics, I teach a broad variety of machine learning concepts, such as how to build neural networks and decision trees that make predictions, how those things work, and how you can apply them. This includes identifying what data you need, how to manipulate it, how to evaluate it, and how to choose among the best models. These concepts are the most important points for students to learn at the beginning. They can translate those concepts to any number of tools.
I teach these concepts in a graphical interface tool called RapidMiner, which is used commonly in industry and a great tool to learn new concepts. Students then get trained in R and can also take Python as an elective course. Because it's such a quick program, we try to teach the concepts first and then the tools you can use to implement those concepts. Even if a company uses a tool that we don't teach, our graduates understand the concepts and can still apply them just by picking up some basic programming syntax.
How are students able to apply these concepts and tools?
One of my favorite parts of the program is the emphasis on tangible group projects. Even in the introductory course, we have a full-scale project in which students work in teams. They prepare raw data from a company, build multiple models, evaluate those models, and then apply them in a cost analysis to provide actual business insights. So, from the get-go, they're learning real-world concepts and how to apply them from start to finish in a project. That is also mirrored throughout the rest of the Business Analytics Track courses.
For example, in my spring course, Digital Analytics, students work on a group project with actual clients. We partner with Charlottesville-area small businesses and take over their websites, performing analytics and suggesting improvements for reaching customers. Students run live, paid search ads and do a lot of digital customer analytics to help the company improve their business. Not only are students working on a real-world problem, they can also see how the insights they are giving their clients play out in real time and result in conversions or other goals.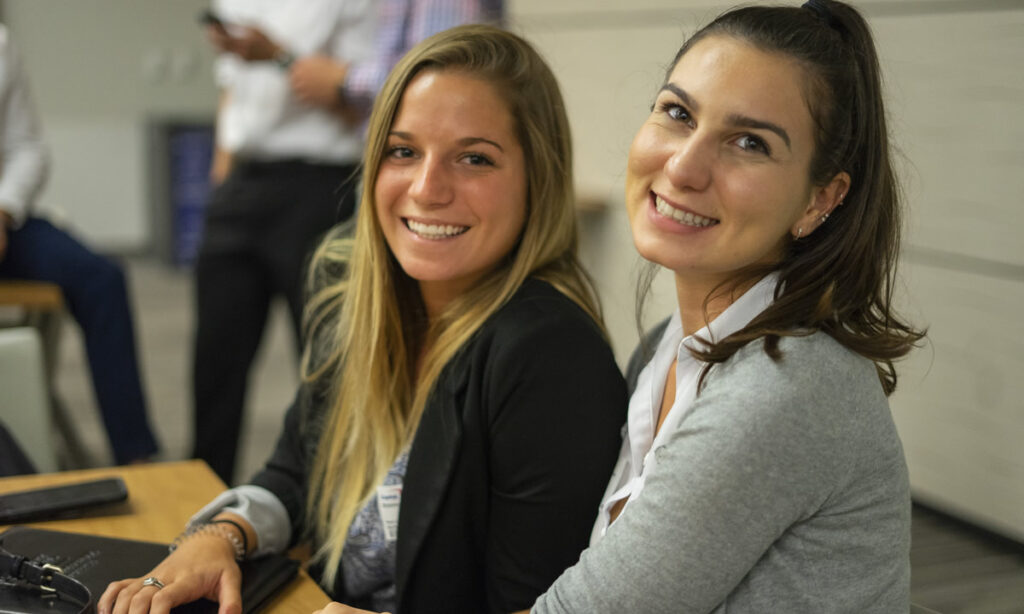 What kind of jobs do students from the Business Analytics Track get?
What I love about the M.S. in Commerce is the diversity of the students coming to the classroom. That also applies to the range of jobs they get when they leave. Consulting is a popular destination for Business Analytics Track students. One of the biggest hiring firms over the past several years is EY. They hire directly into their financial services vertical, which has an analytics operation built within. Students hired by EY work on projects for J.P. Morgan, Bank of America, and other big clients. They're doing all types of analytics for customers in the finance industry. Other firms like Deloitte, McKinsey, Analytic Partners, and CapTech hire students to do analytics consulting across a variety of industries and objectives.
Some students go into roles at digital marketing firms like Merkle and Red Ventures that work with SEO, paid search, and how to reach customers online. Others find jobs with specific companies doing in-house analytics. For instance, some of my former students work at companies like Facebook, Amazon, Procter & Gamble, Capital One, and Heineken.
What makes an ideal student for business analytics?
I may be biased, but I think the Business Analytics Track is the most versatile track we offer. Analytics applies to everything. In five or ten years, analytics is going to be ubiquitous. Everyone is going to have to understand how to look at data and use it to make decisions.
There isn't a particular type of student we're looking for in the Business Analytics Track. One of my best students was a Kinesiology major who had little or no data/programming/quantitative experience before coming to the M.S. in Commerce Program. She was a fantastic student and went on to land a job with 84.51°, which was bought by Kroger. She went into the job interview and pitched that she wanted to use analytics to help customers buy healthier food items when they went grocery shopping. For me, that's a great case study on why there's no ideal student except someone who shows motivation and interest in analytics. A motivated student from any background who can show passion in their application, why they want to work with data, and what they want to do with it—that's the perfect student.