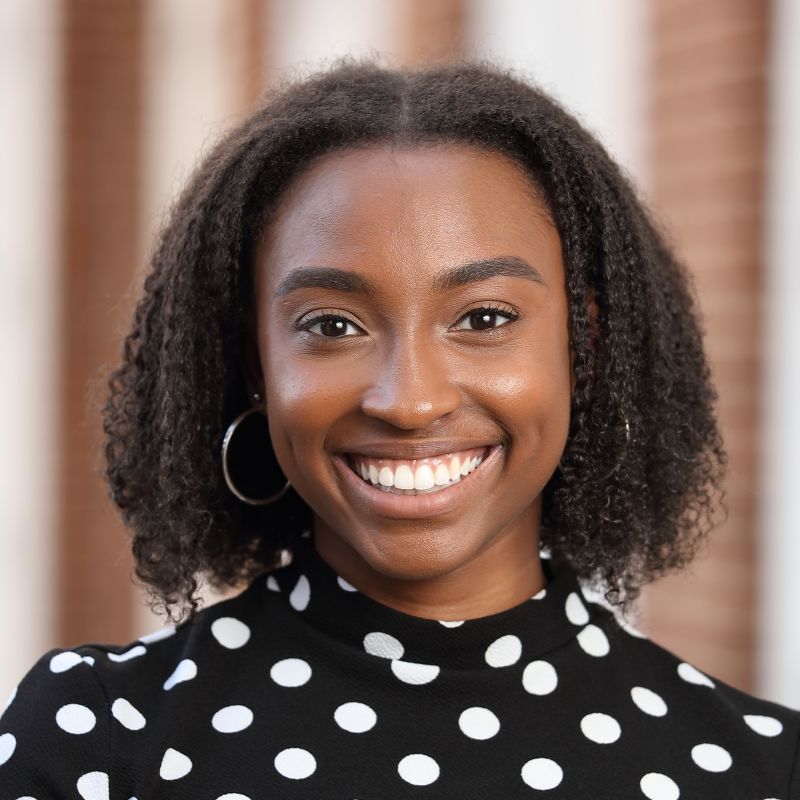 Sky Bailey (McIntire '24)
Why Promotions?
I loved the sense of creativity. Everyone in the class seemed super close and connected. In addition, I was fascinated in developing my marketing skills.
Relevant work experience?
During this summer, I interned at Deloitte as a Government/Public Service Intern, strengthening my consulting skills and learning marketing skills.
Relevant skill set?
Project/product management, organizational leadership, change management, SQL, Python
Extracurricular activities?
-Co-President, Black Commerce Student Network
-Chair, Black College Women
Career aspiration?
I aspire to be an Account Director at a creative agency.
Course recommendations?
AAS 1010: Introduction to African-American and African Studies
If I could live as someone else for the day, it would be ________.
Beyoncé
Fun fact:
I fly airplanes.
Undergraduate Degree

Commerce (IT, Management, Marketing, Strategic Brand Consulting & Communications Track)

Hometown

Yorktown, VA
Connect on LinkedIn