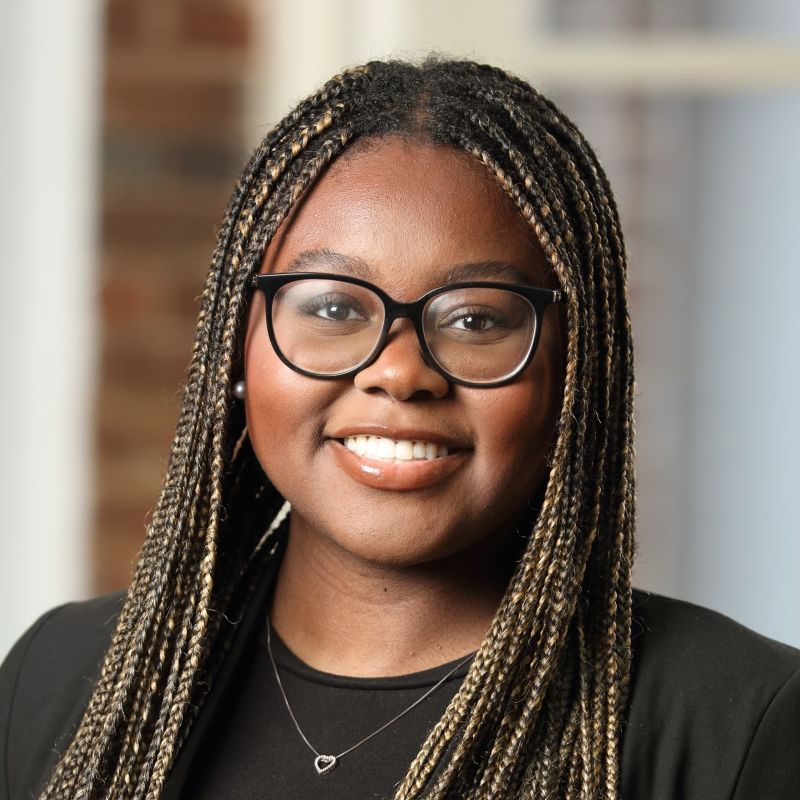 Why Promotions?
I've always been interested in using creative thinking skills, and Promotions was a great opportunity to apply my major to these skills. Advertising allows you to be creative and forward thinking, which is something I love, which made me interested in applying!
Relevant work experience?
Bozzuto Performance Marketing Internship: Over the summer, I worked as a Performance Marketing Intern at a commercial real estate company. This encouraged analytical and creative thinking and allowed me to deepen my marketing skills within both domains.
Relevant skill set?
Google Analytics, Webflow, leadership, communication, copy writing, creative thinking
Extracurricular activities?
-Alpha Kappa Alpha Sorority Inc.
-Co-President, BCSN
-McIntire Mentor
Career aspiration?
I aspire to work at an advertising agency on the creative side and one day work specifically advertising in the beauty and fashion industry.
Course recommendations?
-Reading Black Digital Culture (Ashleigh Wade)
-Marketing Research and Analytics (Jim Burroughs)
If I could live as someone else for the day, it would be ________.
Beyoncé!!!!!!!!!!!!!!!!
Fun fact:
I love to cook and explore new recipes even though I am allergic to so many foods.
Undergraduate Degree

Commerce (Marketing, Strategic Brand Consulting & Communications Track); Media Studies

Hometown

Alexandria, VA