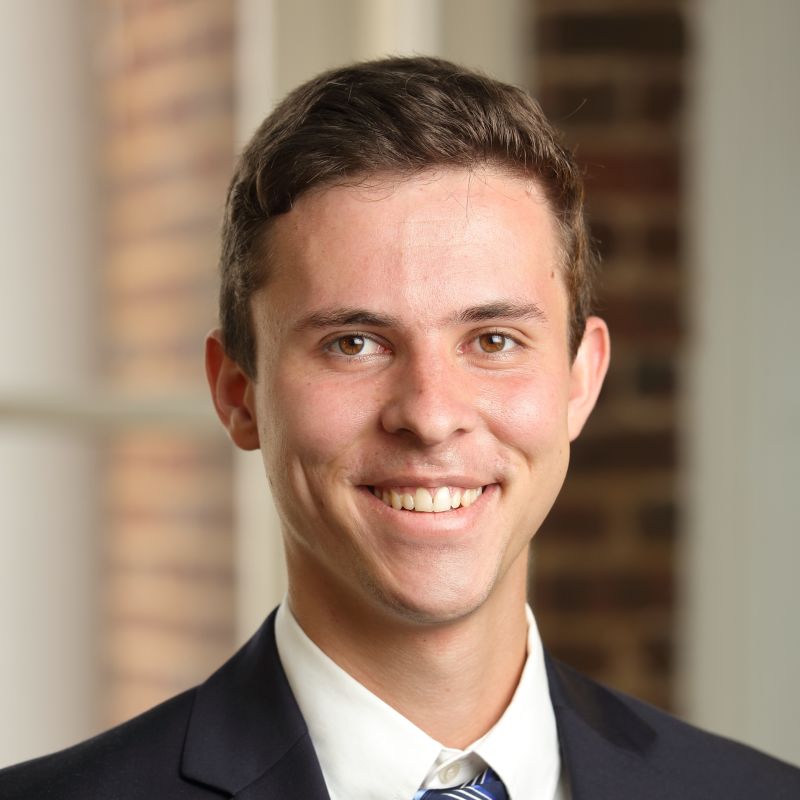 What did you study as an undergraduate, and what prompted you to pursue graduate study in accounting?
I majored in Economics as an undergraduate, with a minor in Statistics at UVA. Ultimately, the summer before my third year, I had a summer accounting internship I enjoyed. I felt like I could show my analytical and communication skills more than I initially thought, and I realized accounting was something I wanted to do. However, I thought it was too late to take higher-level Accounting classes, as I was not part of McIntire and felt lost.
I then contacted Professor Katie McDermott, who introduced me to the MSA Pathway Program, which seemed perfect for me. I was able to take all of the undergraduate classes to acquire the skills and get the requirements to pass the CPA exam. I could do this while still pursuing the same Economics major and Statistics minor I had planned.
How difficult was it to complete the prerequisites for the MSA Pathway Program?
The classes were challenging but fair and practical. As someone who has had audit and tax-related internships, I believe the classes prepared me heavily for the job. I was introduced to business memo writing and got more experience with presentations and group work. The professors were always willing to help during the process, and I felt like a full-time member of UVA McIntire attending the classes.
What courses are you most looking forward to in the M.S. in Accounting Program?
I look forward to Accounting Analytics and Fraud and Corporate Financial Reporting in the spring semester. Both of these classes will give me more experience with data that will help me when I begin full time with EY. I also had Professor Eric Negangard and Professor Katie McDermott in my undergraduate classes, and I appreciate their teaching styles.
What do you enjoy most about the M.S. in Accounting Program?
The M.S. in Accounting Program does a great job of implementing courses that teach you essential skills beyond technical accounting knowledge. Our first semester requires everyone to take a leadership and communication course, which has helped build confidence and given me experience that few other classes have.
The course sizes are also small, and you feel connected to all students and professors in the program. You always know someone is there to help you if you need it. You get assigned groups, who you work with in a majority of classes, and this allows you to connect to them a lot better. I have made friends in this program that will last a lifetime, and I have also had many opportunities to grow my professional network.
What extracurricular activities are you involved with?
As an undergraduate, I was a teacher and served as the curriculum chair in Charlottesville Debate League, a volunteer teaching group that teaches speech and debate to Charlottesville area students free of cost. Staying at UVA, I have been able to continue with the organization. I recently finished an internship at Ernst & Young in Richmond, VA, and will continue there full time in the fall of 2024.
What advice do you have for someone interested in the MSA Pathway Program?
I recommend contacting Professor Katie McDermott or any contact in the program to hear what the program entails and how it would fit into your longer-term plans. Also, finding a student currently in the MSA Pathway or M.S. in Accounting Program and asking them questions about classes could be very helpful. These students can advise on class recommendations on what the program entails from a student perspective.
Undergraduate Degree

Economics

Undergraduate Institution

University of Virginia

Hometown

Richmond, VA
Connect on LinkedIn