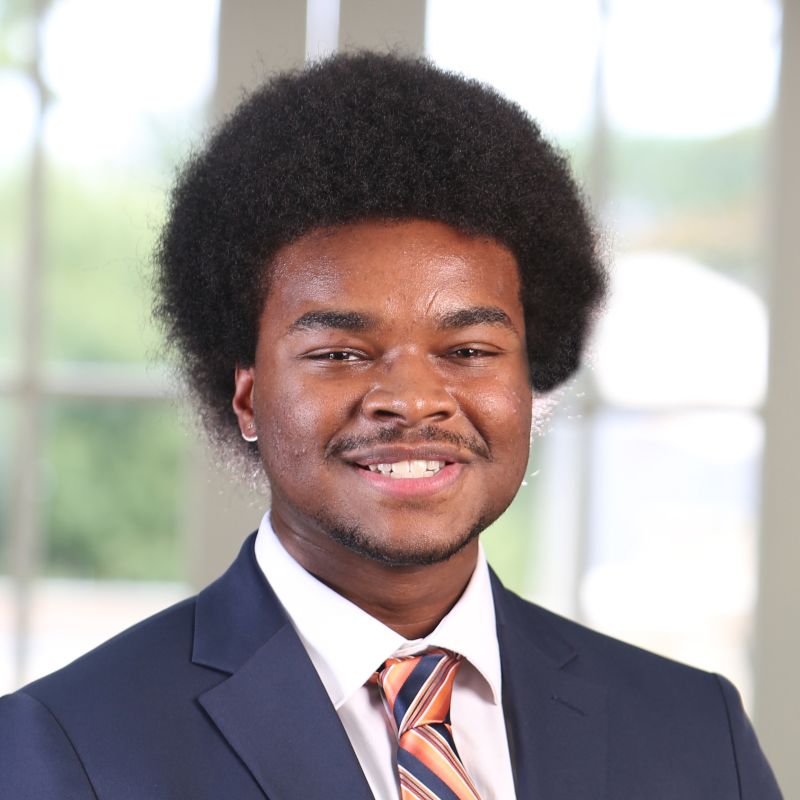 Contact Peyton
What appealed to you about the M.S. in Commerce Program?
The focus on how I can combine my strengths in life sciences with a Commerce degree led me to choose this program. Business is included in every aspect of our lives and professions, so I view building my knowledge in this area as critical. I saw the way McIntire emphasizes application-based learning as something unique and necessary to begin understanding the business world.
What are you looking forward to or have you enjoyed most so far in the M.S. in Commerce Program?
My work group is my favorite part of the program so far. I didn't know many people when I entered the program, but my teammates and I quickly became friends, and they became people I can rely on. I look forward to continuing our great relationships and meeting many more of my classmates.
What are your academic interests?
All things pharmaceuticals, especially vaccine/drug delivery mechanisms and the accessibility of new technologies and treatments for the public
What clubs and organizations were you involved with during undergrad?
In undergrad, I was involved in University Guides Service, Housing & Residence Life, University Judiciary Committee, Reflections and Oral Histories at UVA, and Phi Delta Epsilon.
What are your hobbies?
In my spare time, I enjoy exercising, gaming, learning languages, and experiencing new things.
Name three places on your bucket list to travel to and why.
My three destinations are Spain, Iceland, and Australia. I've always wanted to study abroad in Spain because of the rich culture, and I know many people who really enjoyed their time there. I want to go to Iceland because of the beautiful hot springs, specifically Blue Lagoon. Lastly, I want to go to Australia and snorkel in the Great Barrier Reef.
What is your favorite restaurant, coffee shop, or place to visit in Charlottesville?
My favorite place to eat in Charlottesville is the MarieBette! It's close to Grounds and has amazing pastries, sandwiches, and coffee!
Track

Biotechnology

Undergraduate Degree

Chemistry

Undergraduate Institution

University of Virginia

Hometown

Chesterfield, VA

Related Links

Contact Peyton