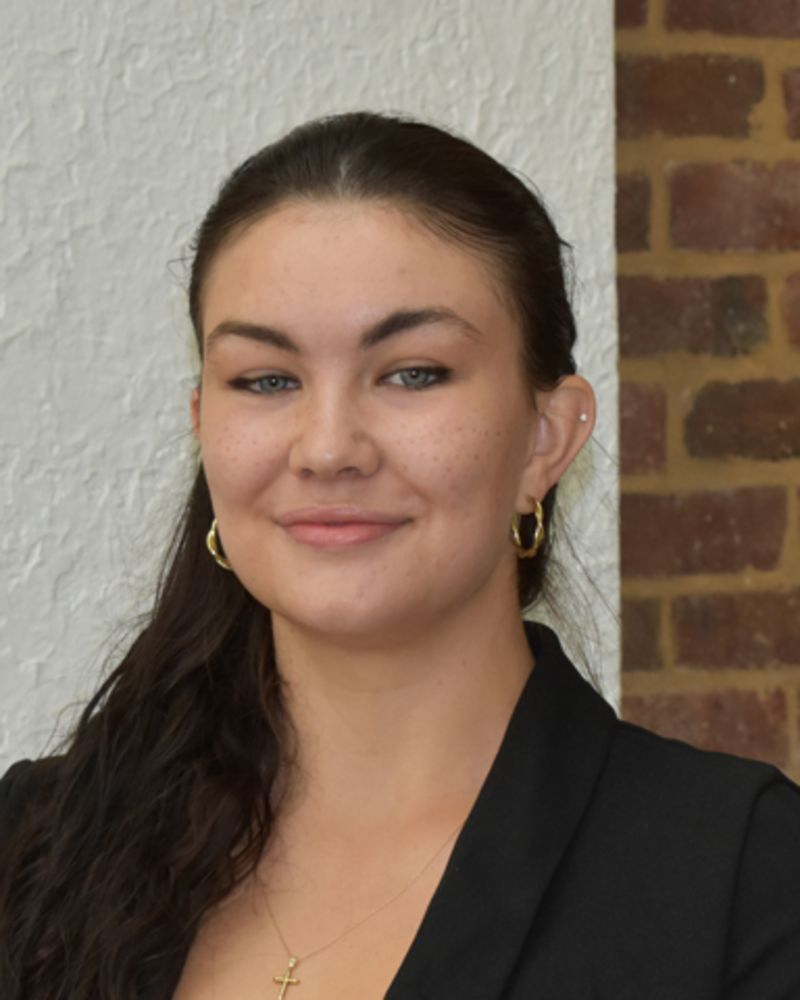 What appealed to you about the M.S. in Commerce Program?
The Global Immersion Experience really appealed to me, as it provides an incredible opportunity to put our skills to work in the real world while also getting to see the world and build an amazing network of relationships.
What are you looking forward to or have enjoyed most so far in the M.S. in Commerce Program?
I have really enjoyed the relationships I've developed so far, especially within my team in the program. I have learned so much from my peers already and really see them as being a very valuable component of the MSC experience.
What are your academic interests?
I'm interested in the intersection of my background in sociology and inequality studies with marketing and management strategies. More specifically, I'm interested in learning skills that will help me work towards improving the representation of female athletes in sports media. Within the MSC program, I have really enjoyed the classes like Marketing, Project/Product Management, and Organizational Behavior.
What clubs and organizations were you involved with during undergrad?
In undergrad I played polo, was a mentor for College Mentors for Kids, was a member of the Fellowship of Christian Athletes, and I was in charge of video communications for the Cornell Athletic Department. I also worked as library research assistant and as a personal trainer.
What are your hobbies?
I play polo on the UVA Women's Varsity Polo team. I also love learning languages, painting, and baking with my mom.
What is your go-to hype song or karaoke song?
"Look Up Child" by Lauren Daigle
Name three places on your bucket list to travel to and why.
I would love to go to Iceland and see the Northern Lights, Colombia to visit a good friend from undergrad, and Santorini for the sunsets!
What is your favorite restaurant, coffee shop, or place to visit in Charlottesville?
My favorite spot in Charlottesville is Cake Bloom; it's a beautiful bakery with a champagne bar.
Track

Marketing and Management

Undergraduate Degree

Sociology

Undergraduate Institution

Cornell University

Hometown

Charlottesville, VA