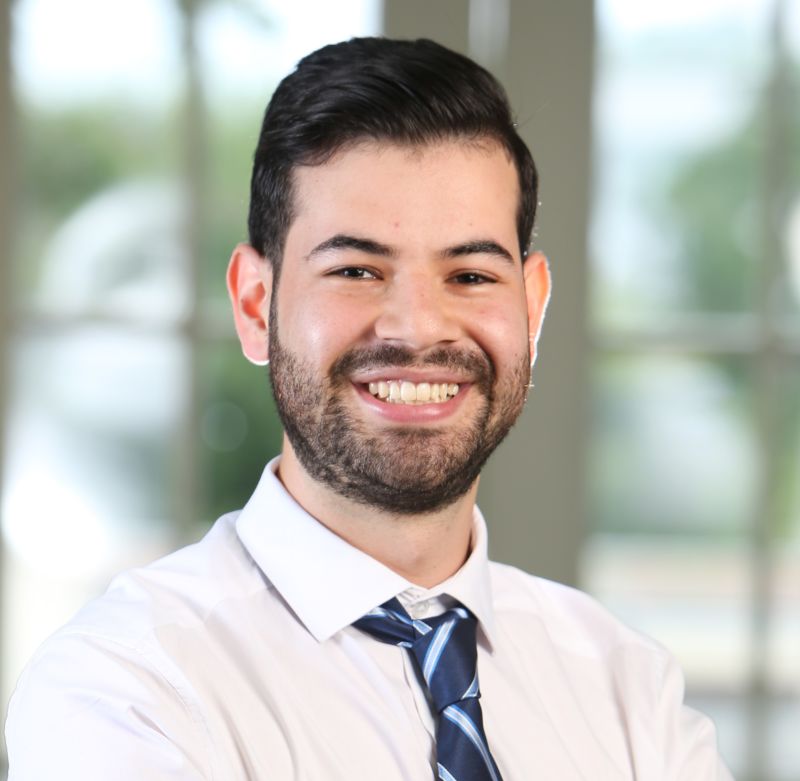 Contact Juan
What appealed to you about the M.S. in Commerce Program?
I always knew I wanted a business education to complement my engineering knowledge, and this program emerged as a great way to get a background in business while also allowing me to specialize in business analytics.
What are you looking forward to or have you enjoyed most so far in the M.S. in Commerce Program?
I am looking forward to taking my track-specific courses and meeting new people. As someone who didn't attend UVA as an undergrad, I am excited to experience a new college environment and make the most of my year on Grounds.
What are your academic interests?
Engineering and data analytics
What clubs and organizations were you involved with during undergrad?
I was involved with the Society of Hispanic Professional Engineers at Georgia Tech and the Department of Housing.
What are your hobbies?
I am really into cooking, working out, and playing guitar.
Name three places on your bucket list to travel to and why.
1. Japan: I want to be able to experience East Asian culture and the organized chaos that is Tokyo, while also going to see Mt. Fuji and Hokkaido.
2. New Zealand: I would love to be able to visit the Southern Alps and see all the nature.
3. Chile: I want to go to the Chilean Patagonia since it is one of the only South American countries I haven't been to, and I've seen beautiful pictures.
What is your favorite restaurant, coffee shop, or place to visit in Charlottesville?
Bodo's serves very good bagels for breakfast.
Track

Business Analytics

Undergraduate Degree

Aerospace Engineering

Undergraduate Institution

Georgia Institute of Technology

Hometown

Quito, Ecuador

Related Links

Contact Juan