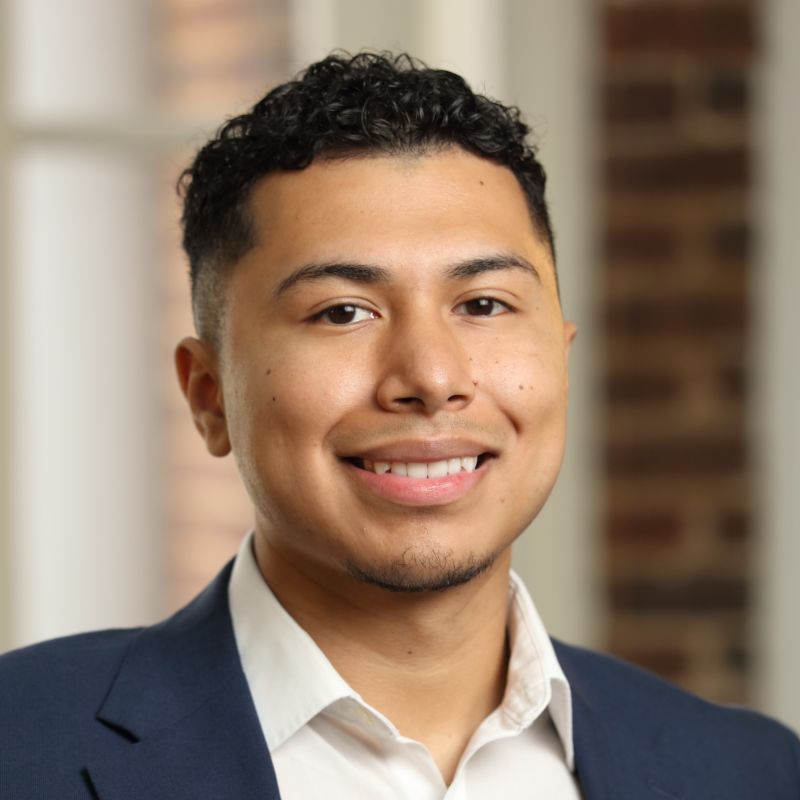 Contact Irving
What appealed to you about the M.S. in Commerce Program?
What appealed to me most about the M.S. in Commerce Program was the 4+1 structure of the program, and how it would allow me to receive my master's degree in a year while also preparing me for the job market. This, paired with the world-class education received through industry best practices and the Global Immersion Experience (GIE) study-abroad component of the program, made me confident in my decision for McIntire.
What are you looking forward to or have you enjoyed most so far in the M.S. in Commerce Program?
I'm looking forward to the GIE component of the program because I missed out on studying abroad during my undergrad. One of my goals in the next five years is to travel more, so I'm excited to travel and share new experiences with faculty and students in my cohort.
What are your academic interests?
I'm interested in data and technology, which has led me to explore these topics explicitly throughout my coursework and outside of it. Similarly, I have become more interested in IT due to the increasing need and reliance on it throughout all businesses in any industry. During my time at McIntire, I want to continue to explore these topics and ultimately leverage my experience and passion for technology throughout my professional career.
What clubs and organizations were you involved with during undergrad?
During my undergrad, I was a part of my fraternity, La Unidad Latina, Lambda Upsilon Lambda Fraternity, and was also a part of the Latinx Leadership Institute (LLI). I also joined the Association of Latino Professionals for America (ALPFA), where I was planning to attend their annual convention in San Antonio this year. For other activities, I did intramural sports for soccer (we won during the 2022-2023 academic year). During this tournament, I played alongside students from the Peer Mentor Program (PMP).
What are your hobbies?
In my free time, I enjoy going to the field to play soccer or the gym to workout. I also enjoy trying new restaurants, watching new movies, and playing video games from time to time. If I ever end up having some more free time, I might try to learn a musical instrument such as the piano!
Name three places on your bucket list to travel to and why.
I would love to go to Spain, Italy, and Japan. Overall, Spain has a ton of history and museums that I would love to visit, as well as beautiful cities with much to do such as Madrid and Sevilla. In Italy, I've always wanted to try authentic Italian food, as well as different tourist locations such as the Amalfi Coast. And in Japan, I've always wanted to enjoy the natural beauty of Mount Fiji, as well as the surrounding area. This paired with the food (sushi, ramen) and cities such as Tokyo makes Japan one of the top locations on my travel bucket list.
What is your favorite restaurant, coffee shop, or place to visit in Charlottesville?
Bodo's is by far my favorite place to eat at in Charlottesville. I love breakfast bagels, and I am a huge coffee person, which makes Bodo's the ideal place to frequently visit.
Track

Business Analytics

Undergraduate Degree

Foreign Affairs

Undergraduate Institution

University of Virginia

Hometown

Woodbridge, VA

Related Links

Contact Irving