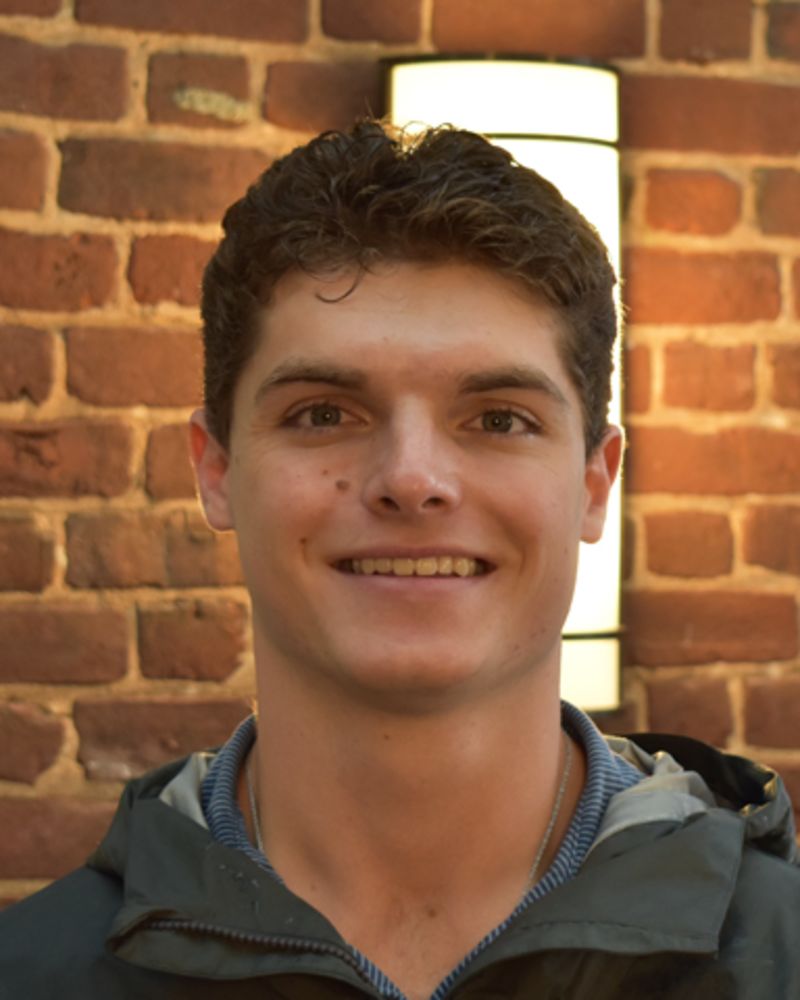 What appealed to you about the M.S. in Commerce Program?
The program's reputation from past students and employers initially drew me to learn more about it. I quickly learned the incredible amount you learn in such a small amount of time (10 months). As someone who was excited to start the next chapter of my life after college but did not have the skills to pursue the career of my choice yet, I found the M.S. in Commerce to be a perfect fit.
What are you looking forward to or have enjoyed most so far in the M.S. in Commerce Program?
The professional atmosphere day to day in the program. The daily schedule is organized to prepare students for a typical job in business when they graduate. Classes start in the morning and usually do not end until the mid- to late afternoon, with scheduled group meetings in between. The professors treat class deliverables and overall communication like an employer would for an employee. I wanted a year to prepare me for my life after school, and it is exactly what I've gotten so far in M.S. in Comm.
What are your academic Interests?
I have always been interested in the liberal arts, with my majors undergrad being Political Science and History, but as I grew older as a UVA undergrad, I became increasingly more interested in business as an option after graduation. I wanted to immerse myself in the exact opposite skill-strengthening courses that I was used to, such as Finance and Accounting. It ended up being the best decision for me, as the professors understand that everyone comes from a different knowledge background and provide all the resources necessary to become immersed in the subject of your choosing. I have loved studying Finance up to this point, and am looking forward to getting deeper into the track this spring.
What clubs and organizations were you involved with during undergrad?
I was a member of Sigma Alpha Epsilon fraternity, along with being Vice President of the Club Lacrosse team, a position I still hold today.
What are your hobbies?
I am a former college athlete, so I still enjoy playing sports like lacrosse, football, and golf when I get time outside of class. I also love being outside and enjoy hiking, biking, and going on runs with my friends around the Charlottesville area.
What is your go-to hype song or karaoke song?
Karaoke song right now has to be "Wear It Out" by the Futurebirds
Name three places on your bucket list to travel to and why.
1. Gold Coast, Australia: My parents lived in Australia for two years, and I was supposed to go there abroad before COVID-19.
2. Patagonia: My best friend visited Patagonia and said it was the coolest thing he's ever done.
3. A Super Bowl: I have always wanted to see a Super Bowl live (I am somewhat of a football historian, so I feel like I have to go to one).
What is your favorite restaurant, coffee shop, or place to visit in Charlottesville?
My favorite restaurant is the Virginian; my favorite breakfast spot is Ivy Provisions.
Track

Finance

Undergraduate Degree

History

Undergraduate Institution

University of Virginia

Hometown

Owings Mills, MD
Connect on LinkedIn