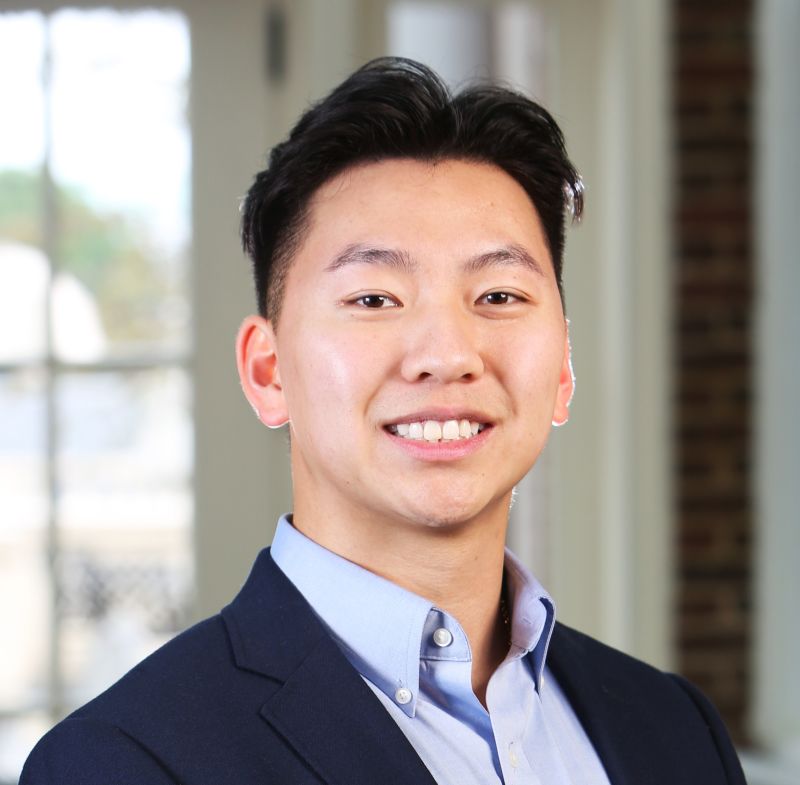 Contact Caleb
What appealed to you about the M.S. in Commerce Program?
The opportunity to discover the world of Commerce coming from a non-business background, as well as the opportunity to work with classmates from a huge variety of different studies and perspectives
What are you looking forward to or have you enjoyed most so far in the M.S. in Commerce Program?
The people! Classmates, professors, career services, admissions, and beyond have all been incredibly welcoming and easy to get along with. The program really puts an emphasis on being a tight-knit community, and we've already been able to see that in action.
What are your academic interests?
I love to learn about a broad range of subjects, but especially those that have to do with people and how they interact with one another. I think it's incredibly interesting and applicable to all of our daily lives.
What clubs and organizations were you involved with during undergrad?
I was a Social Chair of Theta Chi Fraternity here at UVA.
What are your hobbies?
Bodybuilding and nutrition, mixed martial arts, guitar, singing, music production, cooking, watching football, basketball, and baseball
Name three places on your bucket list to travel to and why.
1. Morocco, because of the incredible scenery and food, and I have never had the chance to visit Africa before.
2. Australia, because I love animals, and they have some of the most diverse and unique animals that you can interact with in the world.
3. Alaska, because I love national parks and want to experience what Banff is like.
What is your favorite restaurant, coffee shop, or place to visit in Charlottesville?
Pico Wrap! Best quick, cheap spot in Charlottesville
Track

Marketing and Management

Undergraduate Degree

Kinesiology/Athletic Training

Undergraduate Institution

University of Virginia

Hometown

Richmond, VA

Related Links

Contact Caleb