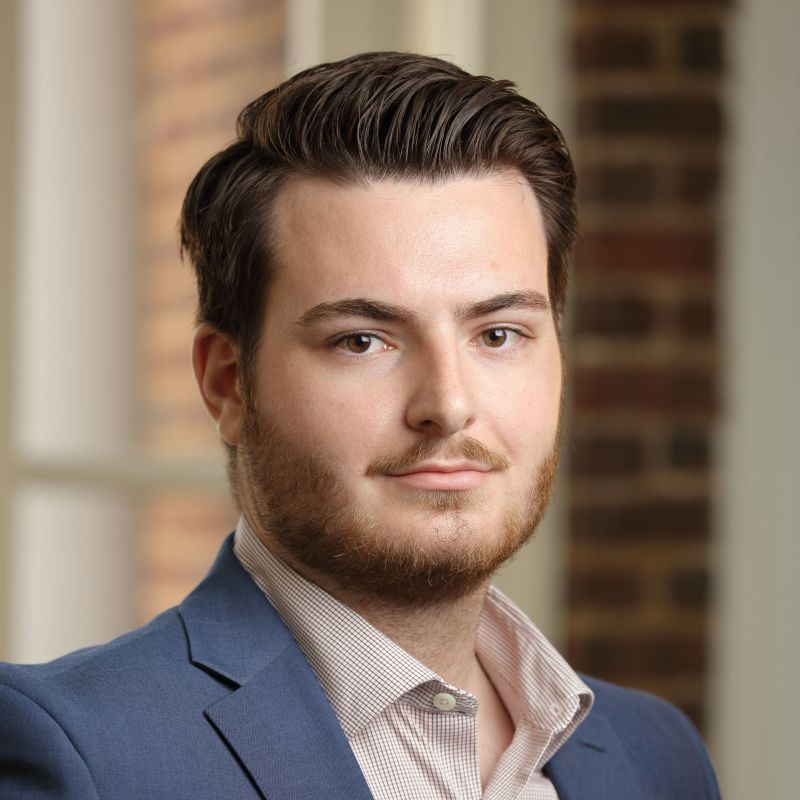 Contact Micah
What appealed to you about the M.S. in Accounting Program?
What appealed to me about the M.S. in Accounting Program was that it is a top program at a top school that also offers a diverse experience. Very few other schools can offer the type of experience that you'll receive at McIntire and the immense amount of opportunity available here.
What are you looking forward to or have you enjoyed most so far in the M.S. in Accounting Program?
I'm most looking forward to the level of academics offered in this program. The School and professors have worked hard to offer a unique and challenging experience to mold us into top candidates in accounting.
What are your academic interests?
My academic interests, of course, include accounting, and this means basically all accounting. I love tax, audit, and just accounting in general. Whether it's a balance sheet balancing properly or prepping 1065s, it's always fun in my opinion. Accounting isn't my only academic interest; I also love strategy due to my competitive spirit.
What clubs and organizations were you involved with during undergrad?
In undergrad, I was involved in a multitude of clubs and organizations. Pertaining to accounting, I was involved in SCPT, which is the Student Center for the Public Trust. This organization was sponsored by NASBA, which is responsible for the CPA exam. This club is essentially a club for ethics in accounting and learning what we can do to make the future of accounting a better place. I was also a member of the Dean's Student Leadership Council, where we advised the Dean of the College of Business on various topics. There were two other organizations that I was a part of that go hand in hand. The Tennessee Society of Certified Public Accountants (TSCPA) and the American Institute of Certified Public Accountants (AICPA). The last organization I was a part of was my swim team for my community college before I transferred to Lipscomb University.
What are your hobbies?
My hobbies consist of swimming, water polo, golf, hanging out with friends and family, and sports in general. I pretty much keep track of all the major sports leagues, from F1 to the NFL, to the English Premier League.
Name three places on your bucket list to travel to and why.
1. New Zealand, to see where they filmed "The Lord of the Rings" and "The Hobbit"
2. Sweden, to see the Northern Lights and to experience their unique culture
3. Egypt, to see the pyramids
What is your favorite restaurant, coffee shop, or place to visit in Charlottesville?
So far, I would say the go-to place is Bodo's Bagels. Another great thing about Charlottesville is we have peach and apple orchards all around us, so I recommend going to one of them. I'm a real foodie, and if you've ever been to my hometown of Bakersfield, you'll know that all there is to do is eat good food, so I'm sure I'll sniff out the other good places here in the upcoming year. I'll keep you updated!
Track

Financial Reporting & Assurance

Undergraduate Degree

Accounting

Undergraduate Institution

Lipscomb University

Hometown

Bakersfield, CA

Related Links

Contact Micah