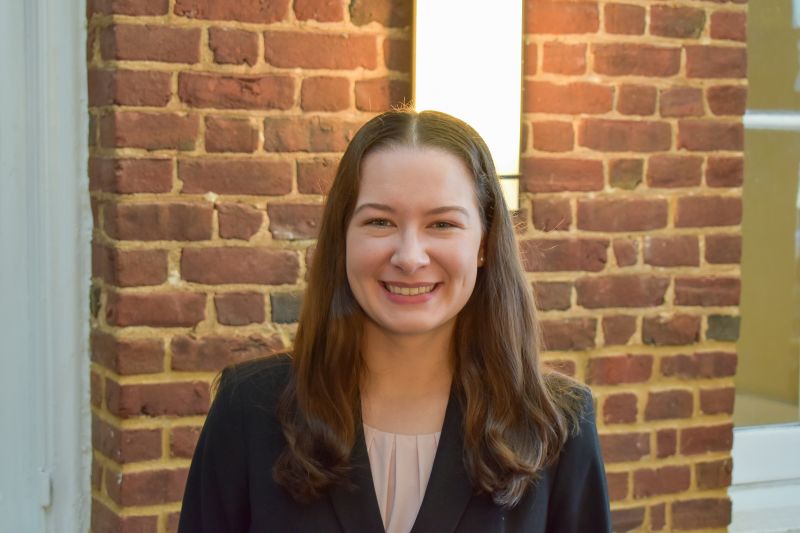 What appealed to you about the M.S. in Accounting Program?
I was looking for a program to help me switch from a business and economics background to an accounting perspective. When I compared each of the schools I was interested in, the MSA program here at UVA had some of the best statistics (percent employed after graduation, CPA pass rates, average starting pay). Additionally, I liked that MSA students are not required or expected to work for the Big Four accounting firms after graduation. I wasn't sure if I wanted this, and I needed to explore my options.
What are you looking forward to or have enjoyed most so far in the M.S. in Accounting Program?
The people. I never imagined how many people I would meet through this program, but I have expanded my network and made so many close friends.
What are your academic interests?
I am interested in accounting, finance, business, and economics and how all of these work together.
What clubs and organizations were you involved with during undergrad?
During undergrad, I was part of Heller Service Corps, a service organization that does numerous volunteer events throughout the school year. I was also a part of Big Brothers Big Sisters, where I met with a younger girl each week to aid in her studies and enjoy our time together.
What are your hobbies?
I enjoy being outside, typically walking, hiking, or biking. This year, I've started playing tennis again with some of the friends I've made at McIntire. I also enjoy playing the flute and piano.
What is your go-to hype song or karaoke song?
"Don't Stop Me Now" by Queen. It always energizes me.
Name three places on your bucket list to travel to and why.
1. Australia: I love animals and seeing new animals in the wild, and Australia would be the ultimate place to see new animals.
2. Tulum, Mexico: I have always wanted to see the ancient Mayan ruins. On top of that, the shoreline in Tulum is stunning.
3. Spain: I've heard Spain is one of the most beautiful countries and would love to see a culture so different from my own.
What is your favorite restaurant, coffee shop, or place to visit in Charlottesville?
I love going to the Charlottesville farmers markets. There are two, and they are both great! There are the typical fresh fruit and vegetable stands, but there are also a lot of arts and crafts stands and cooked food stands. Also, everyone brings their dogs, so if you are ever missing your dog, the farmer's market is a great place to go and pet dogs.
Track

Financial Reporting & Assurance

Undergraduate Degree

Business Administration, Economics

Undergraduate Institution

Furman University

Hometown

Cumberland, MD
Connect on LinkedIn