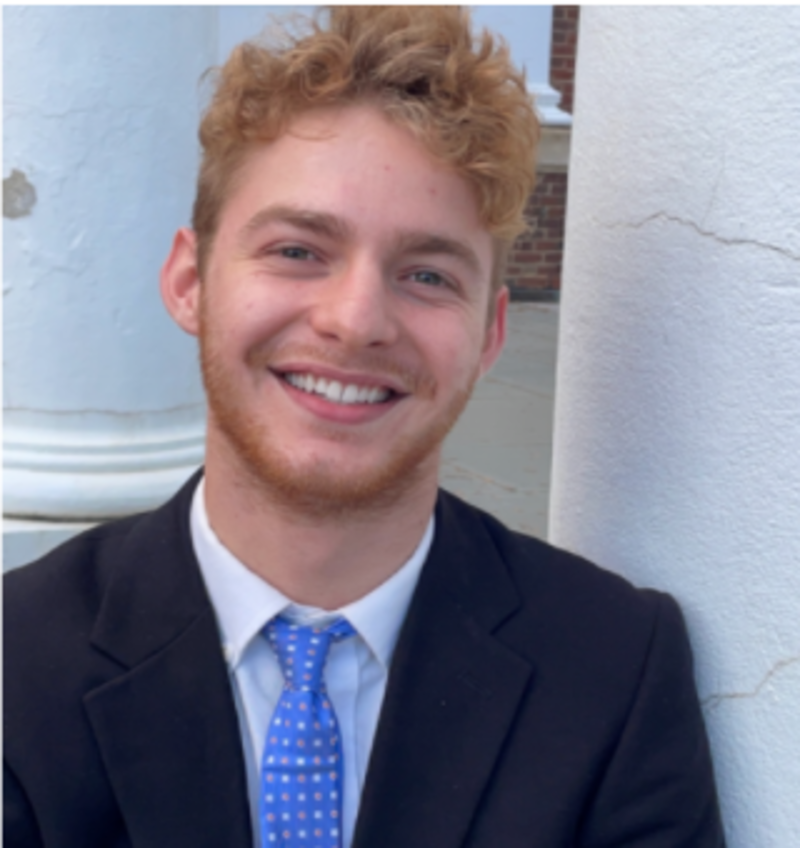 Matthew Haydu (McIntire '23)
Why Promotions
No other program at UVA aligns as closely with my personal and career interests as Promotions does. The program offers me a great opportunity to develop relevant skills and experiences in a dynamic and engaging way while fostering an outstanding community of like-minded people.
Relevant work experience
I work for a San Francisco cybersecurity tech startup as a Field and Channel Marketing Intern, formulating, implementing, and managing digital and in-person business-to-business events; managing sales leads; and evaluating data to drive strategic decision-making. Previously, I've worked as a Brand Strategist and Bartender for a local shake bar, where I managed social media presence and spearheaded marketing events to increase brand awareness.
Relevant skill set
Strategy; team leadership; storytelling with data, marketing research, and analytics; Asana; UX design thinking; creative and artistic abilities; presentation and communication skills; data analysis
Extracurricular activities
Advertising and Marketing Association Vice President, Transfer Mentor, Research Assistant, Teaching Assistant, Health and Wellness Commerce Council Seat, volleyball, singing, violin, guitar, sketching, watercolors
Career aspirations
I would love to explore management consulting, tech marketing/sales, or brand management.
Course recommendations
Commercial Law I
If I could live as someone else for the day, it would be _____________
I would want to live as one of the dragon-donkey babies from "Shrek."
Undergraduate Degree

Commerce (Marketing, Management, IT)