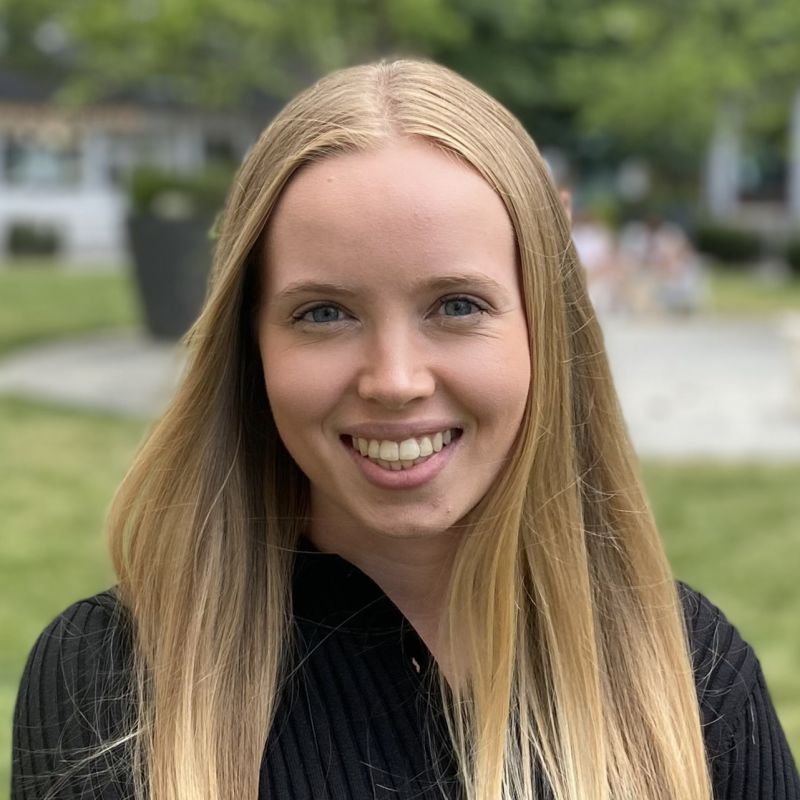 Maggie Seabrook (McIntire '24)
Why Promotions?
As someone looking to enter the marketing and branding world, I thought "Promo" seemed like the perfect place to further develop these skill sets and apply them in a real-world competition! The community aspect and the chance to learn and grow with people of similar interests were highlights. "Promo" is an amazing community, and I'm so lucky to be a part of it.
Relevant work experience?
In summer of 2023, I served as a Strategy Intern at Lippincott, a creative consultancy that is part of Oliver Wyman. As part of my time there, I was staffed on a major brand positioning project for our client and worked on a quantitative survey to test the strength of different brand concepts. It was an amazing summer and is very applicable to Promo.
Relevant skill set?
– Brand positioning
– Customer journey mapping
– Quantitative and qualitative market research
Extracurricular activities?
– Lead McIntire Ambassador
– McIntire Mentor
– Beta Gamma Sigma Honor Society President
Career aspiration?
In the future, I plan to pursue a career in marketing and brand consulting. I look forward to different industry exposure and projects, all centered around the value of branding.
Course recommendations?
-Managing Innovation (Eric Martin)
If I could live as someone else for the day, it would be ________.
A pastry chef! I love cooking, especially sharing my recipes and dishes with others.
Fun fact:
I once met Jerry from Ben & Jerry's ice cream!
Undergraduate Degree

Commerce (Marketing, Business Analytics Track, Strategic Brand Consulting & Communications Track, Entrepreneurship Minor)

Hometown

Greenwich, NJ