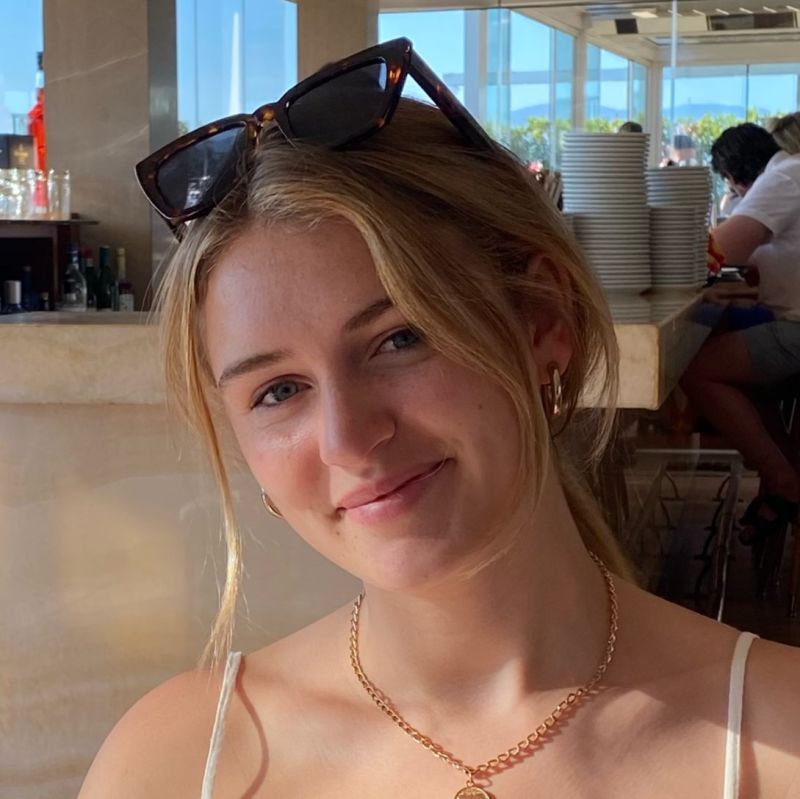 Madeleine McCollum (McIntire '24)
Why Promotions?
I wanted to be in an environment where everyone was using both their right and left brain to solve problems. I always found that I was both analytical and creative but struggled to identify situations where those skills were values equally. Not only does Promotions celebrate both skill sets, but the teaching helps students strengthen both capabilities to use them simultaneously.
Relevant work experience?
My summer internship was at Coca-Cola as a Consumer Growth and Marketing Intern. My primary responsibility was supporting the business development as they went after the business of companies that serve competitor beverages. I curated experiences, researched industry trends, and began crafting a winning narrative between Coca-Cola and the potential customer.
Relevant skill set?
Microsoft Office; Canva; Later; MailChimp; Squarespace; familiar with Python, R, Figma, Tableau, Power BI; conversational in Spanish
Extracurricular activities?
-Vice President of Membership, SEED
-Marketing Intern, Table 22
Career aspiration?
After graduating, I hope to work in brand strategy or consulting. Further along in my career, I hope to open my own brand consultancy.
Course recommendations?
-Psychology of the Adolescent (Joseph Allen)
-Abnormal Child Psychology (Robert Emery)
-Data Science with R (Prince Afriyie)
If I could live as someone else for the day, it would be ________.
I would love to be Phoebe Buffay from "Friends," just so I could get a sense of her internal monologue.
Fun fact:
I was the eighth best triple jumper in my region during my senior track season.
Undergraduate Degree

Commerce (Marketing, Management, Strategic Brand Consulting & Communications Track); Minor: Psychology

Hometown

Chevy Chase, MD