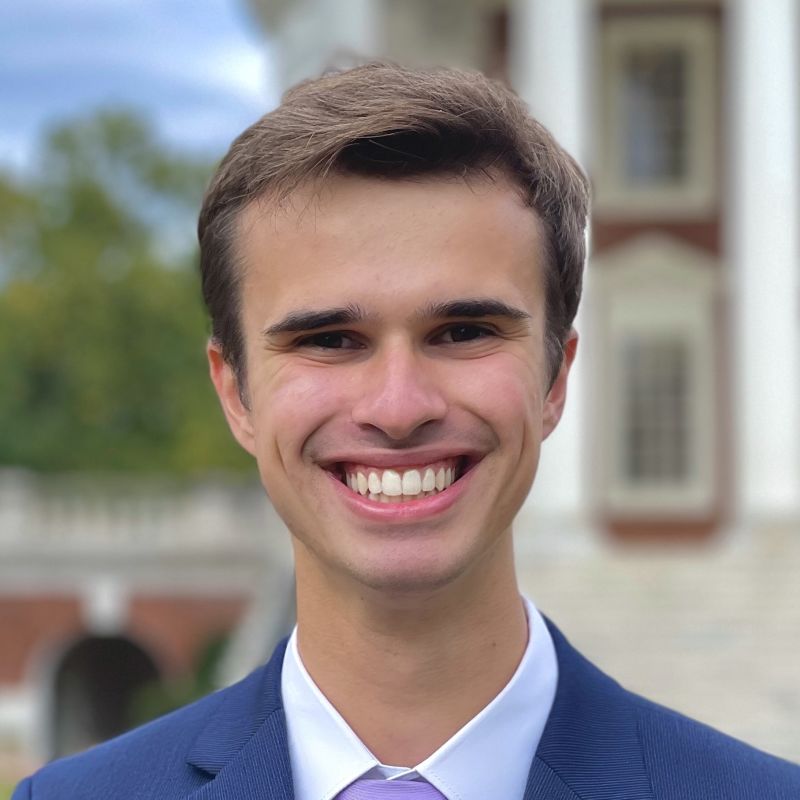 Kyle Hudgins (McIntire '24)
Why Promotions?
I was really interested in the hands-on experience that "Promo" offers. Working with a real client and interacting with today's culture and markets are so much fun, and it's an experience that very few classes at UVA offer.
Relevant work experience?
Last summer, I worked as a Sales Manager at Altria. I worked with a set of accounts to maximize in-store impact through strategic management of product visibility, inventory, and price promotions.
Relevant skill set?
Writing, market research, media marketing, collaboration
Extracurricular activities?
-Cavalier Marching Band
-Marketing Chairman, Fourth-Year Trustees
-McIntire Ambassador
Career aspiration?
I want to work in consumer insights/strategy or in brand management. I really love finding what makes people tick and how various products can appeal to them!
Course recommendations?
-Greek Mythology (Ivana Petrovic)
-Introduction to Eastern Religious Traditions (Michael Allen)
If I could live as someone else for the day, it would be ________.
Nicki Minaj
Fun fact:
I LOVE K-POP!
Undergraduate Degree

Commerce (Marketing, Management, Strategic Brand Consulting & Communications Track); Minor: Spanish

Hometown

Ashland, VA