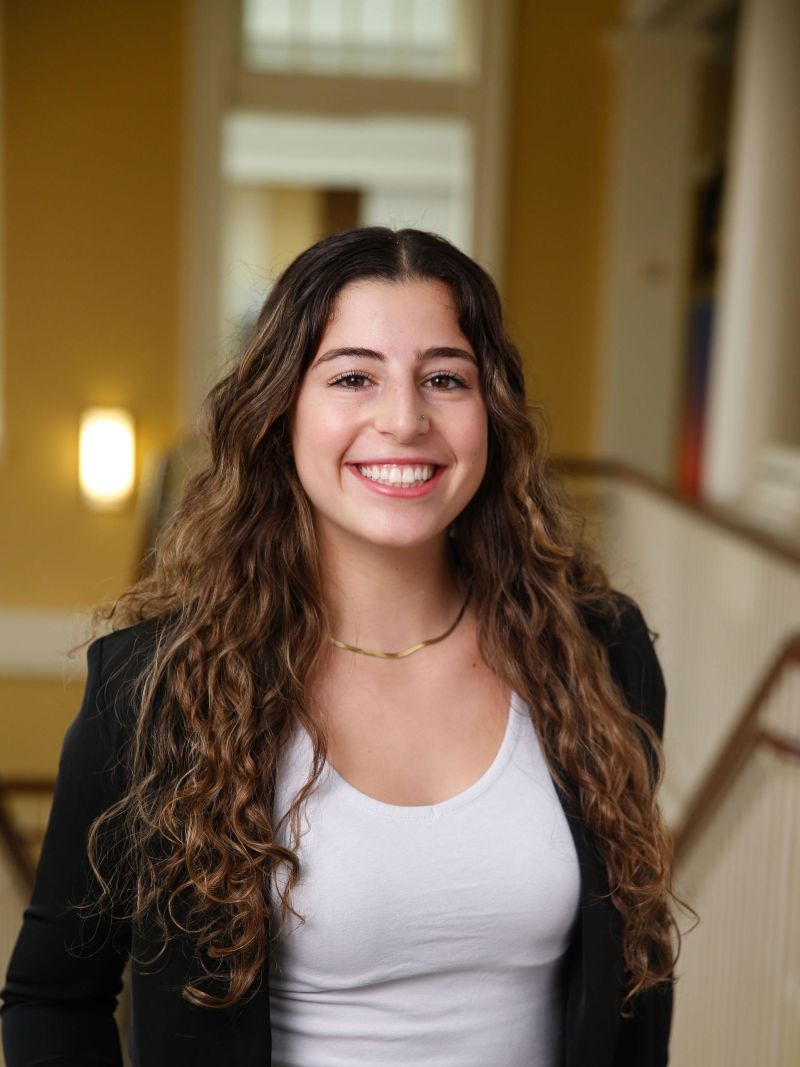 Jacqui Harari (McIntire '24)
Why Promotions?
Promotions really excited me because it offers an incredible way to ignite your creativity while also working on a very complex and strategy-based question. As a Comm student, I genuinely enjoy being in a classroom with such talented people from all different kinds of majors.
Relevant work experience?
-Marketing/Business Development Associate, iXperience (September 2022 – September 2023)
Demonstrate high-quality organizational and time management skills to execute four brand awareness events and informational talks to 300+ students on campus, ultimately resulting in 40+ accepted students and $100K+ revenue
Managed $1,600 budget to direct five partnerships with clubs of 100-600 members at UVA to increase brand awareness on campus, resulting in an exchange of free course materials and sponsorships for a premium number of program attendees
Promoted relationship development and sales skills to arrange meetings with 30 prospective customer and reinforced iX positioning and benefits to develop brand trust and credibility, accumulating 230 applicants to iXperience
Relevant skill set?
Strong communication skills, Microsoft Powerpoint and Excel, a great source of comedic relief, prompt engineering for ChatGPT
Extracurricular activities?
-PKG Director, UPC's Concert Committee
-Crew Member, Roots Natural Kitchen
-Member, Alpha Chi Omega
Career aspiration?
I would love to either work for a competitive brand consulting agency where I get to utilize both my creative and analytical skills. However, an absolute dream of mine would be to work for a major venue, like Madison Square Garden, and contribute to their marketing efforts for all kinds of events. I love both sports and music, so finding a way to fit both of those in there would be phenomenal.
Course recommendations?
-COMM 4741: Foundations of Global Commerce (Peter Maillet)
-HIUS 3654: Black Fire (Claudrena Harold)
-WGS 3220: Global Perspectives on Gender & Sport (Bonnie Hagerman)
If I could live as someone else for the day, it would be ________.
Casey Neistat
Fun fact:
Made it to six of seven continents before turning 20 years old!
Undergraduate Degree

Commerce (Marketing, Strategic Brand Consulting & Communications Track, Promo)

Hometown

New York City, NY
Connect on LinkedIn