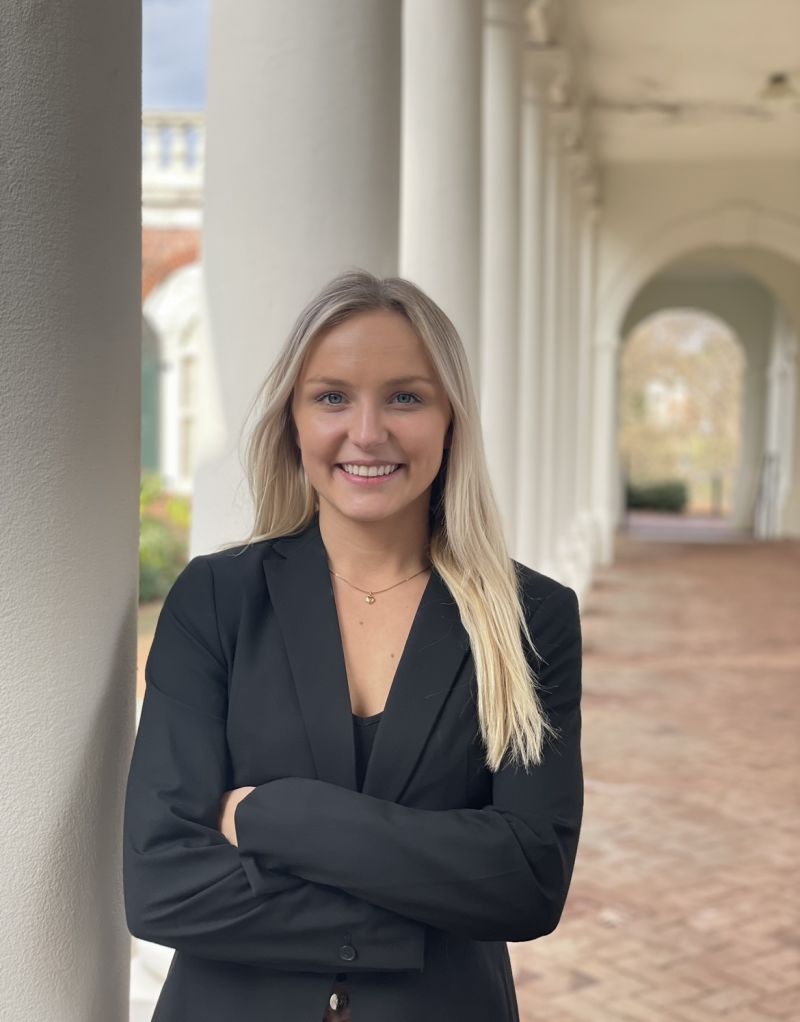 Iris Nylund (McIntire '24)
Why Promotions?
I applied to Promotions because I was inspired by the campaigns from the past years. My first year, I heard the team present, and ever since then, I wanted to be just like those impressive fourth-years who came to my class.
Relevant work experience?
This past summer, I worked as a Marketing Intern for Propeller, a startup that helps universities and K-12 schools convert their computer labs into virtual desktops. I was able to help them with their rebranding and market research, and even got to attend a conference to learn about AWS.
Relevant skill set?
Marketing, leadership, research, quantitative analysis
Extracurricular activities?
-Captain, Virginia Dance Team
-Alpha Phi Fraternity
Career aspiration?
I hope to work in strategy in the marketing field and to continue dancing!
Course recommendations?
-Gender and Built Environment (Jessica Sewell)
If I could live as someone else for the day, it would be ________.
My sister, to see what it's like to go to medical school.
Fun fact:
Swedish is actually my first language!
Undergraduate Degree

Commerce (Marketing, Management, Strategic Brand Consulting & Communications Track), Minor: Global Sustainability

Hometown

Reston, VA
Connect on LinkedIn