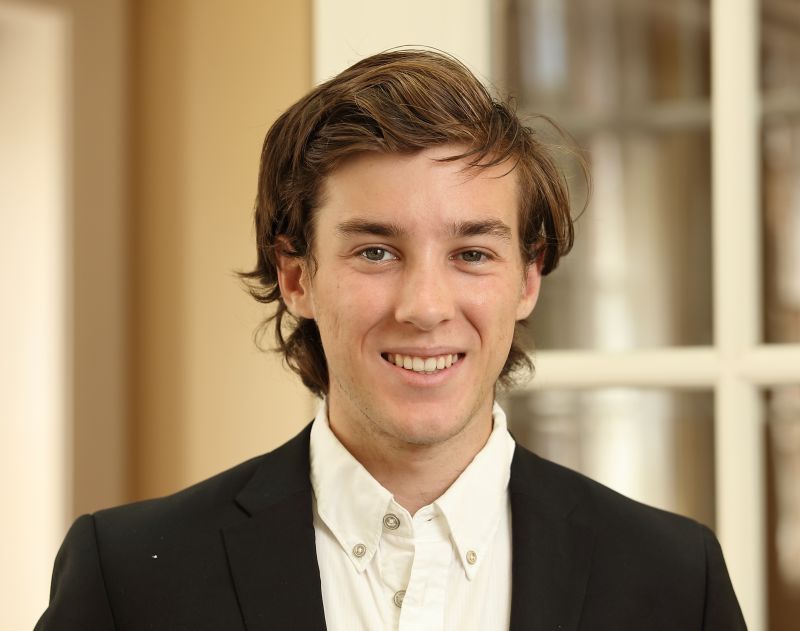 Connor Dunne (McIntire '23)
Why Promotions
I chose Promotions to learn about marketing experientially and gain insights into what working in an ad agency-type of environment on a single project may look like over the course of a year. I hope to enhance my marketing tool set and learn more about both data analysis and visual creation skills.
Relevant work experience
I'm a Market Research and Product Planning and Innovation Intern at Allianz in Paris. I also bring success as a managerial accounting tutor, working both in person fall 2021 and remotely across different time zones in spring 2022. And I have leadership experience as the Co-President of Club Tennis at UVA.
Relevant skill set
Creative and strategic thinking, setting strategy based on data analysis, managing teams, and collaborating with peers
Extracurricular activities
Tennis is my main extracurricular, and I also enjoy learning languages, traveling, playing chess, and hanging out with friends.
Career aspiration
I'd like a balanced career in which I develop skills both related to and beyond marketing, with opportunities to work around the world.
Course recommendations
A course taught by Professor Jeff Boichuk!
If I could live as someone else for the day, it would be _____________
Novak Djokovic
Undergraduate Degree

Commerce; French