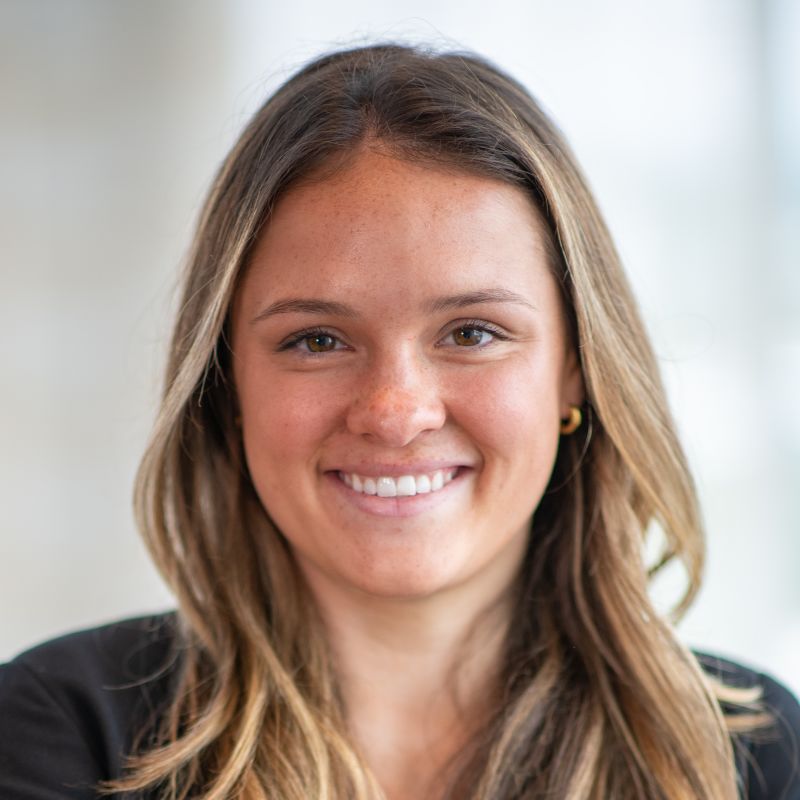 Bella Bollini (McIntire '24)
Why Promotions?
Through my experiences at recruitment events, I gained a deep appreciation for the "Promo" community. It's a competitive yet tightly knit group that upholds the highest standards, a quality I truly admire. Furthermore, Promo's emphasis on experiential learning is invaluable, equipping students with practical skills that are highly relevant to the real world.
Relevant work experience?
-Marriott International, Enterprise SEO & Digital Products Intern, June 2023 – August 2023
-Apptio Inc. (recently acquired by IBM), TBM Council Marketing and Strategic Programs Specialist, June 2021-August 2022
Career aspiration?
I aspire to join a forward-thinking organization that fosters a supportive culture, allowing me to leverage strategic thinking to address complex business challenges and make data-driven decisions.
Extracurricular activities?
-VP, New Member Education & Member Experience, Alpha Phi
-President, International Justice Mission
-ESOL tutor, Madison House
-Project Consultant, Enactus
Relevant skill set?
Strategic thinking, design, business analytics, market research, innovative problem-solving, content strategy, project management, strategic planning, communication, leadership, SEO
Course recommendations?
-Strategic Leadership (Jeffrey Lovelace)
-Commercial Law (Sherri Moore)
-Marketing Analytics for Big Data (Natasha Foutz)
-Database Management Systems and Business Intelligence (Stefano Grazioli)
-Dracula (Stanley Stepanic)

-Marketing Research & Analytic Techniques (David Mick)
-Golf
If I could live as someone else for the day, it would be ________.
Taylor Swift
Fun fact:
I spend more of my time listening to audiobooks than to music.
Undergraduate Degree

Commerce (Marketing, Management, Strategic Brand Consulting & Communications Track, Business Analytics Track)

Hometown

Vienna, VA