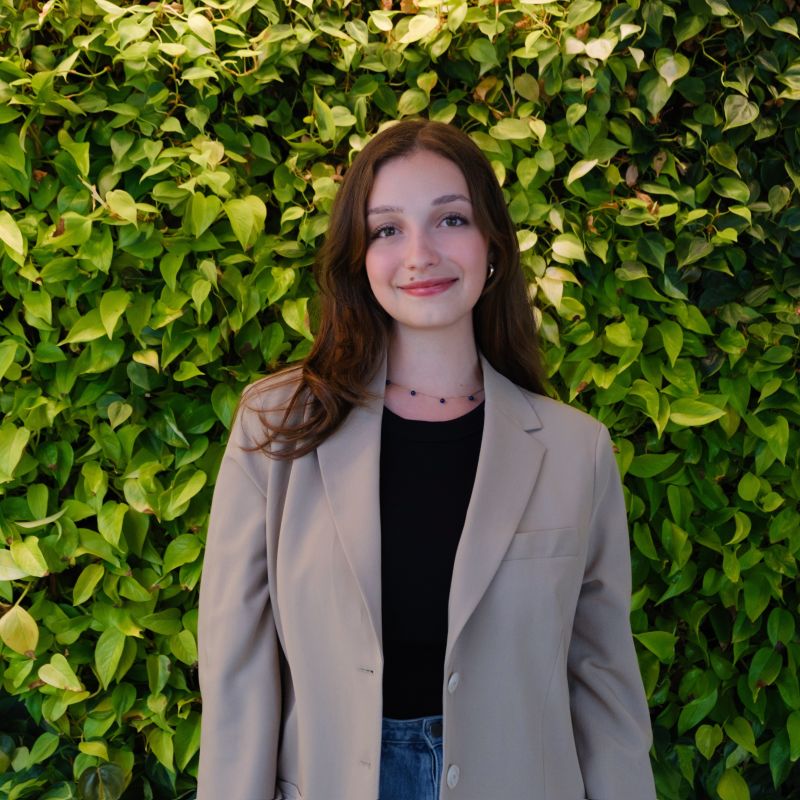 Begüm Genç (McIntire '24)
Why Promotions?
I wanted to join a class where I can work with a diverse group of people from different backgrounds who are equally interested in brand consulting and digital media. Promotions creates an amazing opportunity to not only experience creating campaigns for big companies like I want to in the near future, but also gives me new skill sets such as video production and graphic design, which you don't get with other classes.
Relevant work experience?
-Omnichannel Marketing Intern, PTC Inc. (June – August 2023)
-Marketing Coordinator, UVA IMRec (January 2022- May 2023)
-Social Media Manager , The Cavalier Daily (January 2021- January 2022)
-Digital Marketing Intern, Washington Capital Partners (May – August 2022)
Relevant skill set?
Graphic design, advertisement creation, digital marketing, social media curation, video production, business analytics, customer segmentation, market research
Extracurricular activities?
Yoga, pottery, indoor cycling, learning new languages (currently speaking four), intramural volleyball, mentorship (Young Women Leaders Program), traveling
Career aspiration?
I always wanted to be a creative director or work in the marketing field in a big city like NYC. I love combining creative work with data analysis and using both my analytical and imaginative skills.
Course recommendations?
-DRAM 1010: How Theatre Works (Cady Garey)
-EDHS 2891: Issues Facing Adolescent Girls (Melissa Levy)
If I could live as someone else for the day, it would be ________.
Beyoncé
Fun fact:
When I was very little, I would make my parents buy me strawberry shortcakes on weekends and blow out candles because I love birthdays. 🙂
Undergraduate Degree

Commerce (Marketing, IT, Business Analytics Track, Strategic Brand Consulting & Communications Track)

Hometown

Istanbul, Türkiye
Connect on LinkedIn