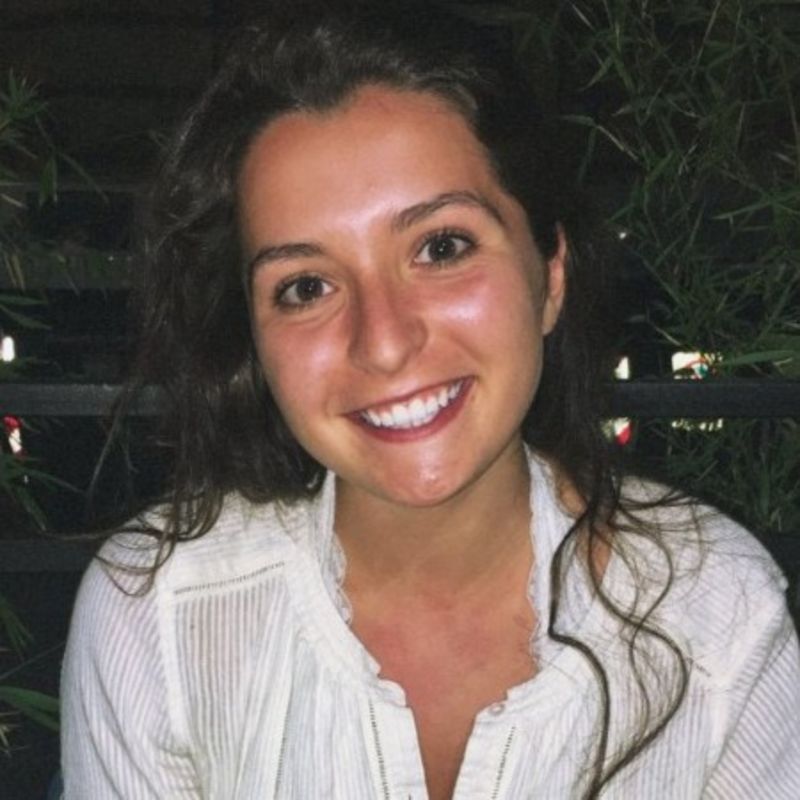 Stephanie Roatis (McIntire '19)
What impact did the "Promotions" class have on you?
I made lifelong friends while being prepared for a potential career in advertising and marketing. I actually didn't even end up in marketing, but rather analytics consulting, and the brainstorming and data searching required for a campaign proved equally useful in my new industry post-grad. I look back on it as one of my most cherished and formative classes in college.
What is the most valuable thing you learned in this class?
Promotions further developed and improved my team-working skills. It taught me that when it comes to merging analytics, data, and a clever creative all into one campaign, perfect practice makes perfect. Ideation is key. There is no rushing a team when you all want to be satisfied with the results.
Why should a UVA student take the "Promotions" class?
Few students at UVA get to experience a class-wide, team-effort capstone project, much less one that requires a full year's worth of planning, rather than just your fourth-year spring semester. You uniquely experience the life cycle of a real-world project and have to leverage EVERYONE. Every member is crucial to the team's success, and this class shows you what it's like to have all hands on board.
I distinctly remember multiple people in our class flying back to Cville from job interviews in the spring and coming directly into the Promotions lab with their suitcase and suit still on, ready to go. No one made them do that, but they WANTED to be there for every second of the ideation and content creation. We all wanted to pull our weight and be there physically and mentally to encourage each other for the longer nights. It was so worth it.
What is your favorite "Promotions" memory?
After we didn't place at districts, we all sat with Carrie in one of our hotel rooms very deflated, half the room crying and half at a loss for words. After a small bit of feeling bad for ourselves (earned… we were very tired), we hyped ourselves up as a team to be proud of. There was no doubt that we put EVERYTHING we had into that campaign. We put it all on the table and left no stone unturned. We proceeded to have a great night out, one last time as a team.
What is the best part about being in the "Promotions" class?
THE SNACK SHACK!!! Just kidding. It was Carrie being so committed to the campaign and helping us believe in ourselves and pushing us for better content, creatives, and data sources all the time. She didn't have to spend time after class and late nights helping us up until the deadline, but she wanted to be present and keep us vigilant on other campaigns and strategies. Promotions wouldn't be Promotions without Carrie at the helm.
Undergraduate Degree

Commerce

Current Job

3 Tier Beverages, Consultant, Product Team (Chicago)