Throughout the spring semester, Commerce faculty continued a longstanding McIntire practice: inviting professionals into the classroom to provide students with the chance to hear real-world, firsthand accounts directly from organizational leaders across industries. Below are just some of the notable figures who came to classrooms at Rouss & Robertson Halls to talk with Comm students and answer questions related to their areas of expertise.
Stuart Weitzman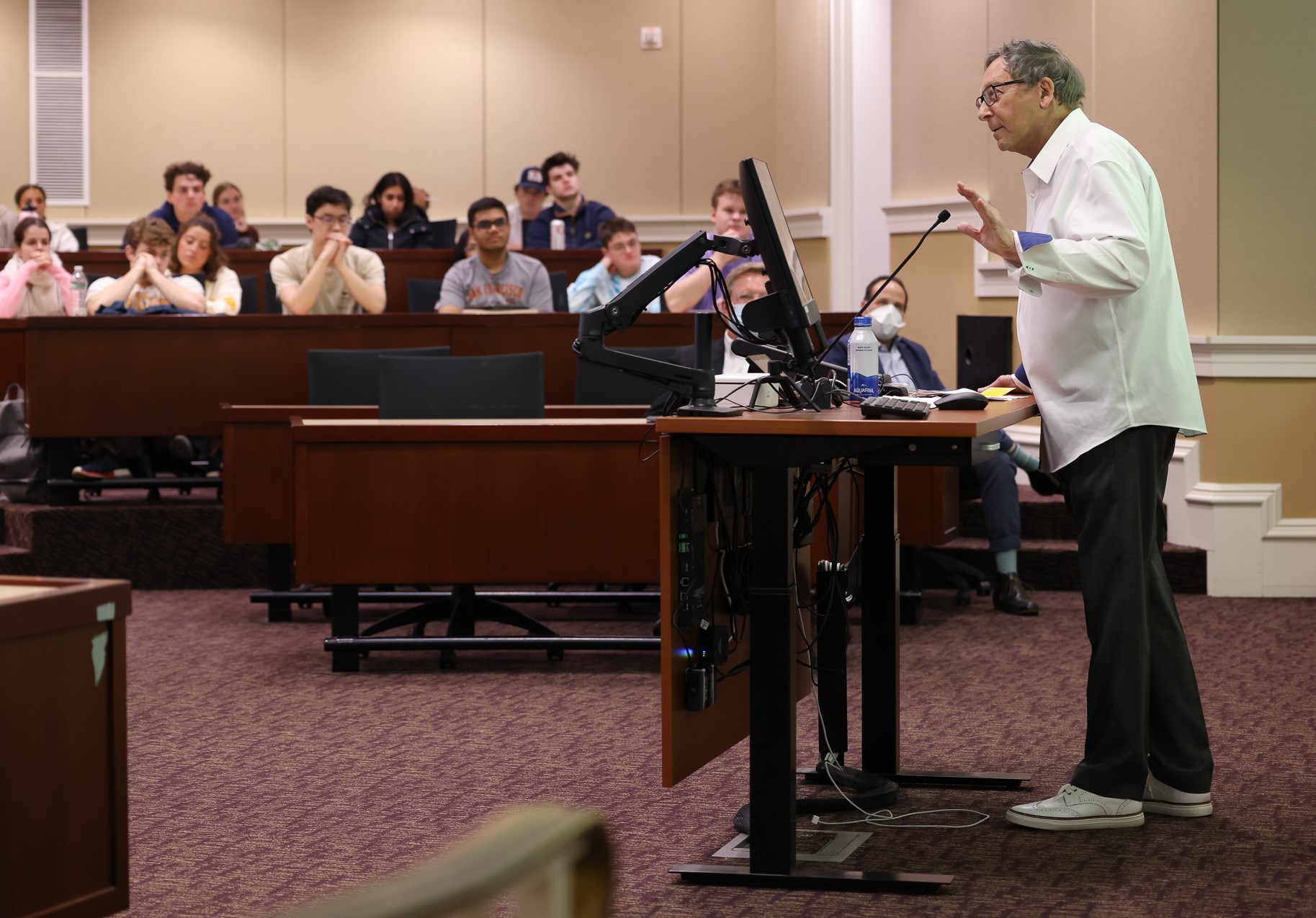 Famed shoe designer and founder Stuart Weitzman spoke to a group of students from Professor Eric Martin's Managing Innovation course and Professor Chip Ransler's Startup course, sharing his insights about essential aspects of entrepreneurship. In discussing the pillars of success that he learned over the span of his 50-year career in luxury design, now-retired Weitzman detailed his unconventional journey to creating a brand that enjoys worldwide renown.
Tony Malkin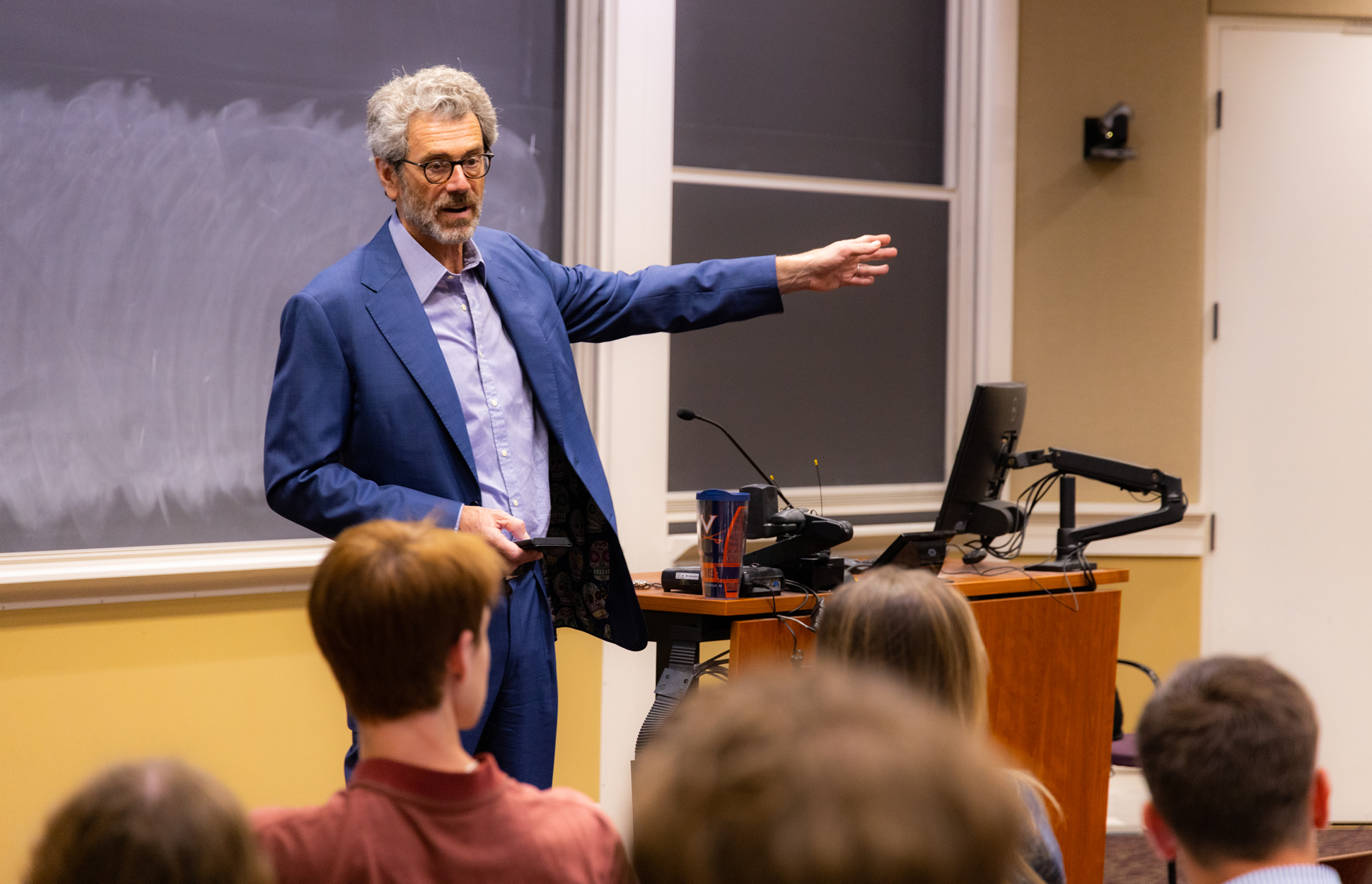 Professor Drew Sanderford welcomed real estate industry expert Tony Malkin, Chairman, President, and CEO of Empire State Realty Trust Inc., to the classroom as part of the UVA Center for Real Estate and the Built Environment's Professional Speaker Series. Malkin, whose company owns of one of the most iconic office buildings in the world, delved into complexities of the real estate business, including market cyclicality and volatility, office space use trends, and important sustainability issues.
Jim Ryan
Visiting with students in Professor Eric Martin's Entrepreneurship Capstone course, UVA President Jim Ryan discussed the many opportunities and challenges that come with pursuing avenues and fostering spaces for entrepreneurial initiatives within a large organization as forward thinking and traditional as the University of Virginia.
Martin Fiore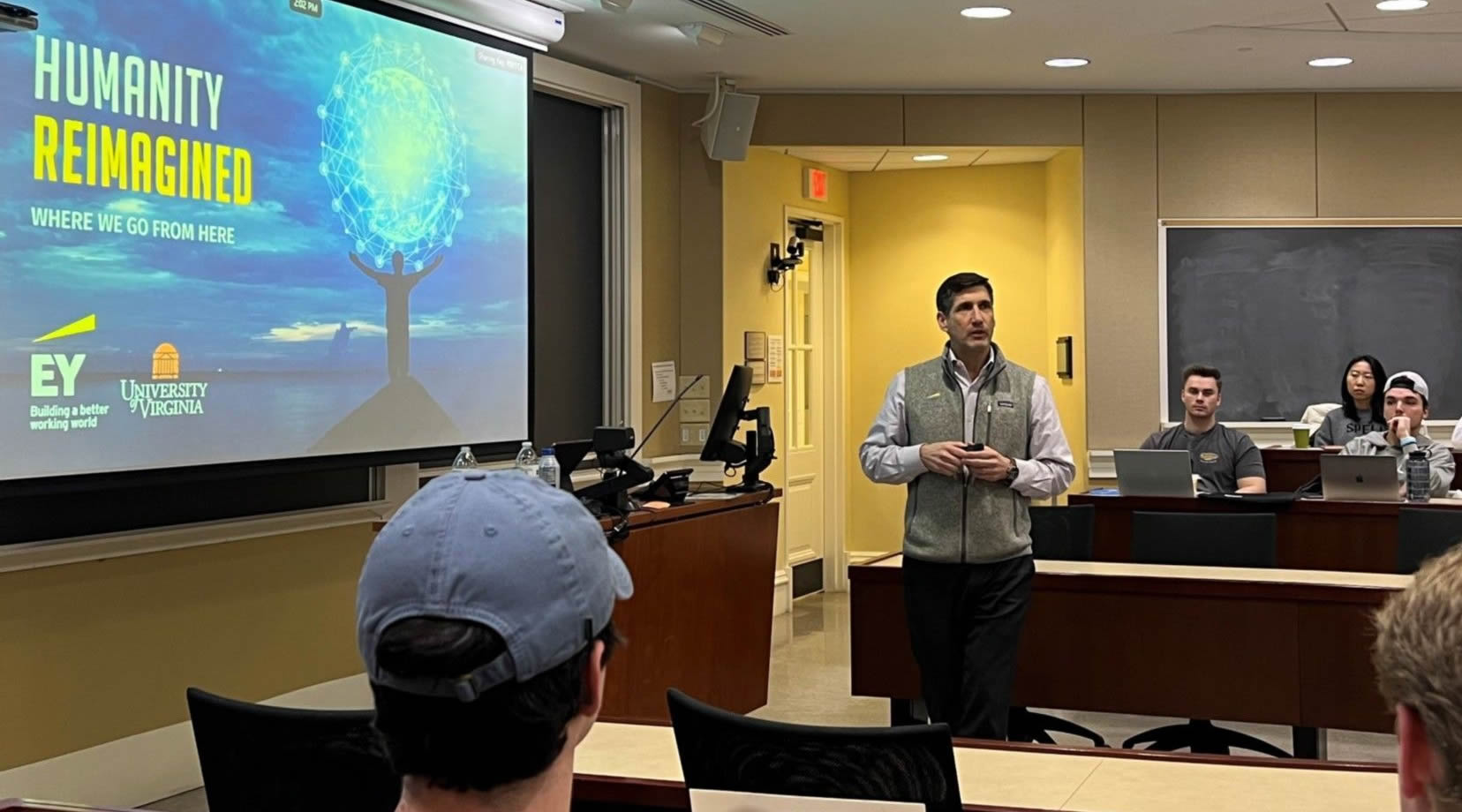 Martin Fiore, Americas Deputy Vice Chair—Tax at EY came to Professor Eric Negangard's Accounting Analytics and Fraud course to speak about the rapid buildup of innovative new technologies. Referencing his book, Humanity Reimagined, Fiore spoke to students about the complex implications that have arisen with new AI developments and how they may define the future of our professional, educational, and societal values as they shape the world.