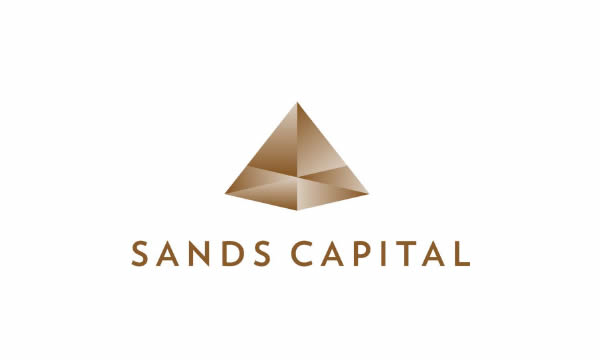 The Center for Investors and Financial Markets (CIFM) at the University of Virginia's McIntire School of Commerce is excited to announce a new partnership with Sands Capital Management. The three-year commitment by the Arlington, Va.-based investment firm will fund initiatives including the recently developed Sands Capital Professional Speaker Series, a yearly speaker series exploring timely and relevant financial topics.
This initiative further enhances the CIFM's commitment to faculty research, curriculum development, and industry engagement. Sands Capital's gift will offer an innovative programming schedule that kicks off with Sands Capital Research Analyst Teeja Boye CFA (Darden '19) and Associate Director of Research Michael Raab (A&S '06) in Room 123 of Rouss & Robertson Halls at 5:15 p.m., Wednesday, Oct. 17. Boye will lead a conversation on a recent Sands decision-making process on an Indian firm investment and delve into his career path to give students useful information on their own future employment trajectories.
With finance professionals scheduled for hour-long discussions, the discussions will explore subjects that lie beyond the School's traditional primary scope of investment banking. The talks should appeal to a broad base of students interested in finance, and will likely be of particular interest to McIntire's fourth-year undergraduates studying investments. The series will also appeal to M.S. in Commerce Finance track graduate students, as well as the many University students involved in McIntire's investing clubs such as Global Markets Group, McIntire Investment Institute, Alternative Investment Fund, and Smart Woman Securities. In addition, a special effort is planned for promoting the speaker series directly to second-year students across UVA in an effort to introduce more specialized finance areas to students early in their career search process.
McIntire Finance Professor Mike Gallmeyer says the Sands partnership will help to further advance the objectives of the CIFM. "Through the firm's sponsorship of the Professional Speaker Series, we will be able to bring top financial professionals to McIntire to speak to our students. This will enhance our students' knowledge base beyond what we currently do in the classroom, as well as strengthen our ties with our alumni and employers in the finance industry."
Sands Capital President and Director of Research T. Perry Williams CFA (McIntire '94) believes the collaboration between the independent growth investment firm and the Commerce School will yield benefits for students by building on McIntire's already highly regarded Finance courses.
"Sands Capital is thrilled to partner with the McIntire School and the CIFM to be able to expand students' learning opportunities and provide them with a valuable real-world perspective by sponsoring this speaker series," he says. "It's our hope that the series will complement the robust curriculum at McIntire by inspiring students with personal and professional experiences that highlight the many facets and challenges inherent in investing in an interconnected world."
About the Center for Investors and Financial Markets (CIFM)
Originally founded as the Center for Financial Innovation in 1999, McIntire's CIFM remains focused on its core mission of advancing research and teaching that emphasize creativity in the practice of corporate finance and investing. The Center supports the purposeful exchange of finance-related ideas through faculty research, curriculum innovation, and scholarly and professional outreach. By promoting understanding about the investor community and the performance and structure of financial markets through collaborative relationships among faculty, students, finance professionals, and policymakers, the CIFM generates new knowledge across disciplines to benefit scholarship and education at the McIntire School.