By Charlotte Ashamu and Elizabeth Ashamu Deng
Charlotte Hanley Scott was a trailblazing University professor, economist, banking executive, philanthropist, and community member. The first African American woman to be appointed a tenured faculty member at the University of Virginia, she joined the faculty in 1976, as a University Professor of Business Administration and Commerce, and Senior Fellow, Tayloe Murphy Institute at the Darden School of Business. In 1986, she took on joint appointments in the School of Commerce and the School of Education, receiving the title of University Professor of Commerce and Education, a position she held until her retirement in 1998.
Scott was born in Yonkers, NY, the daughter of Charlotte Agnes Palmer Hanley and Edgar Bernard Hanley, who immigrated to the United States from the Caribbean islands of Saint Kitts and Nevis. A member of the National Honor Society, she attended Yonkers High School, graduating in 1942 with excellent grades. After her graduation, she was not sure where she would attend college or how to afford it, until she heard about and was eventually offered a full-tuition scholarship to attend Barnard College. The scholarship she received followed complaints from the NAACP about discrimination against African American women in admission to Barnard and other "Seven Sister" schools, as well as student activism to increase the number of Black women at Barnard. She graduated from Barnard with a B.A. in Economics in 1947. Seventeen years later, in 1964, while raising two children and working a full-time job, she earned her MBA from the University of Chicago School of Business.
An Economist for Justice
Starting in 1956, Scott spent 20 years helping shape monetary policy as an Economist for the Federal Reserve Bank of Chicago. She rose to the post of Assistant Vice President, making her one of the most highly placed Black women in the financial community of Chicago, and the highest in the Federal Reserve. She was the first African American woman to be appointed a Vice President at the Federal Reserve Bank of Chicago.
Her economic research and writing were unwaveringly focused on issues of justice, equity, and access, and always more policy-oriented than academic. She once quoted Economist John Maynard Keynes that "the political problem of mankind is to combine three things: economic efficiency, social justice, and individual liberty." She was preoccupied by this tension, but her scholarship was unapologetically activist. For her, the primary objective was always social justice.
She believed, for example, that credit was both an important economic asset as well as an essential service, and therefore that it should be accessible, that financial institutions had a responsibility to help meet the credit needs of local communities and that credit should be provided at reasonable rates. She felt strongly about the rights of consumers to have accurate and complete information in order to make wise choices—for borrowers to know and be able to compare credit terms.
She advocated for access to banking services—in her eyes "a consumer necessity"—believing that the costs of deposit services and minimum balance requirements should be calibrated to allow low- and moderate-income families to maintain bank accounts. Beyond just accessing a bank account, she wanted low- and moderate-income consumers to be able to find the specific banking services that they actually needed.
Never one to sit in an ivory tower, Scott led a survey, interviewing 150 consumers across three states with total family incomes under $20,000, to find out. Her 1988 article, titled "Low-Income Banking Needs and Services," quoted her respondents extensively in a compelling account of how longer banking hours, improved geographical access, financial literacy education, lower or reconsidered overdraft charges, and quicker availability of deposited funds could help meet the needs and preferences of low-income communities.
Soon after moving to Charlottesville, Scott joined now Bank of America (formerly Nations Bank and later Sovern Bank) as a member of the Advisory Board and remained on it for 16 years, including two years as its Vice Chair. From 1989 to 1995, she was also a member of the bank's board at the state level, chairing its Community Affairs Committee throughout that entire period.
She also engaged in banking policy at a national level. In 1980, she was appointed to a three-year term on the Federal Reserve's Consumer Advisory Council and served as Vice Chair and Chair during that period. In this role, she helped advise the Board of the Federal Reserve System on consumer financial issues.
University Leader and Professor  
In 1976, Scott joined UVA, along with her husband, Nathan Alexander Scott Jr., who served as William R. Kenan Professor of Religious Studies and held a distinguished chair as Commonwealth Professor in the Department of English until his retirement in 1990. They were the first African Americans to be appointed to tenured faculty positions at the University and among its most highly regarded faculty members during the years they spent there.
In addition to her teaching and research, Scott devoted herself to transforming the University, specifically to recruit and build a community of faculty and students at UVA that was diverse in terms of race, ethnicity, gender, and income level. No Black student was permitted to enroll at UVA until 1950, 131 years after the institution was founded. When she joined UVA, it had been fully co-educational for only less than 10 years. As the first Black female tenured professor at UVA, she graciously and passionately took on a role of championing diversity, equity, and inclusion—never seeing it as a burden, but just as something she simply had to do. Throughout the entirety of her 22 years at UVA, she was as an active member of the University's Equal Opportunity/Affirmative Action Committee, serving as its Chair for five years.
During her tenure as Chair of the Equal Opportunity/Affirmative Action Committee, she launched a University-wide survey and then co-authored a thorough accounting of ongoing activities and potential initiatives UVA could undertake to address racial, ethnic, and gender disparities. The committee's 1994 report submitted to then-President John T. Casteen called on the University to not only increase the presence in the University community of underrepresented groups, but also to reexamine the curriculum and educational experiences it offers its students, as well as those policies, attitudes, and behaviors that may be barriers to creating an inclusive community.
Scott did not confine her activism to UVA. She was an ardent advocate for ensuring access and equity across Virginia's system of higher education. She insisted that "Virginians…should not find themselves denied access to higher education because of race, sex, class, or some other irrelevant criteria."
In the 1980s, she feared that growing inequality, income gaps, and rising consumer debt would negatively impact the affordability of higher education for students from low- and moderate-income families. She knew that Black students were much less likely than white ones to have parents who could contribute to higher education expenses. It distressed her deeply that inadequate financial resources forced youth to turn away from college, regardless of how capable and desirous they were. Throughout her career, she repeatedly called on the state of Virginia to provide better financial assistance to needy undergraduate and graduate students.
She was preoccupied by racial disparities and the slow progress towards desegregation, particularly that a smaller proportion of Black than white high school seniors were entering Virginia's state-sponsored colleges and universities. She wanted this disparity to be a major concern of policy makers and to see significant efforts to reduce it. She called for the state government to address the racial inequity in per pupil expenditure across the state's public elementary and secondary schools, to help enlarge the pool of Black high school seniors academically prepared for college. In her 1982 article on "Virginia's Sad Experience" of desegregation, she recommended better information and more reliable counseling for high school students to ensure they chose courses of study in high school that were aligned with and prepared them for their college aspirations.
She believed in the importance of a diverse faculty and administration. In her 1988 statement to Virginia's Commission of the University of the 21st Century, she did not mince words. She wrote, "The presence of black faculty is generally agreed to be the critical element for transforming a racially-segregated institution into one receptive to black students…The virtual absence of black faculty in positions at the highest levels of administration in the state's four-year, historically white, state-supported institutions is scandalous." At that time, among the state's 23 community colleges, only one had a President who was Black. In the same statement, she addressed the dearth of women in leadership in state colleges and universities. At that time, all the presidents of the four-year state-supported colleges and universities were men. She raised the issue of pay equity and called for more to be done to attract and retain women scholars. "The University of the 21st century," she said, should have at the highest levels of administration "many more women and minorities than there currently is."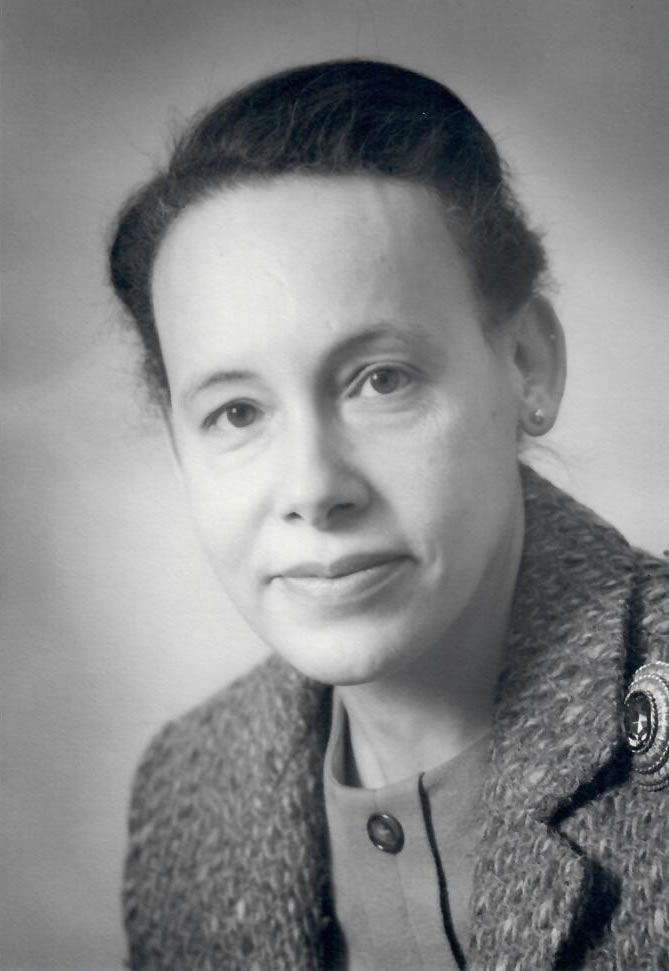 Dedicated to Public Service
Scott was deeply committed to public service and encouraged all around her to follow suit. Not only within the University, but in every community she was a part of, she threw herself into organizing and often took on leadership roles. She gave her time and money, with incredible consistency and generosity, particularly to initiatives supporting women, youth, minorities, and the economically disadvantaged.
While living in Chicago, she was an active member of the Chicago Urban League Women's Board, which focused on improving race relations through programs and services. She served as the group's President from 1967 to 1969.
In Charlottesville, she was a member of the Commission on the Status of Women for the Commonwealth of Virginia from 1982 until 1985. She also served as Treasurer for the Virginia Women's Cultural History Project from 1982 to 1985. She participated in the Governor's Commission on Virginia's Future in 1985, chairing its task force on government and planning. In 1987, she was a member of the Governor's Commission on Efficiency in Government and chaired its education committee.
She was a committed supporter of education at all levels and for all people. From 1986 to 1989, she was a board member of the Virginia Discovery Museum, a Charlottesville nonprofit interactive education museum dedicated to fostering children's intellectual curiosity and development. She was a founding board member of the Boys & Girls Club of Central Virginia, which works to ensure teenagers graduate from high school and reach their full potential, serving from 1991 to 1994. She was particularly committed the Charlottesville Area Community Foundation and served between 1989 and 2004 on its advisory council and then as a member of is governing board.
Scott believed in the life-changing nature of higher education and contributed to several community initiatives supporting young people from low-income or disadvantaged communities to access it. She was a founding board member of the Charlottesville Scholarship Program, which helps high school graduates and working adults in the Charlottesville community afford the cost of college. She was also involved in and supported the Ron Brown Scholar Program, a college scholarship and leadership program that supports intellectually gifted community- and public service-minded low-income African Americans.
Committed to giving back to the institutions that nurtured her, she was a devoted Barnard alumna and made annual financial contributions with religious consistency. She was active for many years in the Alumnae Association of Barnard College, serving on its Board of Directors and as an Alumnae Trustee. In 1984, the Alumni Federation of Columbia University awarded her a medal for "conspicuous alumni service."
She was also a faithful member of the Episcopal Church. At Chicago's St. Paul's Episcopal Church, she was President of Women of St. Paul's (1964-1966) and a member of the Vestry (1967-1970). She was a longtime member of St. Paul's Memorial Church in Charlottesville and served on its Vestry from 1986 to 1989. She was also Treasurer of the Episcopal Diocese of Virginia, Council of Region XV, from 1999 to 2004.
In 1990, she received a public service award from the Alumni Association of the University of Chicago, given to individuals who have fulfilled "the obligations of their education through creative leadership in service that has benefitted society."
For her many service activities, she was awarded an honorary degree as Doctor of Humane Letters by Virginia Theological Seminary in 2006.
A Family Champion
Scott was instrumental in supporting her family members to pursue their education and use their talents to serve others.
Her son, Nathan A. Scott III, a medical doctor, is a graduate of Yale University and Rush Medical College, and her daughter, Leslie Hunter, a teacher in the Virginia public school system, is a graduate of Brown University and UVA's School of Education. With Scott as their constant cheerleader, her six grandchildren studied and graduated from colleges and universities and advanced into careers around the world in international public service, medicine, sports, and the arts.
In addition to a rich professional and community life, Scott was an avid swimmer and culinary expert known for preparing exquisite meals for friends and family. Throughout her life, Scott pursued opportunities to travel internationally, visiting countries in Europe, the Caribbean, and West Africa.