It's been said that relationships are only as good as the effort put into seeing them thrive. Using that maxim as a yardstick, it's clear that the enduring one between PricewaterhouseCoopers (PwC) and the McIntire School of Commerce is the result of sustainable, significant engagement between the professional services firm and the students, staff, and faculty of McIntire.
PwC has been a highly active and beneficial supporter of McIntire for years and has welcomed many Commerce School graduates who chose to develop their careers with the firm. Sharing their expertise in the classroom and at co-curricular learning and networking events, and advising School leadership as board members, PwC has long represented one of the School's largest student recruiters for internships and full-time positions. Likewise, PwC has consistently demonstrated their unwavering support for faculty and their research while maintaining a deep commitment to McIntire's continued success in many areas.
That commitment has most recently manifested by a group of eight alumni at PwC who were inspired to direct their personal resources—which were then matched by PwC—to support the Commerce School's Next Century Building Fund and name a future study room in Shumway Hall, one of two new buildings representing McIntire's bright future and expanded footprint at UVA.
The generous idea was the collective brainchild of Rob Vallejo (McIntire '92), a Partner with the firm and McIntire Advisory Board Member, along with PwC Talent Acquisition Manager Thomas Sumner (McIntire '19) and Allison Teweles, the Commerce School's Associate Dean for Corporate & Employer Relations. During a meeting about PwC's recruiting and other activities on Grounds, Vallejo and Sumner agreed that a giving initiative focused on the School's new building could provide a great opportunity to engage McIntire alumni at the firm. After consulting with the PwC University Relations teams and discovering that similar gifts had successfully been executed with other schools, the duo began to rally their colleagues.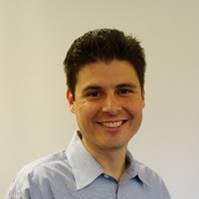 Vallejo says the flourishing affiliation between the two organizations—and gifts such as the aforementioned one—reflect the dedication of the people involved.
"We have so many individuals who are eager to volunteer their time and come back to maintain their relationships with faculty and administration and to spend time with the students. The students can see that, whether it's in the classroom, at a recruiting event, or at one of other McIntire-sponsored opportunities for students and professionals to interact," Vallejo says.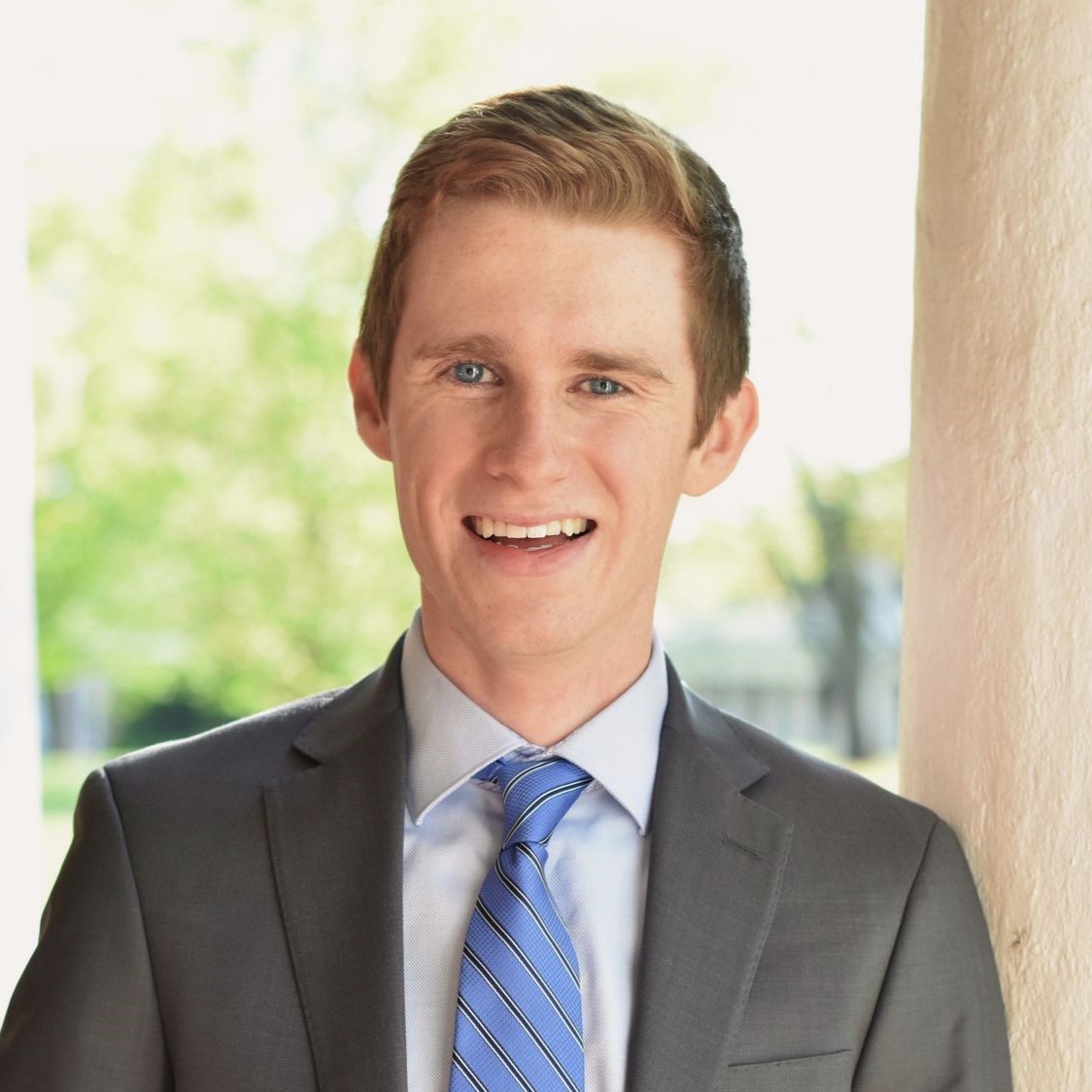 Sumner agrees, saying that McIntire alumni at PwC recognize the immense value they received from their UVA education and are keen to stay involved in the life of the School: "Whether through guest lectures, coffee chats with students, or any of the many other events PwC hosts on Grounds, our interactions with UVA and McIntire students, faculty, and staff are consistently rewarding. These connections keep our PwC Hoos coming back to Grounds again and again, long after their time as students is through."
Indeed, the virtuous cycle of students becoming employees who give back at the Commerce School has come to define PwC's extensive history of collaboration with McIntire and has created a thriving platform for providing crucial access to knowledge and experience, as well as highly valued financial support for a host of programs that have made this an essential collaboration for all involved.
Purposeful Exchanges
In recent months, PwC has worked with McIntire staff and faculty to promote learning opportunities that allow them to combine their insights with Commerce curriculum and related events, creating pathways to prepare students for the future, and to provide important recruiting-related information to staff and students alike.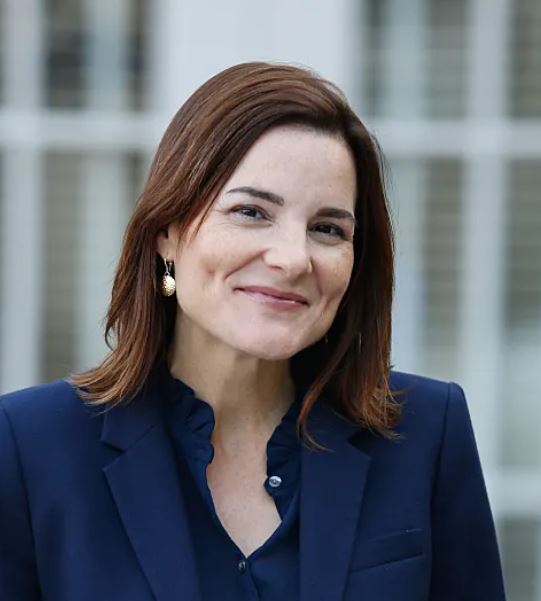 Jeannine Lawrie, Commerce Career Service's Director of Operations and Data and formerly Associate Director for Employer Relations, explains that PwC has been a part of many education and recruitment efforts. She notes that Vallejo and Sumner met with career services team members from offices across Grounds and the Commerce Graduate Marketing and Admissions team to discuss PwC opportunities, innovative programs, and the skills students need to be successful in the workplace. "These types of exchanges allow us to better understand our Corporate contributors and design programs to help students navigate the recruiting process and achieve their career goals," she says.
During last year alone, PwC held programs to educate students about the accounting and advisory industry, with information sessions on conducting a job search, careers in consulting, digital assurance and transparency, and more. Beyond the many other networking and educational sessions PwC has planned for the fall 2023 semester at McIntire, they'll be giving classroom presentations and taking part in Employer Engagement Days; Consulting and Strategy Recruiting Fair; Fall Mock Interview Day; and Virtual Commerce Career Day.
Lawrie notes that PwC maintains "sustainable engagement and unwavering support" in their role as a Corporate collaborator and one of McIntire's largest employees for internship placements and full-time positions—no matter the challenges of a fluctuating and challenging business landscape.
"PwC is supportive of students from their first year through master's programs," Lawrie says. "They are always willing to say yes to collaborative programming and education of students," which she says also encompasses making time to connect with students individually, sharing marketplace insights, and collaborating with faculty to illustrate various topics in the classroom.
Professionals in the Classroom
For years, PwC has collaborated with faculty to give courses a richer depth informed by real-world applications.
As part of a "teaching takeover" that allows firm members to utilize their experience with students, PwC professionals have been fixtures in Comm School classrooms. Professor Felicia Marston recalls that PwC Partner Andrew Cristinzio spoke to her Private Equity class on financial due diligence for nearly 10 successive years until 2018. Marston says he "brought a wealth of experience to the class and gave a concrete, comprehensive view of financial due diligence—and created a pretty impressive slide deck."
In fall of 2022, professionals from PwC's Deals group, Virginia Cruser (McIntire '20), Deals Senior Associate; Monica Pincus (McIntire '19), Deals Senior Associate; and Kerry Sawyer (McIntire '15), Deals Director, taught accounting for revenue recognition to Intermediate I Accounting students in Professor Ann Backof's class.
Backof notes that the year prior PwC employees, which included alums Maggie Matthews (McIntire '16) and Jeff Zeisler (M.S. in Accounting '13) came to Grounds for a similar presentation. This fall, people from PwC's Deals group will return again to speak to her class, something she sees as extremely worthwhile: "The students benefit from this exposure to professionals as they learn how accounting is used in an advisory role. They also learn at a high level how a set of financials for a given entity are carved out of the overall consolidated financials."
Later last fall, Molly Chheath (McIntire '17), Emily Perego (McIntire '16), and Ryan Vosburgh (McIntire '16) taught graduate students in Backof's courses about robotic process automation in auditing; Chheath and James Selph (McIntire '14) returned to teach the following year.
"The graduate students enjoyed seeing how this technology is used and trying their hand at automating a simple everyday task. This fall, a panel of professionals from PwC joined us to discuss AI and its impact and use in the auditing profession," says Backof.
Professor Jennifer Winchel recounts that Pincus and Zeisler brought a real-world case to her Intermediate Financial Accounting II course. "Based on a company that went through a divesture, the case highlighted equity, share-based compensation, and earnings per share concepts that we are learning in class," Winchel says. "Showing students that these concepts are relevant to real-world scenarios increases students' interest in the topics. Also, learnings about how the Deals/Capital Markets and Accounting Advisory Services (CMAAS) practice combines accounting and finance concepts attracts students to consider continuing on with the Accounting concentration."
The impressive list of PwC participants at McIntire goes on: Cruser, Rajeeb Das, Pincus, Adrienne Rukavina, Sawyer, and Rob Swartz taught in Professor Julia Yu's Advanced Financial Accounting. Pincus, Sawyer, and Ted Tanous (M.S. in Accounting '20), Deals Senior Associate, presented material to approximately 900 students in an asynchronous hybrid online event in Professor Jill Mitchell's Introduction to Financial Accounting and Introduction to Management Accounting courses.
"I am extremely grateful to the PwC professionals and McIntire alumni who generously dedicated their time to share their valuable insights with our students," Mitchell says. "Our introductory courses aim to introduce students not only to traditional accounting career paths but also to the broad impact of accounting in various business areas. This presentation helped students learn how studying accounting can open doors to a wide array of opportunities."
For Pincus, engaging with genuinely eager students at McIntire has been one of the most rewarding aspects of the teaching experience. "Over the years, I have met a number of students with whom I've stayed connected—and many of whom now also work at PwC! It is very fulfilling to see these students develop into professionals in the working world of accounting," she says.
Her own journey is a testament to the success of the engagement between the firm and the Commerce School—and shows how the relationship has fostered a virtuous cycle for all involved.
"I attribute much of where I am today to the strong relationship between PwC and McIntire," Pincus says. "When I was a third-year student, McIntire alumni held a PwC guest lecture in my Accounting class, which is what initially sparked my interest in PwC's Capital Markets Accounting Advisory Services practice. Now, years later, I'm a manager in the practice, which has given me a very exciting, challenging, and, most notably, fulfilling work experience since I graduated. I am fortunate enough to regularly return to Grounds to teach the same guest lectures that first intrigued me and build relationships with the brightest students who are also interested in a career in accounting."
Shaping Curriculum, Sharing Knowledge
Beyond the classroom, PwC has a history of supporting McIntire faculty in ways that have helped to shape the School's Accounting curriculum.
McIntire has benefited from funding awarded to the School through PwC's INQuires program. Created in 2007, the firm has awarded more than $7.6 million in funding to 200-plus schools for faculty research, diversity initiatives, and curriculum development. For more than 10 years, INQuires has been supporting McIntire in a range of important efforts.
These initiatives have included enhancements to revise the teaching of Business Communication in the School's M.S. in Accounting Program, course creation, the launching of assessment tools for global commerce in accountancy, and more.
Professor Adam Koch says an INQuires award that supported curriculum development in 2020 helped "develop new data analytics content for a number of our courses." When Backof began teaching Advanced Audit and Applied Data Analytics, an applied data analytics class for M.S. in Accounting students in the spring of 2021, Koch notes that the INQuires funding was instrumental, while Backof says PwC professionals helped her make decisions about which software and skills to include in training early-career audit professionals.
Koch notes that the funding supported Professor Andrea Roberts in adding a new semesterlong data project to Accounting for Decision Making and Control, focused on acquiring, cleaning, analyzing, and presenting financial data to inform strategic decisions; those updates facilitated the process for Roberts' course becoming an elective in the Business Analytics Track.
The most recent proposal for the INQuires funding will support faculty as it completes course design and early development work in McIntire's shift to a three-year admissions cycle, says Koch. This expansion of the undergrad program requires new integration of Accounting content with the course content of other areas, expanding advanced data analytics content in Accounting courses, and updating reporting for multiple stakeholders (e.g., ESG reporting), ensuring that the curriculum prepares students for the CPA exam under the new CPA Evolution Module. The admissions cycle shift also introduces challenging business content to students earlier so that they can have meaningful engagements with employers earlier in their academic careers. These are critical changes that will positively impact Accounting students for years to come.
Driving Innovation in Professional Services
Another testament to the longstanding connection between McIntire and PwC is the School's PwC Center for Innovation in Professional Services (CIPS).
Committed to scholarship, exploration, and practical career sessions on the professional services industry, the Center regularly hosts faculty-led discussions, student programs, and expert guest speakers for engaging sessions on pressing topics affecting the industry.
In 2023, CIPS and PwC worked together to produce two unique learning experiences with faculty, students, scholars, and PwC professionals.
Early in the year, a hands-on fraud detection experience welcomed 80 students, several McIntire faculty, and PwC alumni representatives for an engaging forensic accounting simulation-based competition. The hourlong event invited teams to examine evidence such as emails, phone calls, data sets, and testimonials, in order to identify suspicious activities and map them to specific fraud schemes to earn points as they received new tips and testimonials as the investigation progressed.
In June 2023, PwC and CIPS hosted the Qualitative Research in Accounting Conference, a two-day academic conference on the topic with expert guest speakers Université Laval Professor Yves Gendron and California Polytechnic State University Professor Kim Westermann. Geared toward academics interested in learning more about consuming or conducting qualitative accounting research, the conference featured the academic research of scholars from across the commonwealth and the U.S. Paper topics presented at the conference ranged from pressing auditing matter implementation to using blockchain, NFTs, and smart contracts to track and report greenhouse gas emissions, to how audit firms navigate conflicting institutional demands, and more.
A Bright Future—Together
As the years of successful collaboration confirm and the PwC McIntire alumni sponsorship of a study room in the School's new complex demonstrates, the relationship continues to be essential for both parties.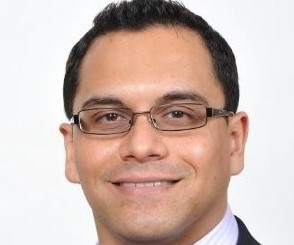 PwC's U.S. Chief Network Officer Farhad Zaman (McIntire '93) says connecting with students and faculty has given him the ability to keep a pulse on top-of-mind subjects to inform how the firm builds trust and delivers sustained outcomes for both its clients and people.
That engagement with the School, which also allows PwC to insightfully recruit and develop talent, has provided insights that have proven invaluable for the firm. But the benefit is shared, as Zaman has provided his expertise to assist McIntire as it navigates many challenges of its own: "Remaining agile and adaptable is a great lesson for all organizations to thrive and stay relevant today, and I am able to leverage my client and firm experiences and share those learnings to the McIntire team."
As a McIntire alum, Zaman stays thoroughly engaged due to his sincere interest in fostering the talents of young professionals and future business leaders. It's a reflection of his own experiences on Grounds: "During my time at McIntire, I grew incredibly—personally and professionally—and it is important for me to give back to a school that provided so much to me by creating diverse and career-building experiences."
This latest PwC alumni gift, Zaman says, simply reflects his organization's culture, one that reinforces the importance of giving back through financial donations, time, and knowledge sharing to bring purpose to its members' lives, its clients, and surrounding communities.
"The room serves as a token of our gratitude and a reminder that we are all responsible for doing our part to develop our next generation of leaders," Zaman says.