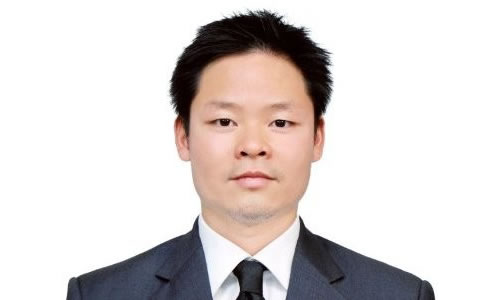 Nguyen Le has literally gone bananas. Intrigued by opportunities in agricultural entrepreneurship, Vietnam-based Le founded Lefarm in 2016, a company cultivating Cavendish bananas in a fertile, tropical region of the Southeast Asian country.
The multipronged effort behind Lefarm, which invests in, produces, and exports Vietnamese agricultural products while promoting sustainable development practices, represents Le's merging of a rich career in investment advising and an academic background in economics and finance—which includes McIntire's M.S. in Commerce Program.
"I worked abroad in Taiwan and Switzerland for multinational corporations, before coming home to Vietnam. I have truly honed a personal career by taking advantage of rising opportunities in an emerging economy," Le says, noting that he was prompted to undertake the venture by learning a great deal from his partners in the Taiwan Banana Research Institute. "I decided that Vietnam has the perfect natural endowments for massive banana plantations, and at the same time, it stands to reap the benefits from newly established bilateral trading countries."
Being the owner of his own business, while challenging, offers Le the satisfaction of determining his own future and following his vision, which he calls "the audacity to stick to what I believe, even when all around don't share the same vision."
The many positive aspects of his decision to strike out on his own with Lefarm have outweighed the comforts of other, safer possibilities available to him.
"The thought of leaving corporate environments with clearly laid out career paths and attractive benefits for unpredictable entrepreneurship was daunting. My goal, for each year, has always been to be a better version of myself than the year before, while being more mindful of the social impact of what I do," he says.
A "Sweet Time" on Grounds
Le says that he decided to enroll in the Comm School's M.S. in Commerce after Assistant Dean of Graduate Marketing and Pre-Experience Recruiting Emma Candelier brought the program to his attention.
"She had been a tremendous source of encouragement to help me through the application process," he recalls. "The program's focus on global business with an immersion component appealed to me the most, since I wanted mobility later in my career."
While Le explains that the business environment of Vietnam is one characterized by its own unique aspects that in many respects is too specialized to have been captured in the M.S. in Commerce coursework, he says that the program did much to help him on his journey with Lefarm. The skills McIntire helped him developed were primarily in the financial and organizational behavior areas.
"Those materials helped me a lot, especially when I was starting my own business, managing people, and paying them out of my own pocket." 
With a background also in M&A and real estate, Le says that the Finance classes at McIntire were invaluable in building his foundational knowledge, while all of the accumulated experiences and exposure helped make the difference in informing his overall approach.
So what was the value for Le? Considering what he calls the "intangible returns" of the master's degree, Le says that he believes the 10-month program was "definitely worth it."
"It introduced me to lifelong friends, and opened my eyes to the possibilities that exist beyond any traditional career path I thought of taking prior to entering the program. It gave me courage to live life to my best ability." 
For any international students thinking about applying to the program, Le's advice is straightforward: "Plan early, and plan boldly for your future career. And be open-minded about going global after graduation, but enjoy your sweet time in Charlottesville."