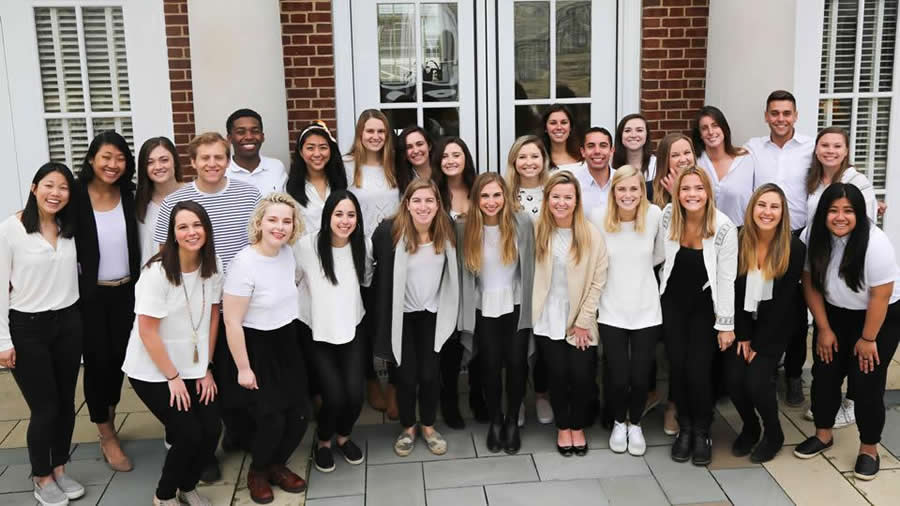 Update: May 8, 2018
Students in McIntire's "Promotions" class, under the guidance of Marketing Professor Carrie Heilman, have earned one of eight national finalist spots in AAF's National Student Advertising Competition, after successfully competing against 18 other teams at the semifinal level May 2-3, 2018. They will compete in Chicago for the national title in June.
NSAC 2018 Finalist Teams
Brigham Young University – Provo
Columbia College
East Tennessee State University
Montana State University
Oral Roberts University
Syracuse University
University of Missouri
University of Virginia
Learn more about the NSAC Finals, taking place June 7-9.
McIntire Team Wins AAF District Competition
Students in Professor Carrie Heilman's "Promotions" class have earned a first-place finish at the district level of the American Advertising Federation's National Student Advertising Competition, held April 20, 2018, in Cary, N.C. This year's presenting team—Leigh Engel (A&S '18), Daniel LaBarbera (McIntire '18), Juliana McCormick (Batten '18), and Nick Shafik (Architecture '18)—competed against eight other schools in their district, from Virginia, North Carolina, and South Carolina.
NSAC is "the premier college advertising competition in the nation," providing more than 2,000 students the real-world experience of creating a strategic advertising/marketing/media campaign for a corporate client, according to the AAF.
The 2018 competition requires AAF college chapter members to develop an integrated marketing campaign and presentation in response to a case study co-authored by AAF and this year's NSAC sponsor, Ocean Spray.
Hoping to repeat 2016's first-place finish at the national level, the McIntire team will compete in the AAF semifinals May 2-3, 2018. After semifinals, the top eight teams will pitch their campaign in front of client judges, vying for the national title, during the AAF's national conference June 7-9, 2018, in Chicago.