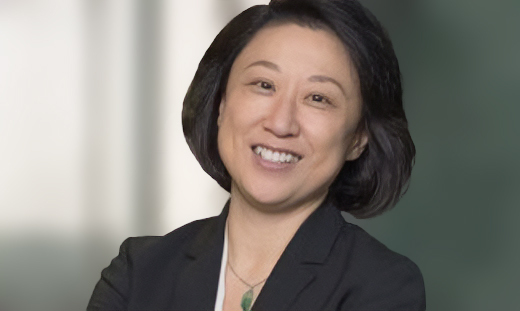 As technological advances continue to shape our lives, data and the astounding proliferation of information remain a wellspring of opportunity and a source of concern for many across the business landscape. For Kelly Shen, data has served as the foundation of a successful career, one in which she has blazed a path with positions in the financial services and biopharmaceutical industries, and that has led to her current role as the very first Chief Data Officer for global investment management firm T. Rowe Price.
Her ability to offer strategic, inventive approaches for the organizations that she has helped to advance their respective missions has paved the way for measurable growth, innovation, and risk management. Shen's diligence has resulted in many accomplishments, ranging from monetizing data and fostering creative partnerships to simplifying and automating processes to increase productivity and fueling significant digital and cultural transformation.
Now, as T. Rowe Price's CDO, she's excited by what she can achieve in tackling what she sees as a combination of challenges.
"I'm building a central organization, laying the foundation for data governance, and setting the firm's data strategy while simultaneously executing on multiple priorities, which includes driving changes in the way data is managed as well as how systems are architected," she says.
Having taken on the role in early 2023, Shen is looking to the horizon and beyond it for the next advancements that will provide value and security to T. Rowe Price and its clients.
What Lies Ahead
In addition to the improvements that Shen is instituting at T. Rowe Price, she sees a host of additional changes coming to the world of data that hold great potential to further shape her industry.
Shen notes that the combination of cloud computing, alternative data, AI, and machine learning has already begun to provide a set of novel possibilities that stand to contest the long-held conventional way that she and her colleagues had been operating in the asset management space. Yet she remains positive about how the power of those tools may be harnessed for the benefit of the firm and those who rely on its financial acumen.
"In the coming years, my hope is that advanced analytical capabilities such as generative AI will be widely adopted and accepted for investment decisions," she says. "Today, organizations are investing and experimenting with AI and machine learning, with asset managers and their data partners, such as Bloomberg, experimenting with a wave of generative AI capabilities."
Shen explains that the most commonly applied area for the headline-grabbing tech is research, as generative AI tools can quickly analyze decades of financial data, including earnings transcripts, which provide it with suitable information to prepare insights and create white papers.
But when it comes to finance, she is convinced that AI has the power to do much more.
"Its capabilities are being introduced to analyze and monitor global equity markets; analyze thousands of factors to accelerate portfolio construction and rebalancing, especially during market volatility; and improve the accuracy of financial forecasts and predictions of market trends," she says, pointing out that companies must demonstrate ethical use of AI while complying with regulations and preventing misuse among its employees.
What's the next step? "To operationalize and bring these capabilities from the edge and into the core of our investment processes," says Shen.
Leading with Legacy in Mind
Throughout her professional life, Shen has always remained cognizant of how her work will impact the future and the lives of others. "Regardless of where I was in my career, I've always considered my legacy, which was for the positive changes that I wanted to enable would last beyond my tenure and benefit the company," she says.
In many of her previous roles, Shen was brought on board to transform data, technology, and/or operations, ensuring that whatever she and her team delivered, their priority remained fixed on futureproofing those functions so that the organizations she supported could focus on growth and expansion. "This was important because companies invest a lot of money to upgrade their capabilities, mature their processes, and upskill their talent—and it's important that these investments show results and can be sustained beyond my tenure."
Shen envisions that her legacy will follow a similar trajectory in the coming years as CDO for T. Rowe Price. "Ideally, we future-proof its data ecosystem, so that data is no longer an ongoing impediment or obstacle as the firm launches new products and grows well beyond $2 trillion in assets under management."
Yet as an executive, Shen also remains committed to more than the success of business functions: As a leader of the firm, she is fully committed to an inclusive approach to success.
"In my experience, organizations that have made the most strides in DEI are those that have held their executives accountable, appointed CEOs who are genuinely committed to addressing equity and gender concerns, and anchored DEI as part of running the business as opposed to an HR topic." She believes that advocating for and promoting talent with the highest potential are two of her most important responsibilities. "Personally, it is even more important for me to be an advocate for DEI and ally for underrepresented groups and to educate and confront discrimination across all levels of the organization," says Shen.
Though she's worked with ethical and effective leaders, she insists that her time at McIntire is where she learned the importance of networking and investing in professional relationships.
"Throughout my career, I've made it a priority to build mentoring relationships with my managers," she says. "Many of these relationships have evolved into friendships and trusted advisers who have helped me make tough decisions and guided me through career transitions."
A Sense of Community
As McIntire has come to underscore a shared thematic approach demonstrating the use of "Commerce for the Common Good," Shen says that it informed her life choices after May 1992, when she walked the Lawn.
"After graduating from McIntire, I joined the Peace Corps and applied my knowledge of business—specifically accounting and finance—to enable members of a small Ghanian credit union to better manage its books and leverage its balance sheet," she says, remarking that the two-year experience of serving as a volunteer was eye-opening.
We lived within the community and experienced the same living conditions as our Ghanian neighbors and co-workers. This immersion was both memorable and impactful. It made me work even harder to do whatever I could to enable a better quality of life for those I got to know as friends and their families," she recalls.
Shen says that when her corporate career eventually winds down, she envisions herself working with nonprofits to support their fundraising endeavors and advising them on strategic decisions and investments.
And as she continues to pioneer T. Rowe Price's CDO role, her Comm School days are still as special as ever for Shen: "It was not one particular experience, but the overall sense of community and camaraderie that I learned, experienced, and continue to value since graduating over 30 years ago."