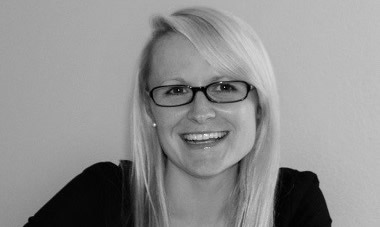 It's not hyperbole to say that Meredith Tierney Shields uses her expertise toward fighting some of the most serious threats to the world today: hunger, poverty, climate change. After nearly a decade in investment banking and consulting, she's shifted her focus to impact investing within the venture space, where her skills are helping startups and first-time fund managers fuel innovation to combat issues that affect global populations, such as equal access to healthcare, financial services, and education.
As Managing Director for the Sorenson Impact Foundation, she has seen its portfolio companies improve many lives of populations across four continents. Over the last seven years, the foundation has helped no less than 200 million people, some 85% of whom are living at or below the poverty line.
"Personally, that number, and seeing it grow, is what drives me," Shields says. "Aside from the impact that we have on communities around the world, my favorite part about working in a fairly new sector, impact investing, is that we are constantly building. I love engaging with the 50+ entrepreneurs and fund managers across the portfolio that I manage and seeing innovation take form in real time."
She's also motivated by being part of an area that's still growing, as she points out that despite the trillions of dollars invested globally, impacting investing is still a fairly nascent sector. In applying her skills, Shields not only works in close collaboration with other investors, but also ecosystem builders, such as government and public policy organizations, to advance the industry and engage new investors. In related roles, she serves on the President's Council on Impact Investing for The U.S. Impact Investing Alliance, serves as an adviser to one of the Global Impact Investing Network's coalitions, and most recently, worked with the World Economic Forum's COVID Response Alliance for Social Entrepreneurs.
It's clear to see that her commitment runs deep and spreads wide.
Diversified in Many Ways
Beyond the previously mentioned initiatives, Shields was part of the creation and launch of the Sorenson Impact Foundation's grant program in 2019. Though it began focused on lowering barriers for new investors interested in becoming part of the impact investing ecosystem, the health and social crises that defined much of 2020 in the U.S. hastened a necessary change.
"We shifted the focus of the grant program to focus on driving a more equitable and resilient recovery in the U.S.," she explains. "As part of this, we are supporting workforce development and employment solutions in underserved communities, and we're also supporting organizations that are tackling issues of unequal access to capital, one of the systemic issues that we think underlies social and racial injustice in the U.S. It's well known that over 80% of all VC funding goes to three out of our 50 states here in the U.S., and only a small fraction of all VC funding goes to women and people of color. This is a major, systemic issue that needs to change. Knowing this, we've taken several steps to be intentional in addressing these issues."
Some of these steps include where the foundation chooses to invest. Today, nearly half of its investments go to women entrepreneurs; 40% are people of color.
"In our endowment, which is also fully invested in a diversified portfolio of impact investments, nearly 70% of our investments are managed by diverse managers. But we want to do more and do better," she insists.
To meet that desire, her team developed a new deal-sourcing strategy and new reporting requirements for its portfolio investments, ensuring that its agreements are simultaneously equitable and promote equitable action and accountability from its portfolio companies and fund managers.
"We're tracking these new processes carefully in hopes of sharing positive results with the field and inspiring others to consider similar strategies to act with intentionality."
As part of the 2020 grant program, Shields says the foundation is addressing social justice issues, increasing diversity efforts, and combating racial disparities through several initiatives in workforce development, employment, and entrepreneurship.
"For example, one of our 2020 grantees is developing new community-based lending programs for communities of color, and another is developing tools and programs to drive the growth of accelerator programs specifically for women and people of color," she says.
Higher Ed and a Higher Business Calling
Shields says that every year, her foundation is able to close roughly 20 investments, thanks to more than 40 students undertaking due diligence efforts through the Sorenson Impact Center at the University of Utah's David Eccles School of Business.
"The student teams present to our investment committee and co-investment partners. Most of them go on to banking, private equity, or consulting careers, and they graduate from college already having a few closed deals under their belts. I love hearing their pitches, giving them feedback, and watching them learn and grow, knowing they'll go into their first jobs more confident and prepared."
She also hosts a women's mentoring group. "I'm a woman in finance who is also a wife and mother to two—soon-to-be three!—children. I find it extremely rewarding to be able to listen to and talk with younger women who are considering their career and life plans, particularly those focused on the finance and impact sectors."
As if those weren't enough responsibilities, Shields remains heavily involved with her UVA alma mater as a member of the advisory board for SE@UVA. She says the group, which counts many Commerce School students as participants, is exemplary for the role available to universities in the impact space.
"Universities are often the cradles of innovation. They have faculty and students who are there to grow, ideate, collaborate, and innovate," she says, citing SE@UVA's educational efforts in impact entrepreneurship, investment, racial equity, exploring underserved areas like Appalachia to source potential impact investments, and more. "SE leverages the fact that it sits at the intersection of passion, action, academics, and a desire to grow and build, and through that, they've accomplished great things. I was so impressed with the McIntire pitch team I saw last year that participated in SE's program!"
A Strategic Approach Kick-Started by Commerce
As an undergrad on Grounds majoring in Marketing, Shields says her McIntire education gave her the finance skills she came to rely on, but also a mindset. She learned to think strategically about problems by asking the right questions, knowing where to find the answers, and collaborating across teams to arrive at workable solutions.
She also recalls being inspired by a project that tasked students to choose a nonprofit and develop a new growth strategy for them financially and/or operationally. She was smitten with the idea that business skills could be applied for the greater good. She says that idea stayed top of mind throughout a career that led her to social enterprises and to international development while pursuing an MBA at Northwestern University's Kellogg School of Management, and when she found her current groove in social impact.
When asked what she wishes someone told her as an undergrad that she had to discover for herself, she says it's the idea of being open to changing plans—even if the plan is going well.
"Think of it like this: Spend 95% of your focus on what you're doing and 5% on 'what if?'—something else. Many college students create a plan and have a goal; then they run hard at those goals without being open to deviation. They're anchored by their original goal, which is both a blessing and curse. It can seriously motivate you but also sometimes blind you to new opportunities. In my world, finance career tracks are still pretty set and standard, but after a few years of gaining that basic experience, there are many varied paths to take," she says.
Greatly Effective Going Forward
Shields is still finding many ways to find opportunities in impact investing.
She says that the only thing she loves more than those opportunities to build through impact investing is the ability to do it alongside others who share her passion. As such, impact investing is the right place for that mentality, as she says it's a highly collaborative sector, with dedicated people representing a diverse set of backgrounds and interests.
She says those connections made all the difference for her during an otherwise difficult year.
"A bright spot in 2020 for me was the incredible amount of collaboration that took place among impact investors, globally. I was on calls and coalitions with investors ranging from the largest development organizations in the world to impact funds, foundations, Wall Street banks, individual investors, and family offices, all of whom were focused on figuring out how to deploy critical capital, quickly."
Shields was inspired by the energy, trust, and shared sense of purpose that allowed the various organizations to share information at an unprecedented level and speed. Ultimately, the Foundation was able to fund double the number of investments and grants as the previous year.
Also changing year to year is the mainstreaming of impact investing, which she believes is occurring more every day, as larger institutions are already involved in some capacity.
"Years ago, I don't know how we would have put together a fully diversified, outperforming portfolio of impact investments for the Foundation's endowment—the portfolio that has to grow in order for us to continue to exist," she says, noting that now, in fact, they have a fully diversified portfolio composed entirely of impact investments. "And, punchline," Shields points out, "our returns have improved at each phase of the three-year asset reallocation, relative to our benchmark. So, I'm extremely excited to see this trend continue as more and more mainstream investors consider similar strategies and enter the space in various ways."
She's also encouraged by what she's seeing in private equity. When the Foundation invested in an impact fund launched by one of the largest PE firms, she was heartened to learn they already had decades of experience requiring their portfolio companies to align with environmental, social, and governance (ESG) standards.
"To me, this is more evidence that a shift is upon us and will continue as investors are increasingly considering how their investment dollars are used, not just for financial gain but also what impact they have on people and the planet," Shields says.
She sums up her positive outlook by voicing her encouragement for the number of students interested in a career in her chosen field: "As more top business schools like McIntire send students into impact investing and related careers, I am excited to see the industry continue to grow and evolve alongside all of those fresh perspectives."