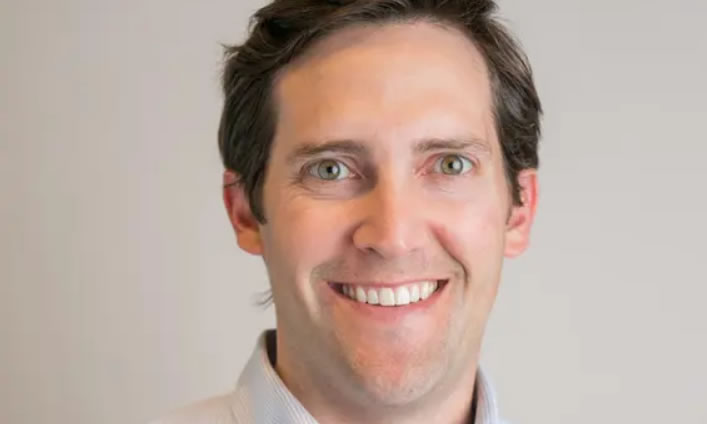 When Ben Rosenthal graduated from the Commerce School and moved to New York, he didn't necessarily have plans to eventually return to Texas to apply his skills in the family business.
Having started his career as an Analyst in Goldman Sachs' investment banking division, Rosenthal began his professional life driven by an intention to challenge and prepare himself for whatever eventualities the future held in store. Those possibilities, he admits, didn't necessarily point back to an executive position with Standard Meat Company, the company established in Fort Worth, TX, by his great-grandfather Ben H. Rosenthal in 1935, before being reestablished by his father, Billy, in 1994, after the original was acquired.
"I don't think leadership in our family's company was even a thought at the time. I just wanted to get started and take my life one step at a time," says the McIntire alumnus. "And I'm thankful I took this path. Having that outside experience has helped me tremendously as I've stepped into this role."
As CEO, Owner, and Co-President of Standard Meat with his sister Ashli Rosenthal Blumenfeld, he has overseen industry innovations and worldwide expansion that have given the restaurant, supermarket, and subscription meal kit supplier incredible success.
He has also been at the helm of the family's investment firm, Penrose, applying his financial expertise. But Rosenthal's business skills and ability to use commerce to create good for others extend further than the food industry.
In addition to managing Penrose, he has made a tradition of community service as a major philanthropic force in Fort Worth. As such, Rosenthal was recently named to the 15th edition of the Fort Worth Business Press's 2020 Top 100 List, winning the Next Generation Award. Selected by a committee that based their choice on nominations and community recommendations, Rosenthal serves as an honoree who embodies the spirit of purposeful philanthropy, living up to his family's well-deserved reputation and legendary history in the North Central Texas town.
We recently caught up with Rosenthal to ask him about holding multiple business roles, the motivation behind some of his major giving efforts, and how his time at McIntire helped to cultivate a different perspective on the business that he came to lead.
Congratulations on winning the Fort Worth Business Press's 2020 Next Generation Award! Beyond that achievement, what's been the most exciting thing you've been a part of since you've been CEO, and what do you enjoy most about your role?
Living through the challenges of 2020 has been the most exciting part of my role so far. While that may sound strange, 2020 bonded our group together and forced us to grow in ways we would not have without the crisis. We had to make more tough decisions this year than we typically make over a two- to three-year period. I'm so incredibly proud of how well our team has performed. They did all they could to keep our team safe and healthy and to take care of our customers this year. It's been very exciting and encourages me for the future. 
What's it like to serve as a Co-President with your sister Ashli? What are the pros and cons of that working arrangement that might surprise some people?
I'm fortunate to get along really well with my sister. We have different personalities and skill sets, which helps us work together and know how to divide responsibilities. Ashli came from the fashion industry in New York before getting into the food business. I began in finance. Our backgrounds offered each of us different perspectives on the world and business. Ashli's focus is on marketing and sales, while mine is finance and operations. Both of us share common goals for the business, and I think we balance each other on the right ways to achieve those goals.
One of the biggest pros is having each other. Business is challenging, and leadership can be lonely at times, so we're fortunate to be able to share this journey.
I also think we push each other more than other executives might be willing to push us. Occasionally, that equates to "healthy debates." Ashli and I were debating a topic outside our office one day, and a newly hired employee was down the hall. We then went and introduced ourselves with smiles on our faces. He later asked us if we were okay. Ashli and I laughed and said we were just talking! That's the beauty of working with family. It's okay to disagree. We may get frustrated at times, but then we shake it off and move on, both as family and as colleagues.
The best part of my role is working with my team. We have a lot of fun together.
You also serve as Managing Partner of your family's investment firm, Penrose, a position you've held for more than 13 years now. What interests you most about investing, your responsibilities with the firm, and the business itself?
I got involved with our family office when I left New York. I help guide our investment decisions and various other opportunities that come across our family desk. The decisions we make have a direct impact on our family, so that brings an added excitement to all the choices we make, along with some extra pressure.
One of the best parts of investing is that it has exposed me to a broad variety of businesses, which allows me to consider the opportunities and challenges faced by different types of companies and industries—not just the food industry, which we are most familiar with. We learn from every investment we make, whether the deal ends up being a success or not. This helps me as a leader of our operation.
As someone heavily involved in multiple philanthropic efforts in your community, what specifically spoke to you about the missions of the different organizations' boards you chose, such as the Center for Transforming Lives and the Fort Worth Museum of Science and History?
I try to select boards that I believe truly make a difference and have some deep connection with me.
The first time I walked into the Center for Transforming Lives, I went when the pre-K was letting the kids out from class. Kids were running around and had huge smiles on their faces. My friend who took me there then explained that many of those three- to four-year-old children were homeless or came from backgrounds of abuse. I knew then what an amazing place this organization was, and I was all in right then. The Center helps women and children and tries to permanently transform their lives to set them up for long-term success, rather than just provide shelter at a point in time. It's an incredible organization, and I'm proud to be part of it.
The Museum of Science and History has played a role in my life since I was in preschool. I went to "Museum School" when I was little, and it has remained one of my favorite places to visit over the years. My kids now go to Museum School there, too.
With all of your business and philanthropic commitments, what are some of the biggest challenges you regularly face—outside of what I imagine would be finding enough time for everything?
You joke about "finding enough time for everything," but that is really the truth. Life is all about priorities, and it can be challenging to choose the right things to focus on each day. I have an amazing family, with three little boys (11 months, three years old, and five years old). I want to make sure to be there for my family and have a smile on my face when I step in the door to be with them, even after a stressful day at work. I always want to be reachable for the group I work with too, so I try to balance those responsibilities. I'm thankful to have the support of my wife and my team to help me balance work and life priorities.
Let's talk about your time as an undergraduate in the Commerce School: How did McIntire and your concentrations in Finance and Accounting prepare you for a successful career?
I think one of the best things about McIntire is the focus on group work and truly learning through "experiences." We worked through case studies together with our peers, which is a much better representation of the real working world than just focusing on tests and books. Obviously, we got that too, but I felt very prepared when I began working. I also feel that my concentrations helped provide me the base of knowledge that I needed.
What stays with you from your time on Grounds and at McIntire? Any favorite courses, professors, or experiences that you consider formative in your worldview or approach to a specific idea, or essential to a particular area of your work?
First of all, my friends and experiences. My UVA friends are still very close to me, and we've all shaped each other's lives. I'm so glad I left Texas to go to Virginia for school, as it allowed me to form a group of friends from across the country.
I took Professor George Overstreet's class while at McIntire. We were able to choose any company we wanted to for a deep-dive project, where we analyzed the current state of the business and offered strategic guidance for the company's future. My group selected my family's business, Standard Meat Company. I was surprised the group wanted to explore our company, but I welcomed it. I learned more about the company during that semester than I had learned growing up around our family's business. My dad ended up coming to the final presentation we did, and he still talks about it today. I have the notebook from that presentation too, and I get a kick out of looking at it. I believe that project increased my interest in getting into our business, although I don't think I fully realized it at the time.
Looking forward, what continues to drive you? What remains most important to you about your work?
First and foremost, I am driven by the group that I work with. At the end of the day, if we can take care of each other, then we're doing things the right way. I want them to be proud of what we are creating. One of the biggest challenges as CEO is feeling that responsibility every day, but knowing people count on me motivates me above all else. I also want to provide the same opportunities for my family that my parents and grandparents have provided for me. I think about my wife and boys in all that I do.
I also want to create a truly unique company with a culture that stands above others. Our goal is to be the most sought-after protein manufacturing company by our customers and employees. We work every day to make this happen.