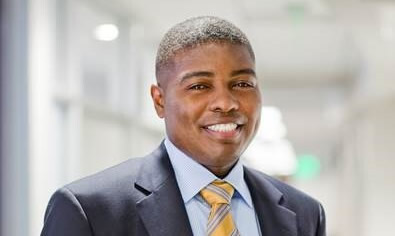 Patrick Smith was drawn to his previous role at Santander Bank as Head of Small Business Banking by what he cites as the increasingly digital aspects of the sector. He notes the evolving needs and preferences of clients for excellent cost-effective solutions that are reliant on digital technology. Fulfilling that responsibility lay firmly within Smith's wheelhouse, with the bulk of his professional experience of more than 20 years in the financial services industry designing and delivering digital client solutions.
"The other attractive element of the position was serving a segment that is indispensable to the growth and vitality of the U.S. economy, as well as to local communities across the country," he says, noting the role of banks helping small businesses rebound with the gradual reopening of the economy from the restrictions of the pandemic. "The thing that has inspired me the most is how adaptable small businesses have been in the face of all the adversity."
Having recently taken on new responsibilities as Head of Business Banking & Home Lending for Santander, Smith shared his thoughts about his time in McIntire's M.S. in MIT Program and how the executive master's program strengthened his skill set and energized his career.
A Perfect Fit
With an impressive professional background and having already earned his MBA from The University of Chicago, Smith decided to enroll at UVA. He notes that while his career gave him a considerable amount of on-the-job exposure to IT management, he was seeking stronger intellectual grounding.
"The M.S. MIT Program filled that gap. It was a way for me to become much more versed in how technology could be used to achieve business outcomes and how to think about technology-based business challenges."
The fit was perfect. He jumped into the coursework enthusiastically and reveled in the experience: "I loved the entire program. I started the M.S. MIT Program over a decade after finishing my MBA, so it was fun to be back in the classroom. I loved delving deep into a broad range of technical and management topics. The intellectual environment at UVA was exhilarating, and the Grounds were beautiful," he recalls.
But what stood out, perhaps most of all, were those he met and learned with while earning the master's degree in the one-year, executive-tailored program that now takes place in McLean, VA, with a hybrid in-person/virtual format.
"The best part was the people. My classmates and professors were incredibly talented, passionate, and fun," Smith says.
Lasting Memories, Immediate Impact
Smith says that while the relationships he cultivated and the positive interactions he enjoyed were many, a particular example of working with his fellow students on their capstone project toward the end of the program stays with him.
"Many of the people on the team had deep technical backgrounds, with little formal business training. I had a lot of business training, with almost no formal technical background," he explains. "I remember how robust the discussion was and how the entire team was able to offer really strong perspectives on both the technical and business implications of our ideas. It was a wonderful moment when I realized how powerful the program was at melding the two in a way that I don't think any other program can."
As Smith clarifies that banking is on an irreversible path to an increasing amount of digitization across all areas, he insists that the program's ability to help him develop a firm grasp on modern technology management is responsible for a considerable amount of his success.
"I really would not be where I am today without the M.S. in MIT," he says. "It set me apart from other banking leaders. There are a lot of bank executives with MBAs, but not many who also have a master's in IT management!"
He is living proof of the power of the program and encourages any likeminded professionals to consider applying.
"Do it! Without hesitation," says Smith.
"It's become cliché to say that we live in a high-speed, knowledge economy, but that is entirely true. In this environment, as any economist would tell you, the best investment is in building your knowledge and skill set, specifically around how to manage technology-based business, since most companies already are just that."
He posits that the next decade will redefine executive roles across industries, and believes that understanding how to manage technology investments will be not only of paramount importance, but required for success.
"The sooner you gain this knowledge, the more promising your career prospects will be," Smith says.