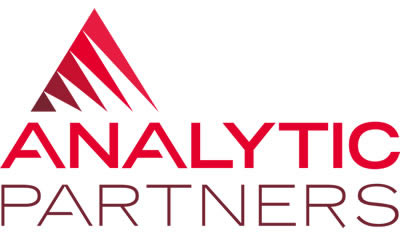 The Center for Business Analytics at the University of Virginia's McIntire School of Commerce welcomes Analytic Partners, a global leader in marketing analytics, as its newest advisory board member. The CBA, which promotes data-related initiatives for student learning, industry research, and community outreach, has launched a three-year collaboration with the data-driven company known for its innovative use of marketing mix modeling, multi-touch attribution, unified measurement, and marketing optimization.
Named the 2017 Smart Data Agency of the Year at the I-Com Global Summit, Analytic Partners brings to the board an insightful business leadership vision to help guide CBA's efforts to provide students access to cutting-edge capabilities, opportunities, and understanding of the challenges affecting the analytics field. Analytic Partners' collaboration will include hosting an annual student analytics-based case competition, offering authentic data resources and technological tools, and providing ongoing support to students through mentoring and career development activities, among other industry-oriented events.
"Analytic Partners, with its wide-ranging experience helping some of the world's largest brands turn data into expertise, has created immeasurable value for its clients for nearly two decades," said CBA Director and IT Professor Ahmed Abbasi. "Students will greatly benefit from the firm's highly successful approaches to real-world goals, and we are deeply grateful for its partnership with the CBA."
"We at Analytic Partners are honored to join the board of the CBA and to work together to prepare the next generation of data-driven business leaders," said Nancy Smith, CEO of the company. "Education and training are core to our values as a company, and we look forward both to sharing our teams' knowledge and to learning from the talented minds at the CBA."
McIntire's Center for Business Analytics is driven by a mission to incorporate the best of industry and academic expertise, while continuing to build on the School's reputation as a recognized innovator in business analytics education, research, and professional innovation. The CBA enhances and expands on McIntire's course offerings through an undergraduate program in Business Analytics Track and coursework for its M.S. in Commerce Program. By teaming with the world's leading corporations, the Center ensures that students and faculty are prepared to join with industry to meet its most pressing analytics needs and face its greatest challenges during these times of exponential technological change.