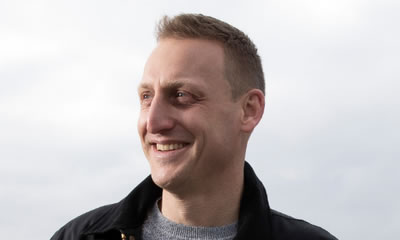 Business magazine Forbes recently published its CIO Next 2021 article, naming McIntire M.S. in MIT alum Michael Wisler to its list of "50 Innovative Technology Leaders: Transforming Business for a Radically Different World."
The newly launched annual list recognized Wisler, a Buffalo, NY-based Chief Information Officer with M&T Bank, for his contribution to his company and the area's tech ecosystem in the form of a 250,000-square-foot Tech Hub in the downtown area of the city known as its innovation corridor.
The new collaborative work space will be home to 1,500 M&T staff members, dozens of startups, and tech-oriented firms. It will also provide tech boot camp sessions in an academy for employees of the bank corporation. Equally as important, Tech Hub offers community members free training and tools to develop their tech skills, with its first program, the WNY Tech Skills Initiative, already providing access for up to 3,000 people.
Wisler believes the close connections between technologists, entrepreneurs, and community members will foster "creative collisions" among all involved.
M&T plans to hire an additional 1,000 technology professionals over the next three to five years, and has already hired more than 400 to work within the $58 million space occupying 13 floors of the 38-story at Seneca One building.