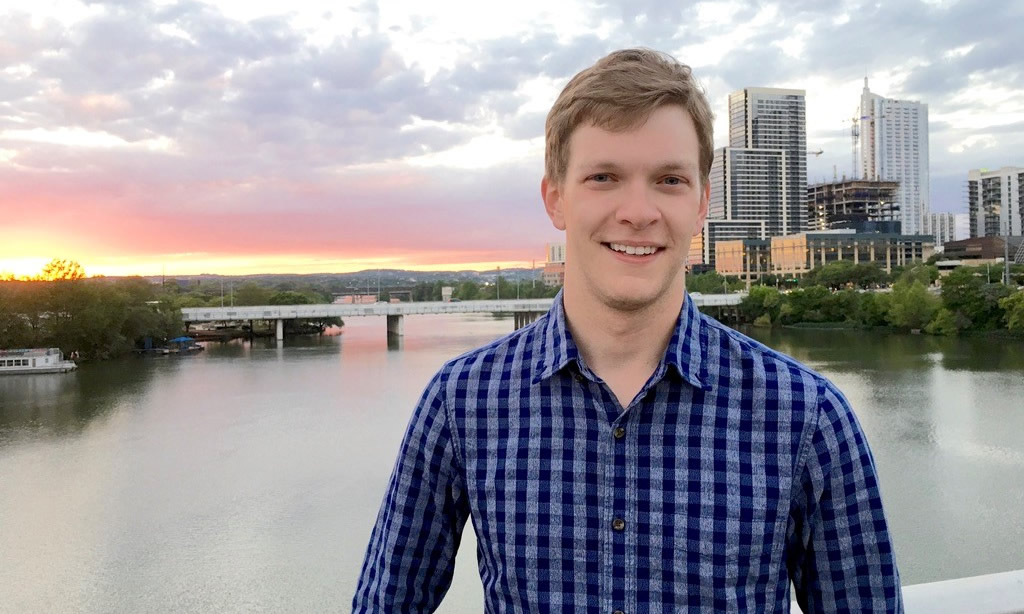 "People always collect things," says McIntire M.S. in Commerce alumnus Alex Kilkka. "It's a desire."
He's absolutely right about that. Take NFTs, for example. Non-fungible tokens, unique and irreplaceable units of data stored on a digital ledger (otherwise known as a blockchain), have become extremely popular as of late. They're riding a wave of rising market value that tripled in 2020 and has continued to grow ever since.
While NFTs can be used to represent everything from music to sports photos to film, one of its most prevalent applications is for specially NFT-created digital art; "Everydays: The First 5000 Days" by Beeple, the pseudonym of digital artist Mike Winkelmann, sold for $69 million at a Christie's auction in March.
But in addition to an innate human passion for collecting whatever we might happen to fancy, the last two decades have also taught us that, for better or worse, people also really enjoy connecting on social media.
And that's where Kilkka and Showtime—the company he co-founded at the start of this year—come in: The platform provides a way to share digital art NFT collections with a network of likeminded fellow collectors. The idea has legs, with Showtime involved in a $7.6 million funding round with crypto investment firm Paradigm and electronic dance music producer DJ 3LAU.
The new company is one of many things he's passionate about, including his views on what it takes to build successful organizations and to approach life with purpose.
An Entrepreneurial Knack
Showtime sure is timely, but it's not Kilkka's first time launching his own venture.
"Right out of the M.S. in Commerce Program, I got hired by Accenture and started off in management consulting," he says, "but all along, I was hoping to go more the entrepreneur route."
After roughly a year and a half with the Fortune Global 500 consulting company, Kilkka discovered an opportunity that he found in a space between internet giants eBay and Amazon.
"I built out the system that would find deals on eBay, sell them at full price on Amazon, and then drop-ship across different platforms. And that was my first taste of creating something from scratch that was able to actually make enough money to live off of," he recalls. "It was an exciting and empowering feeling to know that I could actually do something fun and interesting to support myself."
Shortly thereafter in 2014, he formed Austin Data Solutions.
"It was more an extension of the Accenture consulting work because, after I left, I had some clients reach out and ask if I would do any freelance work for them, so I formed a company around that," Kilkka says, explaining how he hired people to build a team that he successfully ran for a few years.
"I think that it was really helpful learning how to directly manage people, create an intentional culture, and shape the values of the company," he says. "I think it really comes down to having a vision and bringing it to life. And there are ways you can do that through product, but it's more than just building a product. It's building an institution. And code can be messy, but people are even messier, so it's definitely a challenge. I'm always learning how to be better."
Drawn to Art and More
Though Kilkka got into crypto art and NFTs back in December, when he met Showtime Co-Founder Alex Masmej, he had already been following movement in the bourgeoning space for some time before that. He and Masmej believe that the applications for NFTs extend far beyond art, as they have the potential to hold any digital property.
"It's an exciting space to jump into," he says, pointing out that though crypto art has thus far been Showtime's focus, he's already seen the scope widen to incorporate photography, memes, cartoons, and other collectibles. "I think the use cases will continue to expand as it gets more accessible for different price points."
Showtime aims to serve as a central location to share those NFTs a user has purchased and to see what other people own, or have created. And like a type of Instagram for crypto art, users can like, share, and comment on NFTs.
"That's kind of the value prop of our platform, as it exists today. It allows you to create this portfolio for the creators, as well as the additional utility for the owners to be able to have a place to show off their collections. But what's cool about NFTs is it's not like they just they live on one platform or another. At the end of the day, we can discuss the utility of art, but there are applications beyond art."
Managing Relationships
As he continues to develop Showtime, Kilkka is also growing his team. Based in San Francisco, he now works with people spread across locations in the U.S. and Europe. Yet despite the distance, he finds himself enmeshed in teamwork, navigating complexities that include onboarding new members remotely while building both trust and rapport. It's a hands-on process for him as a manager of people and projects.
"I have a team of engineers who are constantly coming up to me to review code, give feedback, and talk about priorities. With Austin Data Solutions, we were a consultancy, and to some degree, each person was managed more by someone on the client side. My responsibilities were keeping the relationships with the clients healthy and supporting employees if they had issues, but they were a little bit more autonomous," he says.
But finding and managing people and the relationships with those he chooses to work with remain one of the greatest challenges for Showtime.
"For a lot of startups, just hiring and finding the right people to bring on board are a challenge," he says, pointing to culture considerations and matching skill sets to needs. "Even though we're in a hot space, there are still a lot of unknowns around entities and some concerns about the current hype versus the long-term usefulness of it. We've had our share of challenges just trying to source the right candidates and build the team."
Commerce, Awareness, and Purpose
Kilkka says that working with groups during the M.S. in Commerce Program was a helpful experience, with McIntire offering a safe space in which to hone the skill of learning to collaborate with different personalities.
It was after graduating from UNC Chapel Hill that he sought to acquire the solid business foundation education the 10-month master's degree program offered, that he could, in turn, leverage for his entrepreneurship goals. He believes that his time on Grounds prepared him to tackle project management, corporate strategy, and big-picture thinking, along with "very useful tactical things like cost accounting."
He cites Professor Ryan Nelson specifically for the structure of his Project Management course and his teaching approach to the subject, recalling the project retrospective on the Titanic, analyzing the mistakes contributing to its ultimate failure. "I really enjoyed his style, but also like the way that he conveyed content. I was even inspired after that to do my CAPM (Certified Associate in Project Management)," he says.
Outside of his coursework, a specific memory that remains with Kilkka from that time concerns his involvement in his LGBT student group and a cause that informs his views today. He chose to give a monologue about an experience he had in Germany for a spoken talent show of sorts that took place in the UVA Chapel.
"I was visiting a castle, and our tour guide told us all the history of the building and the creator of it who was romantically interested in a guy friend. They tried to run off together, and they got caught. And his friend was executed, and the castle's owner was forced to live there with his wife until his father died," he says, noting that the main character of the story then cast his wife away, housing her in a palace of her own.
Later on, when Kilkka's mother and sister were visiting, excited to go to the same castle and tour, the guide was replaced with an audio tour. "When we put on our headsets, we heard absolutely nothing about the person's sexuality, and the story was completely watered down. It made me realize how LGBT people throughout history have existed, but their stories have been erased or forgotten, so I want to be more intentional about sharing that story in particular and bringing awareness to it."