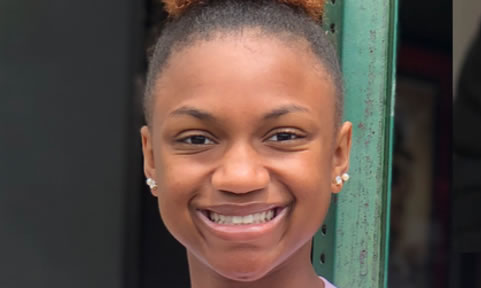 As a Drama major, why did you decide to participate in MBI?
I came to the University of Virginia with the aim of becoming a doctor. However, during my third year I realized that I wanted to pursue a more creative career that was less involved with science. I found the creativity I desired within the Drama Department's curriculum. While I love being a Drama major, I have always wanted to incorporate business into my undergraduate education. For me, MBI: Business Fundamentals was a perfect way for me to learn business skills while still focusing on a creative liberal arts education.
Many MBI students have never studied Accounting before. How did that unit go for you?
I really enjoyed learning accounting from Professor Adam Koch! As someone who has never taken an Accounting course, I was pleasantly surprised by the organized structure of accounting. Professor Koch's emphasis on basic fundamentals and class conversation enabled me to deeply understand the coursework. I could tell that he really cared about his students' learning process by the way he challenged the class to ask questions and think critically. Accounting has also introduced me to business skills that I never would have learned as a Drama major. I can now confidently analyze financial statements, understand a balance sheet, and evaluate debits and credits.
Are there any aspects of MBI that connect with your Drama coursework?
There is a degree of overlap between the MBI curriculum and Drama in terms of critical thinking and teamwork. However, they diverge in the way that they make you think. Drama courses have taught me to think creatively and combine different sources to create something new. In contrast, courses like accounting require you to use logical thinking and mathematical equations to interpret the information given to you. The coursework of MBI has made me a more balanced student by supplementing my creative mind with a logical framework.
 What are your thoughts on MBI's hybrid-class format?
I love that MBI offers both virtual and in-class options. At the moment, I do not feel comfortable attending in person, so I have been utilizing the virtual option. I still feel like I am a part of the class even if I am not physically present. Virtual breakout rooms help make the experience more interactive and the professors actively include the virtual students in the classroom conversation.
 Has MBI changed your career goals in any way?
I went into MBI with hopes of finding a new career path. I haven't decided exactly which path I want to take, but I have gained a clearer understanding of what a role in finance or accounting would look like. MBI has made me a more competitive applicant for a wide array of internships and jobs that I would actually enjoy.