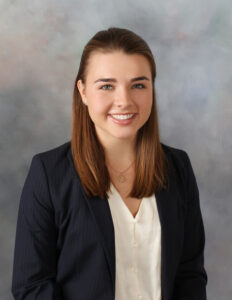 Why did you choose to participate in MBI?
I am a Global Studies major, with a concentration in the Middle East. Although I am very passionate about my major, I wanted to add concrete business skills to my undergraduate education. I learned about the MBI program through several friends and was impressed by the range of topics that the program covered. Instead of enrolling in random business courses, I chose to apply to MBI because I believed that its structured curriculum would be more effective in teaching me lifelong business skills. The MBI program has taught me a skill set that I would not have learned through my liberal arts major. Additionally, it has affirmed my ability to function in a business setting without a degree in the subject.
What has been the most challenging unit of the program so far?
Each MBI student, based on their background and education track, seems to find certain units more challenging than others. The Finance and Excel unit has been by far the most intimidating for me because of my limited experience in those two fields. When we first began this combined unit, I felt like my peers were quickly grasping each new concept while I fell slightly behind. However, Professor Mark White did a great job recognizing the different comfort levels of our class and was more than willing to help catch me up. I now feel comfortable using and applying the finance and Excel skills I have learned and am interested in learning more about these topics in the future.
How will you leverage the MBI program in your career pursuits?
I am very interested in pursuing a career in international business or government consulting. In future applications, I plan to emphasize my participation in the MBI program to illustrate the concrete business skills that I learned as an undergraduate. The comprehensive curriculum of MBI makes the program relevant to almost any career, and it will be a valuable experience for any career track I may pursue.