Strategy Execution and the Role of the CIO/IT ∞ March 6, 2009
March 06, 2009
This CMIT program began with a talk by Jeanne Ross, described here:
At MIT's Center for Information Systems Research, we have been studying the growing demand for IT to coordinate and integrate a firm's diverse organizational units and activities. We've observed that as firms seize the potential of IT to integrate activities across vertical structures and processes, management usually rethinks business strategy. Increasingly, business success depends on the firm's ability to execute strategies demanding end-to-end business processes or shared information. IT is no longer simply an enabler of business strategy; it shapes business strategy. The impact on the role of the CIO is already apparent. CIOs have long been responsible for introducing valuable technology capabilities. Our research shows, however, that CIOs are assuming greater responsibility and accountability for defining strategy and leading strategy execution. In this talk, we examine how this new CIO role has taken shape at firms like P&G, Dow, USAA, and BT.
After Jeanne's talk, we heard from two IT executives, each of which described the role of the CIO/IT in the execution of strategy in their respective organizations. Throughout the program, we compared and contrasted this role from both the private and public sector perspectives.
Related Articles
"All Roads Lead to the SEO"  by Jeanne Ross and Peter Weill, The Wall Street Journal (June 16, 2007)
Speakers

Scott McKay, CIO & Senior Vice President, Genworth Financial
Since 1993, Scott has been a key player helping build Genworth Financial by participating in technology programs, acquisition integrations, sourcing and globalization initiatives, and Genworth's recent IPO. While Scott served as Chief Technology Strategist, he played a lead role in the GENIUS® automated underwriting and issue program. Prior to 1993, Scott spent 10 years consulting in the Insurance and Financial Services industries working with technology, marketing and product development. He obtained a Bachelor of Science in Computer Science from West Chester University of Pennsylvania.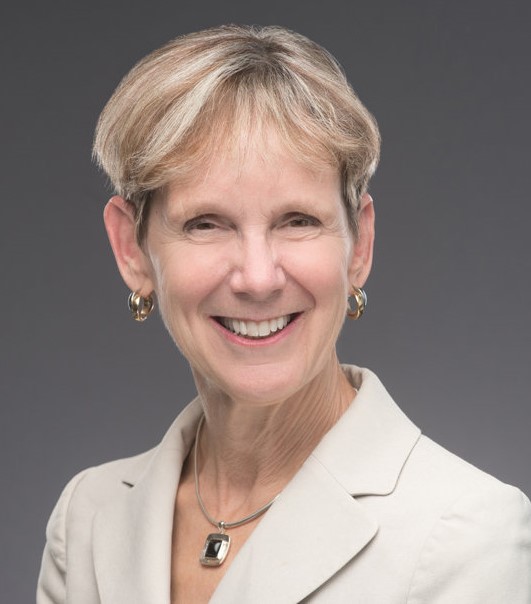 Jeanne W. Ross,  Director Center for Information Systems Research (CISR), MIT
Jeanne W. Ross directs and conducts academic research that targets the challenges of senior level executives at CISR's eighty global sponsor companies. She studies how firms develop competitive advantage through the implementation and reuse of digitized platforms. Her work has appeared in major practitioner and academic journals, including Sloan Management Review, Harvard Business Review, the Wall Street Journal, MISQ Executive, MIS Quarterly, the Journal of Management Information Systems, IBM Systems Journal, and CIO Magazine.
She is coauthor of three books: IT Governance: How Top Performers Manage IT Decision Rights for Superior Results, Enterprise Architecture as Strategy: Creating a Foundation for Business Execution through Harvard Business School Press, and IT Savvy: What Top Executives Must Know to Go from Pain to Gain. She has served on the faculty of customized courses for a number of major corporations, including PepsiCo, McKinsey, General Electric, TRW, Pfizer, News Corporation, Commonwealth Bank of Australia, IBM, and Credit Suisse. She regularly appears as a speaker at major conferences for IT executives.
Jeanne earned a BA at the University of Illinois, an MBA from The Wharton School at the University of Pennsylvania, and a PhD in Management Information Systems from the University of Wisconsin-Milwaukee. She is a founding senior editor and former editor in chief of MIS Quarterly Executive.

Jill Tummler Singer, Chief Information Officer, National Reconnaissance Office
Ms. Jill Tummler Singer was appointed as the Chief Information Officer (CIO) for the National Reconnaissance Office (NRO) in January 2010. The NRO, as part of the 16-member Intelligence Community plays a primary role in achieving information superiority for the U.S. Government and Armed Forces. A DoD agency, the NRO is staffed by DoD and CIA personnel. Prior to joining the NRO, Ms. Singer served as the Deputy CIO for the Central Intelligence Agency.
Ms. Singer has served in several senior leadership positions within the Federal Government. She was the Director of the Diplomatic Telecommunications Service (DTS), United States Department of State. She was the head of Systems Engineering, Architecture, and Planning for CIA's global infrastructure organization. Ms. Singer also served as the Director of Architecture and Implementation for the Intelligence Community CIO and pioneered the technology and management concepts that are the basis for multi-agency secure collaboration.
Ms. Singer has held positions within private industry as a direct employee and as a federal government intern. She was a Vice President for Project Management at Science Applications International Corporation, Inc. (SAIC), responsible for providing advanced information technology solutions to federal government clients. She completed a government-sponsored internship with GE Aerospace and was employed with IBM. She received her Master of Science in Systems Analysis and her Bachelor of Science in Computer Science from the University of West Florida. She is a graduate of several leadership programs including the Federal Executive Leadership Program and the University of Virginia's Executive Leaders Program. Ms. Singer was awarded the CIA's Manager Mentor of the Year Award in January 2010.