March 09, 2012
The focus of this CMIT event was "big data," the growing use of extremely large data sets that allows analysts to spot business trends, prevent diseases, and combat crime.  The program featured presentations by IT thought leaders from the intelligence community (Gus Hunt, CTO of the CIA), financial services (David Wright, Senior Vice President at Capital One), and consumer data (Mike Brown, CTO of comScore and Gihad Jawhar, Vice President at Lowes.com).
Each presenter highlighted emerging trends, opportunities, challenges, and best practices associated with leveraging large data sets in their respective organizations and industries. The program also covered the role that mobile/local/social initiatives are having in creating large data sets and new strategic opportunities.
Speakers
Michael Brown was a founding member of comScore, Inc. in 1999.  He leads the technology efforts of the company to measure Internet and Digital activities.  In this position, he helped the company build the world's largest Decision Support Systems on the Windows platform.  This system currently has over one year of data online and captures over 200 billion rows of new data every week to measure the Internet in over 45 countries. He also has been responsible for over twenty patent applications at comScore.   Four of these patents have already been issued by the US Patent and Trademark Office.  Prior to joining comScore in 1999, Mike worked on several different projects for companies in the Washington, DC area.  One of these projects included working on a large help desk deployment and modernization effort for Deutsche Bahn in Frankfurt, Germany.  In 1993, Mike cofounded Pragmatic Image Technologies with several associates from IBM.  This consulting group focused on the implementation of IBM's ImagePlus technologies at several different firms.  One of the core projects completed was the successful role out of IBM's ImagePlus product at Pennsylvania Blue Shield to over 1,200 users resulting in the largest image workflow installation on the east coast at that time.  Mike began his career at IBM in 1989 at the age of 19 in the image processing team in Gaithersburg, MD.  He finished his Bachelor's degree in Computer Science at night at the University of Maryland University College in 1992 and earned his Master's degree from Hood College in Computer and Information Science in 1997.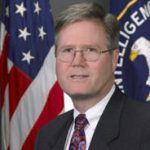 Gus Hunt serves as the Chief Technology Officer for the Chief Information Officer at the Central Intelligence Agency (CIA). In this capacity, Mr. Hunt is responsible for setting the strategic technology direction to enable CIA's missions, for driving the rapid insertion and adoption of new capabilities to keep pace with technology change in the commercial sector, and for engaging actively across the IC to share and communicate IT solutions.  Previously, Mr. Hunt served as the Director of Applications Services for CIA. In this role, he was charged with building IT systems to support and enable effective execution of CIA's missions and business. Mr. Hunt also set the vision and direction for applications development at CIA: driving the investment and development process to build core and common services; constructing the enterprise data layer; bringing in training and coaching to drive rapid adoption and effective use of Agile Development within Applications Services; and implementing earned value‐management and total‐cost‐of‐ownership business processes to dramatically improve management decision effectiveness.  Mr. Hunt joined the CIA in 1985 as an analyst and subsequently served in varied technical leadership roles including Director of Architecture and Systems Engineering (ASE), Chair of the CIA Architecture Review Board and the Architecture and Systems Engineers Occupational Panel, and Chief of the CIO's Advanced Technology Group within the Directorate of Intelligence (DI). Mr. Hunt also served as Chief of Research and Development for the Director of Central Intelligence's (DCI) Crime and Narcotics Center and Deputy Chief of the Operations Support Group in the DCI's Non‐Proliferation Center.  Before joining the Agency, Mr. Hunt spent seven years in the private sector as an Aerospace Engineer designing advanced manned space flight systems and satellite orbital transfer vehicles. He holds a ME in Civil/Structural Engineering from Vanderbilt University and is married with two grown children.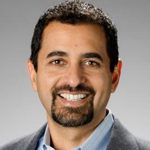 Gihad A. Jawhar has served as Lowe's Vice President, Digital, since 2010. He is responsible for the eCommerce and digital strategy for Lowes.com. Jawhar previously served as divisional vice president and general manager at Sears, overseeing the development and administration of Sears.com and Kmart.com. He has more than 15 years of experience in the digital and eCommerce retail space.  Jawhar has a bachelor's degree in finance from James Madison University.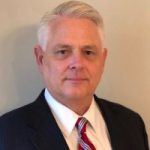 David Wright joined Capital One's European business as CIO in August 2006 and has since been promoted to Chief Operating Officer at the company. Wright looks after customer service operations, IT, process excellence, and project and programme management.  Having joined Capital One in 1999, Wright has previously held a number of executive positions supporting its US businesses.  Before joining Capital One, he worked at the Federal Reserve Bank of Richmond for 10 years in various IT development, planning and management roles.  Wright, who lives in Nottingham with his family, is a graduate of Virginia Bankers Association School of Bank Management and holds a masters of Business Administration and an M.S. in the Management of IT (MS MIT) from the University of Virginia.
Agenda
9:00 – 10:00
Registration and Continental Breakfast
10:00 – 10:20
Program Overview by Dr. Barb Wixom, University of Virginia
Wixom Presentation
10:20 – 11:00
Presentation by Mike Brown, CTO, comScore
Brown Presentation
11:00 – 11:30
Presentation by David Wright, Senior VP, Capital One
11:30 – 11:45
Break
11:45 – 12:15
Panel Discussion – Moderated by Jason Williamson, Oracle
12:15 – 1:15
Lunch
1:15 – 2:15
Presentation by Gus Hunt, CTO, Central Intelligence Agency
Hunt Presentation 
2:15 – 2:30
Break
2:30 – 3:15
Presentation by Gihad Jawhar, VP, Lowes.com
Jawhar Presentation
3:15 – 3:30
Program Wrap-Up
Relevant Links: