2018 Knowledge Continuum ∞ Management of IT
May 11, 2018
The 2018 Knowledge Continuum was a one-day executive education program that introduced participants to the latest approaches to blockchain, machine learning, design thinking, DevOps, and cybersecurity.  This annual event provides business leaders with a cutting-edge learning experience focused on trending areas in the management of information technology.  As part of the 2018 schedule, participants had an interactive videoconference with Gene Kim, bestselling author of The Phoenix Project; The DevOps Handbook; as well as Accelerate: Building and Scaling High Performing Technology Organizations. The program also featured sessions with design thinking guru Leslie Witt of Intuit and Accenture's Paul Daugherty, who talked about his new book, HUMAN + MACHINE: Reimagining Work in the Age of AI.  Learning was accomplished through case studies, research reports, exercises, interactive classroom discussions, and networking with other participants (including McIntire School of Commerce alumni).
2018 Knowledge Continuum Agenda – May 11, 2018
Program Faculty and Panelists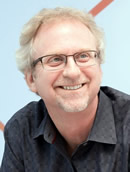 Paul Daugherty is Chief Technology and Innovation Officer of Accenture and is based in New York City. He leads Accenture's AI initiatives globally, as well as its Accenture Labs R&D facilities around the world. He is also a member of Accenture's Global Management Committee and helped shape Accenture's early moves to establish its digital business leadership. In that role, he founded Accenture's cloud computing business and was instrumental in launching Accenture's SaaS, big data, and open-source businesses. His new book, HUMAN + MACHINE: Reimagining Work in the Age of AI, a management guide to artificial intelligence, will be released by Harvard Business Review Press in March 2018. Mr. Daugherty was recently named as one of Computerworld's Premier 100 Technology Leaders for 2017 for his extraordinary technology leadership.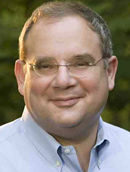 Dan Elron is Managing Partner, Strategy and Corporate Development at Accenture. He is responsible for defining Accenture's strategy, industry positioning, and offerings, primarily in the technology space. Most recently, he has focused on the impact of cloud technologies on the firm's businesses. Previously, he was the Managing Partner for the Communications Industry in Accenture's Communications & High Tech Global Operating Group. In this role, he helped drive Accenture's business in the wireline, wireless, and cable segments. Mr. Elron is a member of the IEEE and ACM. He also serves as the adviser for the information technology industries for the World Economic Forum and as the associate director of the Center for the Management of Information Technology at the University of Virginia. He and his family live in Charlottesville, VA.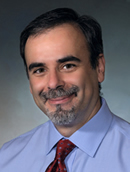 Stefano Grazioli, Professor, Director of the M.S. in MIT Program, and Coordinator of the Enterprise Architecture module of McIntire's M.S. in MIT Program, has taught graduate and executive education courses both in Europe and in the United States since the early 1990s. His research interests focus on enterprise architectures, knowledge management, and information security. Professor Grazioli is a recipient of an All-University Teaching Award from the University of Virginia.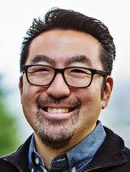 Gene Kim is a multiple award-winning CTO, researcher, and author who has written four books, including The Phoenix Project: A Novel about IT, DevOps, and Helping Your Business Win and the newly released The DevOps Handbook. He's also a co-author on the upcoming book Accelerate: Building and Scaling High Performing Technology Organizations. Mr. Kim is the Founder and was CTO of Tripwire for 13 years. Since 2014, he has been the organizer of the DevOps Enterprise Summit, studying the technology transformations of large, complex organizations.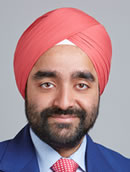 Amandeep Lamba is a Partner in PwC's Cybersecurity & Privacy, based in Washington, D.C. He has over 14 years of experience leading a team of security professionals in providing security strategy and transformation, threat intelligence and vulnerability management, and technical security assurance services for large, multinational organizations. Mr. Lamba specializes in leading threat-based information security organization and capability risk assessments; developing and implementing security strategies, policies, and standards; penetration testing and vulnerability assessments; and technical security audits and assessments for networks, operating systems, databases, web applications, emerging technologies, and platforms (cloud, mobile, and social). He holds a degree in Computer Science from University of Maryland, College Park, and is a Certified Information Systems Security Professional (CISSP) and Project Management Professional (PMP).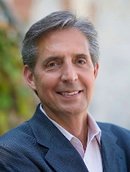 Ryan Nelson, Professor, Associate Dean for the Undergraduate Program, Director of the Center for the Management of Information Technology, and Coordinator of the Project Management module of the M.S. in MIT Program, has taught in the McIntire School's graduate and executive education programs since 1990. His research focuses on improving the management of IT projects and leverages a growing database of over 200 IT project retrospectives. Professor Nelson is a recipient of an All-University Teaching Award from the University of Virginia.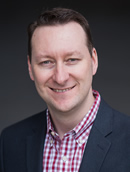 Christopher Porter is the CISO for Fannie Mae. In this role, he helps to communicate the importance of information security across the enterprise and to mature and innovate Fannie Mae's defense and response capabilities. Porter has over 15 years of experience in IT and security industries. His background includes work as an economist, network and system administrator, information security consultant, and researcher. In his previous role at Verizon, Porter was a Lead Analyst and author of Verizon's Data Breach Investigations Report series. He co-created the VERIS Framework (Vocabulary for Event Recording and Incident Sharing), which allows organizations to collect and report security incident metrics in a standard and repeatable manner. Mr. Porter has a bachelor's degree in Economics and Psychology from the University of Virginia, as well as an M.S. in the Management of Information Technology from the University of Virginia's McIntire School of Commerce. Mr. Porter is a member of the Board of Directors at the FAIR Institute.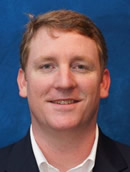 Derek Venable, Senior Vice President, Chief Audit Executive at Genworth Financial, works closely with leaders from US Life, Global Mortgage Insurance, and Headquarters, as well as with members of the Genworth Board Risk and Audit committees. He joined Genworth in 2008 as an IT Leader in the Retirement and Protection business segment. Prior to Genworth, he spent 13 years as a Consultant, implementing technology solutions to business challenges for global clients in a wide variety of industries. Mr. Venable began his career at Arthur Andersen after graduating from the University of Virginia with a B.S. in Commerce, majoring in Finance and Information Technology. In addition to spending time with his wife Amy and their three children, he enjoys the outdoors and can be found hiking, camping, or fishing with family and friends when weather allows.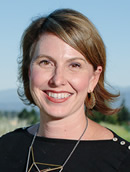 Leslie Witt is a design thinking guru who leads design for Intuit's small business global products, platform, and brand. Prior to joining Intuit, Ms. Witt spent 10 years with IDEO, where she applied the design thinking methodology to her consulting work with a vast array of industries, including airlines, banks, NGOs, and retail companies. Her most recent position with IDEO was Associate Partner, Design for Money. She is a Princeton-trained architect and has taught design thinking at Stanford. Ms. Witt will tell the story of how Intuit has been able to reinvent itself multiple times over by being "design-led"–leveraging customer insight and the ability to prototype and experiment to stay abreast of what's possible in meeting needs, to be compliant, to make better decisions, but to do it in ways that radically shift what's required to get there.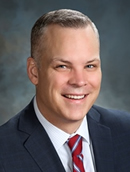 Ryan Wright, Associate Professor in the Information Technology Area, with expertise in digital innovation and cybersecurity, has been funded by the National Science Foundation to design information technology security protection systems. He teaches classes in McIntire's undergraduate and M.S. in MIT programs.