ARGUS Training for UVA Students
September 08, 2023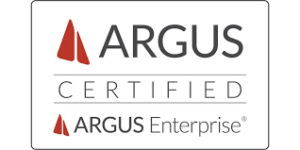 On Friday, September 8, and Saturday, September 9, the White Ruffin Byron Center for Real Estate hosted a private onsite class on ARGUS Enterprise Software, a leading commercial property valuation and cash flow forecasting software trusted by CRE (Commercial Real Estate) professionals worldwide. Twenty UVA students gathered to receive comprehensive training on ARGUS Enterprise Software, which equips real estate professionals with the ability to create property profiles and model assets in preparation for the ARGUS Exam.
For students aspiring to enter the world of real estate, mastering the use of ARGUS Software provides a significant advantage for early career growth. This software enables users to construct DCF (Discounted Cash Flow) models by utilizing detailed information about buildings, leases, market conditions, and tenants. This results in specific cash flow forecasts, stress tests, valuations, and return profiles. The students who attended the event will now be better prepared to obtain ARGUS Certification, a valuable tool used by many companies, thereby enhancing their marketability as candidates.
The two-day certification training course was hosted at the McIntire School of Commerce. The Center for Real Estate organized and facilitated the training session, and provided assistance to students that requested aid in defraying the cost of the required training and exam package.  A special thank you is extended to Cynthia Ellison, the ARGUS Software Trainer, for her invaluable contribution in preparing our students for the ARGUS Enterprise Certification.